Mantua village voters will see four tax questions on their ballot Nov. 2: a property tax increase for the Portage County District Library, renewals on the Crestwood Local Schools and Maplewood Joint Vocational School District levies, and a 0.5% income tax increase for the village police department.
The income tax increase, which would be Mantua's first since 1981, would allow the village's police department "to maintain the services and status quo, so that none of our residents or businesses lose any services," said Mayor Linda Clark. "Any overage will be put into a capital police fund for future uses."
If the tax increase passes, the village will permanently raise its total income tax from 1.5% to 2% annually. The 0.5% increase will bring in an estimated $217,000 and could only be used for law enforcement purposes. Clark said the amount the tax increase generates could be much lower, due to a possible dip in household incomes during the pandemic.
Here's how the tax would affect residents: A person earning $27,199 (which is the median for individuals in Mantua) currently pays $407.99 in income taxes to the village, said Clerk-Treasurer Jenny August. If the tax rate goes from 1.5% to 2%, they'd pay $543.98, an increase of $136. (This assumes their full income is taxable.)
Likewise, a household that earns $49,141 (Mantua's median) currently pays $737.12 in income taxes. If the ballot question passes, that number would increase by $245.70 to $982.82 total, August said.
The village has earmarked $585,000 for the 2022 police department budget, representing 60% of the village's entire budget. That's up from the $497,830 Mantua spent on police in 2019. The reason for the increase, Clark said, is that the village plans to hire one more full-time officer.
Part of what prompted council to seek additional funding through a tax increase was losing a dispatching contract with Garrettsville, which brought in $92,000 annually, Clark said.
If the tax hike passes, $92,000 of the estimated $217,000 it generates will be added to the police budget, and the remaining $125,000 will go into the capital fund, which pays for upgrades to equipment, vehicles and technology.
Clark and Police Chief Joe Urso said the department isn't going to spend frivolously and criticized The Portager's previous reporting on the issue.
"We're not going to run out and buy all brand new cars, the way you're leading it to bleed, the way you write your articles that is always misleading," Clark said.
The money will go into the capital fund, which helps maintain and upgrade Mantua's fleet of police cruisers, among other things.
"In a picture-perfect world, we'd like to have all new cars and all full-timers, but we've got to live within our means. It's just not realistic for small villages," Urso said.
Whether the tax increase passes or fails, Clark doesn't anticipate the $585,000 budgeted for the police department will change, but she said she couldn't say for sure if it would. That will be determined at a Nov. 9 budget workshop when council may make adjustments to the 2022 appropriations, she said.
"I can't tell you what it's going to be, because we don't know where we might have to cut at this point," she said. "I don't have a crystal ball here for you."
Losing the Garrettsville dispatch contract
Garrettsville Mayor Rick Patrick said his village chose to switch to using the Sheriff's Office for dispatching services to save money.
"Mantua did a good job for us, but it all came down to the dollars," he said.
Garrettsville will pay the sheriff's office less than half of what it paid Mantua for dispatching, $43,590 annually, for a total of three years starting Dec. 1.
"It seems that that's the way everything's going," Patrick added. "The Sheriff's Office is looking at trying to basically do a central dispatch."
Garrettsville, which is bigger than Mantua both geographically and in population, accounted for the majority of Mantua's dispatching calls — about 80% — in 2019 and 2020, according to Mantua's annual reports.
Calls for service
| | | |
| --- | --- | --- |
| | 2019 | 2020 |
| Mantua Police | 374 | 397 |
| Mantua-Shalersville Fire | 1,437 | 1,470 |
| Garrettsville Police (includes computer-aided dispatch calls) | 6,843 | 6,729 |
Mantua is the last of Portage County's five village police departments to retain in-house dispatching services. The village pays $206,000 — more than a third of Mantua's total police budget — to run its dispatching department, August said. Budget planning documents suggest the village could save about $63,000 by moving the role of head dispatcher to another position. Under either scenario, the cost per call will increase with the loss of Garrettsville's participation.
The Portager asked Clark and Urso if the call volume without Garrettsville will be enough to warrant the cost of running an in-house dispatching center.
"How can we answer that? That's up to our voters to decide if they want to have 24/7 police and dispatching services in the village," Clark said.
She added: "Many residents have come forward to me saying, 'We like not having to dial 911. We like that we can just dial 274-2251 and speak to a dispatcher who knows exactly where our location is.'"
Urso pointed out that Mantua is still under contract to provide dispatching for the Mantua-Shalersville Fire Department and receives about $41,000 from them annually. Their contract ends in December 2022, "so we have to stay in dispatch until that contract is over," Clark said.
A resident asked at a June meeting, "If the levy passes and then someday we have to get rid of dispatch, what happens to the money?" Council president Tammy Meyer said the money will remain in the police department budget.
If voters turn down the tax increase, Clark said, "we'll be having to cut services elsewhere in the police department — and anything else that is totally funded from the general fund."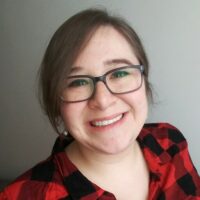 Lyndsey Brennan is a Portager general assignment reporter. She is completing her master's degree in journalism at Kent State and is an alumna of the Dow Jones News Fund internship program. Contact her at lyndsey@theportager.com.