Portage County's Headwaters Trail has been under planning and development for more than 25 years and is included on multiple local, state and national trail plans.
And it's still growing.
The Portage Park District and the City of Aurora are planning on adding another 4.2 miles of hike and bike trail in Aurora and Mantua Township, and both will be submitting applications for state trails grants to help fund it now that each agency has secured the necessary trail right-of-way.
The park district's project, known as Headwaters Trail Phase VIII, starts at Chamberlain Road in Mantua with trailhead parking and heads east for 1.37 miles on the former Erie Lackawanna Railway corridor to Diagonal Road. It will be constructed as a multipurpose trail similar to the existing 8.5-mile Headwaters Trail between Garrettsville and Mantua Village.
The City of Aurora is also proceeding with its own trail project, starting at Chamberlain Road and extending 2.84 miles to state Route 82 in Aurora.
The park district and City of Aurora are coordinating grant seeking and development, with hopes to potentially start trail construction in 2024, pending grant awards. Portage County commissioners and Mantua Township trustees have already expressed support for the projects.
Multipurpose trails provide many health, social and environmental benefits, and are enjoyed by thousands of people every year for recreation, alternative transportation and as a place to simply enjoy the quiet beauty of nature.
For more information, visit www.portageparkdistrict.org, or call 330-297-7728.
The mission of the Portage Park District is to conserve Portage County's natural heritage and provide opportunities for its appreciation and enjoyment.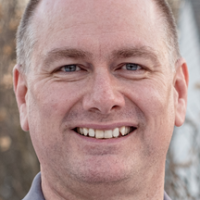 Tom Hardesty is a Portager sports columnist. He was formerly assistant sports editor at the Record-Courier and author of the book Glimpses of Heaven.