Part of the problem, not the answer
My piece in the March 25 edition of The Portager detailing now-former Ohio State football player Harry Miller's struggles with depression, highlighted by his emotional March 21 in-studio appearance on NBC's "Today" show, stressed the importance of society taking mental health seriously to combat the continued increase in suicide rates.
Not everyone got the memo.
One post in particular on social media, in response to the March 25 column, highlights the very ignorance toward mental health issues that discourages the afflicted from getting the professional, life-saving help they need.
The comment: "When did we lose resilience?"
So that I'm clear: Just be resilient, and all your problems will disappear? So that it's then. We can all go home now. Move along, nothing to see here. Problem solved. End of column, see everyone next week.
That was easy.
Except it's not that easy. If it was that easy, then 132 Americans wouldn't be dying by suicide every single day.
If it was that easy, suicide wouldn't be the 12th-leading cause of death in the United States.
If it was that easy, 1.2 million Americans wouldn't have tried to kill themselves in 2020.
Those numbers come straight from the Centers for Disease Control and Prevention.
Want more?
It's not just an American epidemic. According to the International Association for Suicide Prevention, an estimated 703,000 people worldwide die by suicide every year. Those suffering from depression are a staggering 20 times more likely to kill themselves than someone who doesn't have the disorder. More than one in every 100 deaths globally in 2019 were the result of suicide.
Those startling statistics should make you sit straight up in your seat and have the hair stand up on the back of your neck.
It's not about "resilience." It's about a total loss of hope, an absence of self-esteem, a devaluation of self-worth that have breached that resilience and sunk the afflicted into the depths of despair. Their resilience has been obliterated by a confluence of powerful negative events, or even an insurmountable singular event, that has overwhelmed and consumed their mental state.
The causes of depression are limitless. The death of a close loved one. The loss of a relationship. The loss of a job. An innate, deep-rooted unhappiness or sadness that makes being alive painful. Almost anything under the sun that is able to take control of our complicated minds and turn them into fragile, ticking time bombs.
Amazingly successful people across the world have taken their own lives. Legendary actor Robin Williams. Soundgarden lead singer Chris Cornell. INXS frontman Michael Hutchence. Fashion designer Kate Spade. Celebrity chef Anthony Bourdain. And, of course, the man credited with changing the course of music forever in the 1990s, Nirvana's Kurt Cobain.
The list is endless.
And there seems to be no end in sight. According to the CDC's National Center for Health Statistics, the suicide rate between the years 2000 and 2020 jumped 30 percent in the United States. In one six-year span alone, the number of recorded suicides in the U.S. increased from 42,773 in 2014 to 45,799 in 2020.
This is why it's important that people suffering from severe depression like the Buckeyes' Miller — who, it was revealed on his "Today" show appearance, told his mom when he was 8 years old that he wanted to kill himself — have the courage to come forward and tell their story. Miller had everything going for him: A 4.0 student at Ohio State, a standout offensive lineman headed on a path to eventually make millions in the NFL, successful and respected at every turn.
None of it was enough to exorcise the inner demons that tortured his mind. Miller was forced to medically retire from football so he could focus on saving himself. And now he's saving others by publicly baring his soul and spreading his message.
What isn't saving others are ill-informed, small-minded, destructive and dangerous comments like, "When did we lose resilience?"
I would answer that question with a question: "When did you lose your humanity?"
Zips deserve credit
My March 18 column discussing the now-infamous video of some Kent State men's basketball players rudely and crudely dismissing the arch-rival Akron Zips prior to the teams' Mid-American Conference Tournament championship game matchup, resulting in the suspension of the players in the video, facilitated a comment by a reader who was spot-on in her assessment.
She pointed out, in part: "Let's not forget one other thing … the Akron Zips DO have talent. They only lost to UCLA by 4 points and in some opinions that was a referee choice. So they did deserve to be there. Give credit where credit is due. The Akron Zips deserved to be in the NCAA Tournament and that accomplishment has been forgotten."
She's exactly right. I made the case that the vile antics of the KSU players in the video and their subsequent suspension for half or all of the MAC final against the Zips likely cost the Golden Flashes a spot in the NCAA tourney. After all, KSU had beaten Akron twice during the season.
But Akron did beat Kent State by 20 points, 75-55, in the MAC title game. That's a convincing margin no matter who is or isn't on the floor. Then take into account that the Zips pushed UCLA — a Final Four team a year ago — to the limit in their NCAA Tournament game, falling 57-53 after leading much of the night, and the reader is absolutely correct.
Akron deserved to be there.
And as she referenced in her statement, an extremely questionable moving-screen call against Akron's Enrique Freeman, who finished with a double-double of 14 points and 10 rebounds, sent the sophomore forward to the bench with his fifth foul with 2:26 left in the game and the Zips leading 51-50. With Freeman off the floor, the Bruins outscored Akron 7-2 the rest of the way to escape with the win.
So while the video certainly didn't do the Golden Flashes any favors, having all hands on deck would not have guaranteed a Kent State victory over the Zips, who proved they were an extremely worthy NCAA tourney representative for the Mid-American Conference.
And the best part: Both the Flashes and Zips return several key players next season. So stay tuned for more in this heated backyard rivalry.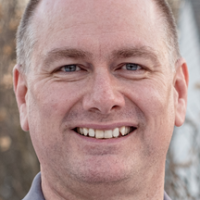 Tom Hardesty is a Portager sports columnist. He was formerly assistant sports editor at the Record-Courier and author of the book Glimpses of Heaven.