This column deals with mental illness and suicide. If you are in crisis, the National Suicide Prevention Lifeline, available 24 hours, is 800-273-8255. You can also visit https://suicidepreventionlifeline.org/ for more information.
There is a stigma surrounding mental health, even now, that people with such issues are emotionally weak, maybe coddled too much in their childhood and can't adapt to the harsh realities of the real world, and they need to suck it up and put their big britches on.
Hundreds of thousands of those people are in graves, and oftentimes that stigma is the reason they couldn't seek help.
They're dead because they decided the only solution to ending their mental hell was suicide. And Harry Miller was almost one of them — several times.
But he's not, and his tale just might save your life and mine.
So who is Harry Miller? He's an offensive lineman for the Ohio State football team, a mechanical engineering student with a 4.0 GPA who was the valedictorian of his high school class in Georgia. He came to Ohio State as a five-star recruit destined to someday make millions in the NFL, starting at left guard on the Buckeyes' 2020 Big Ten and Sugar Bowl championship team. He was slated to move over to center for the 2021 season and anchor the Buckeyes' line, but he ended up missing the entire season for reasons we now know.
And reasons that affect all of us.
On March 10, Miller announced on Twitter that he was medically retiring from football due to mental health struggles that almost took his life on numerous occasions. He detailed his battle with mental health in an emotional in-studio appearance on NBC's "Today Show" March 21 in New York City.
Miller's brutal honesty in such a public forum, particularly coming from an athlete playing for one of the world's iconic sports brands, didn't just shine a light on his own struggles, it put the entire issue of the seriousness of mental health front and center nationally. Here's a guy who seemed to have it all: great grades, great athlete for a great football team, with a great professional career in front of him. Everything seemed, well, great for Miller.
Except it wasn't.
His statement on Twitter said in part: "What is wrong with Harry Miller? That is a good question. It is a good enough question for me not to know the answer, though I have asked it often."
It hammered home the point that even for someone as talented and intelligent and successful and with a future as bright as Harry Miller's, he nearly fell victim to the demons that somehow managed to take up residence in his head and refused to leave. And even he didn't know how they got there. In fact, it was divulged during his gut-wrenching "Today Show" appearance that when he was 8 years old, he told his mom he wanted to kill himself.
Miller told his story through tears in his eyes, saying he got treatment when he was young and "I guess I've always been anxious and depressed."
Anxiety and depression. Two of the primary disorders that lead to suicide, which took the lives of 45,799 Americans in 2020 — an alarming increase of 30% from 2000. Over that same 20-year stretch, more than 800,000 people died by suicide in the United States, according to the CDC's National Center for Health Statistics.
It's an epidemic that has touched almost everyone in some way, yet it's an epidemic that has tragically taken a back seat to other ailments because, quite frankly, it's not taken seriously in our society, or at least not seriously enough. It doesn't get the headlines and attention like other health maladies. So we continue to bury our friends and relatives who were in too much mental pain to continue and didn't get the help they needed.
Miller said that before the 2021 college football season, he told Ohio State head coach Ryan Day that he wanted to kill himself. The university wasted no time getting Miller the help he needed from doctors, no doubt saving his life.
As Miller said in his retirement statement: "After a few weeks, I tried my luck at football again, with scars on my wrists and throat. Maybe the scars were hard to see with my wrists taped up. Maybe it was hard to see the scars through the bright colors of the television. Maybe the scars were hard to hear through all the talk shows and interviews. They are hard to see, and they are easy to hide, but they sure do hurt. There was a dead man on the television set, but nobody knew it."
Miller easily could have been, as "Today" co-host Carson Daly said, "reduced to being initials on the back of the Buckeye helmet."
Other collegiate athletes were not as lucky.
Katie Meyer was a goalkeeper on Stanford's 2019 women's soccer team that won the national championship. She was found dead in her dorm room on March 1 at the age of 22.
And Kosta Karageorge, like Harry Miller, played football at Ohio State. But unlike Harry Miller, Karageorge died by suicide in the midst of the Buckeyes' 2014 national championship season. Karageorge, too, was just 22 years old.
It's the silent killer that lurks all around us. But it's very difficult to recover without help. So those affected languish in the depths of anxiety and depression, and do what they think has to be done to end their suffering.
Their graves are in cemeteries by the hundreds of thousands from coast to coast, their bright flames of life forever extinguished. Their cries for help went unnoticed, or they didn't cry out for help at all, choosing instead to internalize their pain out of shame and embarrassment. Either way, each and every one of those deaths was unnecessary.
Suicide is a cancer on our culture, metastasizing to catastrophic proportions. It forever destroys families and lives.
Serious suicide prevention measures won't help Katie Meyer or Kosta Karageorge, but they might help others.
Harry Miller, thankfully, is still with us. He credits his coach, Ryan Day, and the support at Ohio State for that fact. "If not for him and the staff, my words would not be a reflection," he said in his statement. "They would be evidence in a post-mortem."
And perhaps Miller's most poignant words in his retirement statement: "A person like me, who supposedly has the entire world in front of them, can be fully prepared to give up the world entirely. This is not an issue reserved for the far and away. It is in our homes. It is in our conversations. It is in the people we love."
Harry Miller survived. And by sharing his mental health struggles for the world to see, he has helped countless others as well.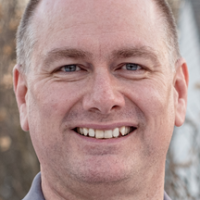 Tom Hardesty is a Portager sports columnist. He was formerly assistant sports editor at the Record-Courier and author of the book Glimpses of Heaven.