"And we don't know just where our bones will rest
To dust, I guess forgotten and absorbed to the Earth below"
– lyrics from "1979" by The Smashing Pumpkins
Yes, 1979 was a long time ago. It was a long time ago even when The Smashing Pumpkins frontman Billy Corgan wistfully sang those lyrics on the alternative rock band's "Mellon Collie and the Infinite Sadness" release in 1995 — and 1995 itself was a long time ago.
A lot, indeed, has been forgotten since 1979. It was, after all, 44 years ago. Average life expectancy in the United States is somewhere between 74 and 80 years old — which means the vast majority of people who were 44 in 1979 are no longer with us. This is how things become forgotten, buried further and further beneath the sands of time as generations come and go.
Which is why the Ravenna Ravens boys basketball team did more than just capture a share of the Metro Athletic Conference championship with its 61-52 victory over Woodridge on Feb. 10 at James L. Coll Gymnasium. It shone a light on a moment in time 45 seasons ago when a group of teenagers won the Ravenna High School boys basketball program's only other league championship.
In 1979.
And it shone a light on one former Raven great in particular.
The 1978-79 season is when Coach Dave McBee and a 6-foot-3 beast of a basketball player named Oscar Wilmington — the "Big O" — led the Ravens to the championship in the old Metro League. Wilmington, who thrilled fans with his above-the-rim play, was named First Team All-Metro two years in a row. He was unanimously chosen as the Metro League Player of the Year as a senior when he averaged 22.5 points, 15 rebounds, seven assists and more than four blocked shots per game.
In a stark illustration of Wilmington's prowess at both ends of the floor, he shot 55% from the field and blocked 90 shots his senior year. Stamina wasn't a problem, either: When the Ravens played back-to-back games, four times Wilmington averaged 24.6 points, 14.1 rebounds, 5.3 blocked shots and shot over 60% from the field.
So much for not having your legs on the second night.
Wilmington was named First Team All-District, Honorable Mention Class AAA All-Ohio and, for good measure, won the AAU Dunk Contest by dunking two balls consecutively.
From Ravenna, Wilmington went on to become a three-year starter at George Washington University. He averaged 14 points and six rebounds as a sophomore for the Colonials in the 1980-81 season before having his junior campaign cut short by a knee injury the following year, after which he transferred to Walsh College in North Canton to play for then-head coach Bob Huggins (yes, that Bob Huggins).
In his only season at Walsh, Wilmington averaged 15.2 points per game to lead the Cavaliers to a record of 34-1 in the 1982-83 campaign. Wilmington earned First Team All-Mid-Ohio Conference and First Team District 22 honors on his way to being named a Third Team NAIA All-American. He was inducted into the Walsh Wall of Fame in 1986.
After college, Wilmington played one year of professional basketball in Europe before hanging up his sneakers.
But he is most remembered for his high-flying exploits on the court at Ravenna High School, where he led the Ravens to their first-ever league championship in boys basketball.
In 1979.
A long time ago, yes, but thanks to the second Ravenna boys basketball team to win a league championship, definitely not forgotten.
---
A quick perusal of the 1979 Class AAA All-Ohio boys basketball team shows Wilmington was in some elite company. The first two names on the First Team list are Clark Kellogg of Cleveland St. Joseph and John Paxson of Kettering Alter. Kellogg still holds the state record with 51 points scored in his team's loss to Columbus East in the AAA state title game that year, then went on to star at Ohio State and in the NBA with the Indiana Pacers before becoming one of television's top college basketball analysts.
Paxson led Kettering Alter to the Class AAA state championship as a junior in 1978 before starring at Notre Dame and winning three NBA championships with Michael Jordan and the Chicago Bulls.
Another name on the 1979 Class AAA All-Ohio basketball team is Todd Blackledge of North Canton Hoover, who was named Honorable Mention. Blackledge quarterbacked Penn State to the 1982 college football national championship and played with the Kansas City Chiefs and Pittsburgh Steelers in the NFL before becoming a top college football television commentator.
That's a lot of name dropping and star power for a single high school basketball season — and Oscar Wilmington's name is right there with them.
---
A snapshot of America in 1979:
– President: Jimmy Carter.
– Academy Award for Best Picture: "The Deer Hunter"
– Academy Award for Best Actor: Jon Voight in "Coming Home"
– Academy Award for Best Actress: Jane Fonda in "Coming Home"
– Grammy Award for Song of the Year: "What A Fool Believes" by The Doobie Brothers
– Grammy Award for Album of the Year: "52nd Street" by Billy Joel
– Federal interest rate at the beginning of 1979: 10%
– Unemployment rate: 6.0%
– Price for a gallon of gas: 86 cents
– Inflation rate: 13.3%
– Super Bowl champion: Pittsburgh Steelers
– World Series champion: Pittsburgh Pirates
– NBA champion: Seattle SuperSonics
– NHL champion: Montreal Canadiens
– NCAA college football champion: Alabama
– NCAA men's college basketball champion: Michigan State
– NCAA women's college basketball champion: women's NCAA Tournament did not begin until 1982
– Kentucky Derby winner: Spectacular Bid
– Preakness Stakes winner: Spectacular Bid
– Belmont Stakes winner: Coastal
– Masters Tournament winner: Fuzzy Zoeller
– U.S. Open golf winner: Hale Irwin
– British Open winner: Seve Ballesteros
– PGA Championship winner: David Graham
– Australian Open winners: Guillermo Vilas/Barbara Jordan
– French Open winners: Bjorn Borg/Chris Evert
– Wimbledon winners: Bjorn Borg/Martina Navratilova
– U.S. Open tennis winners: John McEnroe/Tracy Austin
A long time ago, but in a lot of ways it seems like yesterday.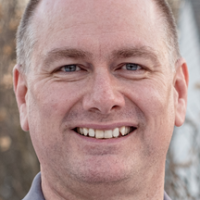 Tom Hardesty is a Portager sports columnist. He was formerly assistant sports editor at the Record-Courier and author of the book Glimpses of Heaven.