As we wait to hear the length of Cleveland Browns quarterback Deshaun Watson's coming suspension, we ask ourselves: Why do so many professional athletes put their lucrative careers in jeopardy with risky, boneheaded behavior?
Let's state right at the top that Watson hasn't been convicted of anything, and none of the lawsuits against him have even gone to trial. He has denied any wrongdoing in every case.
That said, the optics here are really bad for Watson — and by extension, the Browns.
To review: The 26-year-old Watson, a three-time Pro Bowler with the Houston Texans, at one time faced 24 sexual misconduct lawsuits by female massage therapists accusing him of coercive and lewd sexual behavior — two even alleging assault. Watson reportedly booked massage therapy sessions with at least 66 different women over a period of 17 months while he was with the Texans.
With his legal troubles mounting, the Texans traded Watson to the Browns in March for three first-round draft picks, with the Browns signing Watson to a five-year, $230 million contract that is fully guaranteed.
Watson has since settled 20 of the lawsuits, but his problems are far from over. He still faces four suits, and he almost certainly will be suspended by the NFL, the only question being for how long.
The whole mess has the Browns scrambling for stop-gap measures at quarterback, the severity of those measures dependent upon the severity of Watson's punishment by the NFL. However long that is, it's a temporary problem — unlike the reputational damage that Watson and even the Browns as an organization are taking, which is likely to be lasting.
So, we ask again: Why do players endanger their careers with poor off-the-field behavior? Whether Watson is ever found guilty of the allegations or whether he is being falsely accused, it's a question sports fans have been asking forever.
Following my Round 2 column about the Watson situation that published a couple weeks ago, one reader weighed in with this comment:
"Most high school football coaches teach their players that what they do off the field is just as important as what they do on the field. They have high standards for their players, because those players represent the team and the school they play for. It seems as though the Browns owners are now teaching young football players that what really matters is winning a championship, and your behavior off the field is not important. How do we teach young athletes that who they are off the field is just as important as their athletic ability on the field? I may never remember what Watson did on the football field, but I will never forget what he was accused of doing to 24 women."
The reader's question, "How do we teach young athletes that who they are off the field is just as important as their athletic ability on the field?" is wide ranging. It starts, of course, at home, with parents holding their kids accountable for unacceptable behavior. It continues in school: Rules and procedures have to be followed, and if lines are crossed, there are consequences.
And on the field, coaches have to punish players who break team rules. No exceptions.
In other words, it's a matter of discipline. Not boot camp, not draconian measures, not outright abuse. Just discipline — like, say, when you're 10 years old and you decide to skip your Little League baseball team's practice that day because it's too hot, and you head to the local swimming pool instead.
Which is exactly what I did in the summer of 1978 when I played for the Mogadore Giants H League team. It was a hot July day, a real scorcher, and the thought of practicing on a dusty diamond at Lions Park with the sun bearing down on me and the humidity wrapping around my body like a blanket was just too much.
So off I went instead with some friends to Whispering Springs, the community pool we affectionately called "the mud hole" because of its nasty mucky bottom. While I splashed and frolicked in the cool refreshing water, a few miles away my Giants teammates were toiling on a dusty baseball field, crunching on grains of sand and wiping sweat out of their eyes at practice.
I had never skipped a practice in any sport in my life, so I figured once wouldn't hurt.
As it happened, we had a game the next evening. As I prepared to take the field for warmups, our coach, Dave Gasaway, stopped me before I reached the field and told me to have a seat on the bench. I did as told, wondering what was going on — my day at the beach wasn't even on my radar at that point. Coach Gasaway knelt in front of me, looked me right in the eyes and said calmly, "Son, you can't play tonight. You skipped practice to go swimming, and all the other kids were here. It wouldn't be fair to them to let you play when they practiced and you didn't. So you're not playing tonight."
I felt like I had been punched in the gut. First, I had no idea how Coach Gasaway found out where I was the day before. My 10-year-old brain didn't put it together that Mogadore being the small town that it was, he surely would know someone who saw me swimming.
Beyond that, I couldn't believe that I wasn't going to get to play in the game. I was embarrassed. I knew it was my fault and that Coach Gasaway was right. It was only fair to the other kids that I didn't play that night. I sat there, devastated, watching while everyone else played until the last half-inning, when Coach Gasaway put me in the field — but only after asking, "Are you ever going to skip practice again, son?"
"No, sir," I said. "Never."
And I didn't. Ever again, all the way through high school graduation.
I never forgot that painful lesson. Coach Gasaway didn't chastise me. He didn't make me run laps around the field until he got tired of watching. He didn't tell me to go home. He just took away the thing I loved most — playing baseball — for one night, and I never acted selfishly toward my teammates again.
Forty-four years later, I still remember that lesson and that night, sobbing into my jersey while everyone else was having fun but me. It was a teachable moment for a young athlete.
So why do professional athletes do stupid things off the field that jeopardize their careers? Because they did stupid things off the field when they were youngsters, and nobody did anything about it. Parents didn't, and coaches didn't. The monster is created at a young age, and by the time adulthood rolls around, there's no controlling the beast.
When athletes go most of their lives doing pretty much what they want, when they want, while parents defend them and coaches look the other way, no one should be shocked by their actions once their bank account is stuffed with millions of dollars.
By then the beast is loose, and stopping it is out of the question. All that remains is for us to watch the next sad tale — or tragedy — unfold in front of our eyes.
And scratch our heads wondering how it ever got that far.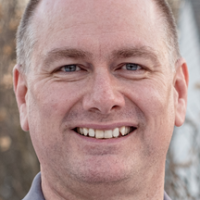 Tom Hardesty is a Portager sports columnist. He was formerly assistant sports editor at the Record-Courier and author of the book Glimpses of Heaven.