One glance at the career resume of Mike Haney tells you that the Kent Roosevelt High School baseball coach has a boatload of impressive career accomplishments.
In fact, the lengthy list of numbers and honors is virtually overwhelming — and they're why the 1992 Roosevelt and '99 Kent State graduate is headed toward induction into the Greater Akron Baseball Hall of Fame later this year.
Haney's achievements with the Rough Riders, Golden Flashes and in amateur baseball will officially land him in the Hall with the rest of the Class of 2021 during induction ceremonies Sept. 19 at St. George Antiochian Hall in Fairlawn.
"Quite frankly, I am overwhelmed with this honor," he said. "It is my belief that Northeast Ohio is a fantastic place for amateur baseball, from youth to high school all the way through the many college programs in our area. The Greater Akron Baseball Hall of Fame has developed into a very well-respected Hall of Fame, and I now have the distinguished honor of being inducted with a lot of great baseball people.
"Not only does the Hall have many people that I have admired over the years, but it also houses many of my friends, coaches and teammates. As my career continues to progress, I have had the opportunity to go support many of them in their inductions. Induction was never a goal of mine, but I always knew that if someday it happened, it would be a fantastic honor that involved many important people along the way."
But while Haney is rightfully proud of what he has done on the diamond over the decades and of the players he has coached throughout the ranks, it's the relationships he has forged through the years that actually matter most. And one in particular that put baseball — and life — in perspective.
"During the 2013 high school season, my stepmother, Joan Haney, passed away after a long battle with breast cancer," he said. "For almost three weeks, my siblings, father and I called a small lobby 'home' at Robinson Memorial Hospital. When my high school players and coaches walked through the door at Rootstown Methodist Church for her wake, I realized that what I do for a living was more than about a sport."
The support system provided by Haney's "baseball family" helped him through that tragic period in his life. Therefore, he makes it a point to use the sport as a vehicle to prepare his players for what's next in their own lives.
"As an educator, I am always trying to evolve and improve. I love reading, going to clinics, watching others coach and trying to find better ways of doing things," Haney said. "I can be tough with my guys, but I make a personal commitment to have a relationship with each and every one of them. I try to attend their other sporting events, love to have them in class and constantly work on their overall grades and plans following high school.
"In my case, baseball is and has always been a tool for developing people. It has created a road for me to follow as I navigate life. I now use this to help develop the young men who come through our baseball program at Roosevelt High School."
For Haney, this approach began during his playing days at Roosevelt, where he was an All-Metro League catcher as a senior in 1992.
"I would have to say that I have always prided myself on being a great teammate," he said. "I have forged many friendships through this game; most have been with people I have shared a dugout or locker room with. As a player and coach, I have always loved the camaraderie that this game offers."
Haney has now been at Roosevelt long enough to develop an entire generation of players. Since taking over as head coach in 2003 after serving as an assistant the previous two seasons, he is 249-219 overall and won Portage Trail Conference Metro Division championships in 2009 and 2015 and the Suburban League American Conference title in 2019. The 2009 league championship was the Rough Riders' first in baseball in 34 years.
Haney won league Coach of the Year honors in all three title seasons and was also named the Northeast Ohio Baseball Coaches Association Division I Coach of the Year in 2019.
That Rough Rider squad, of course, never got a chance to defend its Suburban League American title due to Covid-19 wiping out the spring sports season last year, something Haney says is one of the biggest regrets of his coaching career.
"The 2020 graduating class truly was a special group and put in an enormous amount of work leading up to the shutdown," he said.
While last year may have been a missed opportunity for the Rough Riders, Haney refuses to lament the lost season.
"I'm just looking to make Kent Roosevelt baseball continue to grow by creating opportunities for our kids," he said. "I feel like we have assembled a coaching staff that I love and care about, and that I know loves and cares for every kid that walks through our doors. With the continued help of the Kent City Schools, the Kent community and all those who support our program, I want Roosevelt Park, the David Starkey Memorial Classic and our training facilities to continue to evolve so our guys have the best opportunities possible. We want to win as many league and tournament titles as we can year in and year out."
Opportunities as a player, after all, are what allowed Haney to fashion a Hall of Fame career in the sport he loves.
"The competition of a great locker room forced me to improve athletically to create opportunities for myself," he said. "As a young player, I was extremely raw. My experience at Kent State made me understand how to [persevere] and forced me to get better every day. [Former Golden Flashes assistant and current Ohio State head coach] Greg Beals taught me how important defense was from the catcher position and how it controlled the game.
"The high school version of me liked a good time, which was fine. But the college version of me learned discipline and perseverance that both play a huge part in my current teaching and coaching life. It taught me that when you show up to the field, it's time to work, time to compete. I would have liked hanging out with the high school version of me, but I would have loved to compete with the adult version of me." And competing is what Haney plans to continue doing — even with a Hall of Fame induction under his belt. Complacency just isn't in his nature.
"I truly do not see an expiration date in my future," he said. "It is not only a passion of mine, but this game is loved by my wife and sons and is part of the fabric of our lives. I plan to stay in the game as long as I possibly can."
---
Prior to embarking on his long and decorated (and ongoing) amateur baseball career, Haney was a .348 hitter in 1997 as a senior at Kent State. Afterward, he got a crack at the professional ranks. "I had a tryout for the initial season of the Canton Crocodiles' Independent League team that would play out of Thurman Munson Stadium. It was a great experience and went really well," he said. "I was very proud to have had the opportunity, but even prior to being cut, I was extremely excited to begin my coaching and teaching career."
---
Haney, who joined the Kent State baseball program as a walk-on his sophomore year, got his first collegiate hit in a game at Wake Forest — and he did it in front of a certain Demon Deacons basketball great.
"We were getting beat 10-1 through three innings. It was a double off the right-center wall, which was a big deal because I was a pull-happy high school hitter when I arrived. I actually hit another one in the same spot in my next at-bat," he said. "We came back to win 11-10 with future NBA legend Tim Duncan in attendance, who I met after the game and shared a great conversation with. I know I'm name-dropping here."
Haney also was part of another incredible comeback as a member of the Flashes' 1996 team that won the Mid-American Conference title.
"We got down early 16-1 at Troy State University on my first travel trip in 1996," he said, "only to see my teammates come back to win 21-20. It was the first time that I realized what success was all about. Kent State baseball taught me that you play the entire game and that winning matters."
---
As with any Hall of Fame inductee, Haney has the near-impossible task of thanking all those who have helped make his career possible. Here are some on his list:
"Obviously, my parents have always been my biggest supporters. Even through a divorce and both getting remarried, they made it a deal for me to play for my father as a child. They can all still be found behind the backstop at Roosevelt Park on game days. "My family has grown to become a very successful coaching family. My sister, Becky Dunn, and my brother-in-law, Bob Dunn, have built quite the legacy at Southeast. Their coaching conversations and advice have been unbelievably valuable through the years. My wife, Jennifer Haney, has done some amazing things with the Hudson field hockey program, whether it be as the head coach or in her current position as an assistant. Her 2013 National High School Field Hockey Coach of the Year award inspires me daily."

"My college coaching staff at Kent State University — Rick Rembielak, Greg Beals and Mike Birkbeck — welcomed me back as a grad assistant in 1999. To this day, they are open for random phone calls and texts about any questions I may have."

"Greg 'Ike' Isaacs, creator of the Boys of Summer and Ohio Yankees 18u summer programs, helped me to grow as an on-field coach and friend and had a lot to do with this award."

"Having the opportunity to play for one of the greatest baseball minds I've ever met in Joe Diestel. Joe was my manager with the first men's team I ever played on, the Kent VFW. He was also the father of two of my favorite teammates, Jim and Geoff. Joe allowed me to understand the possibilities of my baseball skills and was simply the driving force behind

"All the men who have been a part of my staff through the years. Currently, Ron Spears, Jesse Michel, Seth Childers, Jason Preising, Zach Lewis, Brett Edwards and Mark 'Magic" Korogi.' These men are my brothers on and off the field, and all have impacted my life and the lives of my family in ways that I will never be able to repay. It is my belief that they not only make up the best coaching staff in all of Ohio, but are even better friends."

Former staff members who have served under Haney include Pat Smith, Andy Johns, Tim King, Jake Michel, Mike Darrah, Spencer Payne, Brandon Caipen, Justin Gates, Ben Barlow, Derek Smith, Tony Gandee, Sebastian Bellitto, CJ Rhoades and Jon Wills.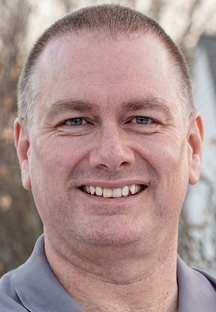 Tom Hardesty is a Portager sports columnist. He was formerly assistant sports editor at the Record-Courier and author of the book Glimpses of Heaven.