When Deerfield resident Haley DeYoung, 20, thinks about Kaylee Freitag, she thinks of the color yellow.
She remembers hours, days and years just hanging out and doing what teenaged girls do: visiting a nearby pond, coloring, listening to music, watching movies and going to Eastwood Mall.
And the color yellow?
"That was her favorite color," DeYoung said. "She always wanted to be bright and happy. She never let you go with a negative outlook. She always made you be optimistic and look at the positive side of things."
Freitag died Friday at age 17 from a single gunshot while alone in the basement with her boyfriend, Zachary David Blosser, 18, who now stands accused of her murder. The shooting occurred at a relative's home in Nelson Township, where Freitag and her grandmother were babysitting.
DeYoung and Freitag met a few years ago, when DeYoung moved down the street from Freitag.
"When I first moved out to Deerfield she was one of the first people who reached out and made me feel welcome," DeYoung said.
For Freitag and her family, welcome was a verb. Knowing that DeYoung was having problems of her own at home, they opened their home and hearts to her for almost a year. Freitag's mother, stepfather and two younger siblings scootched over and made room.
"They made me part of the family, and it was great," she recalls.
When Freitag was feeling down or troubled, people didn't often know it. She tried to keep things bottled up. But sometimes, if stressors became too much, her demeanor would change.
"You could tell by the look on her face that something was wrong," DeYoung said of these moments. "She never wanted to put any of her problems onto anyone else. She wanted to handle them on her own, but there were some fights [with her peers] she couldn't handle on her own, that she needed her friends and family to help her with."
That Freitag was in Nelson on March 12 to watch her younger relatives didn't surprise DeYoung, who remembers her friend as "the go-to babysitter."
Though DeYoung and some of her other friends did not care for Blosser, whom she described as violent and controlling, they still tried to be there for her, watching as she tried over and over again to get him to change his ways. It never happened, and the girls had to accept it.
"She tried to be the thing that made him want to change, to try and have a life with her," DeYoung said.
About three weeks ago, after trying once again to encourage her friend not to continue her relationship with Blosser, DeYoung found herself blocked. No texts, no social media, no phone calls. DeYoung doesn't know if Freitag did it voluntarily, if Blosser did it or if he encouraged Freitag to cut herself off from her friends. But she believes it was his doing.
"When she loves, she loves hard. She was in over her head," DeYoung said.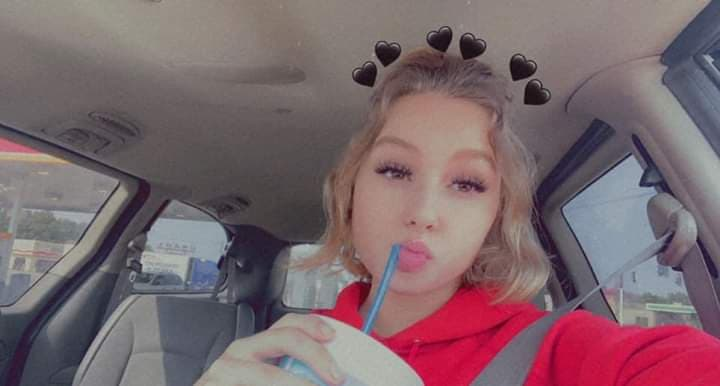 Freitag's plans were to graduate from high school, whether from the online school she attended for her junior year or from Southeast High School. How the pandemic would play out would be a deciding factor, DeYoung said.
At Southeast, where Freitag enrolled as a student during the spring of her eighth grade year, Superintendent Bob Dunn and the high school counselors issued a statement:
"Our school family will always remember Kaylee Freitag as a friendly, genuine and outgoing young lady," they said. "Her funny and welcoming nature made her a friend to all. We are heartbroken to lose such a bright spirit with so much promise."
Counselors at Southeast are available for students and staff.
Beyond high school, Freitag wanted to travel and see the world and ultimately to have her own family.
"She wanted her own home with lots of land and open space," DeYoung said. "That's one of the things she looked forward to the most: having a family and kids of her own because she had a hard time growing up in her own family, so she wanted to learn from it."
Like many teenagers, DeYoung said Freitag was bullied some at school, but never let the negativity tear her down, at least not visibly. During hours of heart-to-heart talks, DeYoung learned that her young friend had been through more than most people face in a lifetime.
"She's one of the strongest people I've ever met in my life. She kept on going, doing her own thing. That's one of the things I always admired most about her," DeYoung said.
Also like many teenagers, Freitag's three closest friends came first. It was a small group, but they mattered to each other. They were there for each other, and Freitag made it her job to be there for all of them. She would drop everything if anyone said she needed help.
"She put everyone before herself," DeYoung said. "I remember so many times that I didn't want to face the world. She'd put a movie on and cuddle up with me on the bed and we'd sit there either talk or watch a movie, or we'd just cry, and she would be there to hold you until you were ready to face the world again."
Knowing that rumors about Freitag taking her own life are circulating, DeYoung adamantly disagreed.
"She wasn't one to be suicidal," DeYoung insisted. "She wasn't that sort of person."
Wendy DiAlesandro is a former Record Publishing Co. reporter and contributing writer for The Portager.