Kent police are investigating multiple incidents involving groups of minors brawling in downtown Kent.
Two recent fights were caught on video: one from Saturday that took place on the steps of Acorn Alley and another from April that appeared to start at Dan Smith Community Park before spilling onto the sidewalk along Erie Street.
"We have seen an increase in the amount of unruly juvenile activity downtown in the last year or so," Kent Police Lt. Michael Lewis said. "We get mixed reports of allegations of disorderly conduct and fighting, while others tell us it is just kids being kids."
Lewis shared video footage captured by witnesses on their cell phones.
The footage from Saturday shows a large group of what appear to be teens crowded around a fight on the stairs at the Erie Street entrance to Acorn Alley. The Portager has chosen not to publish the footage because those involved are assumed to be minors.
Videos of the incident in April show a group of around 20 teenagers and young adults gathered around a fight on the corner of Erie Street and Depeyster Street. A police report from the investigation says the teens were gathered for a birthday celebration in Dan Smith Community Park before a fight broke out.
In connection to the April incident, police filed multiple charges, including disorderly conduct and delinquency, against four Kent residents and one Ravenna resident ages 14, 16, 18, 23 and 43.
Last week's incident at Acorn Alley is still under investigation, but two suspects have been identified and charges are pending, Lewis wrote to The Portager in an email.
Lewis said Kent police have increased patrols in the downtown area.
Kent Police Department maintains a Juvenile Diversion Program, intended as an alternative to the criminal justice system. The officers are currently working with "friends in the community" who provide mentorship and engagement programs and are better able to relate to the teens, Lewis said.
"That said, officers have had a lot of interaction with the same groups of juveniles downtown and charges are absolutely appropriate when it comes to physical violence like we saw on video," he said.
Ben Wolford contributed reporting.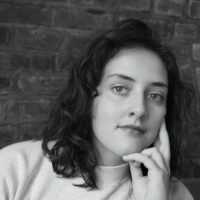 Natalie Wolford is managing editor at The Portager. A native of Randolph, she studied film in New York City and is producing a feature-length documentary about her aunt, a small-town journalist.