Moments after accepting Bill Steiner's resignation as director of the county recycling center, county commissioners named acting director Dawn Collins as his permanent replacement.
Acknowledging the responsibility handed to her, Collins said she looks forward to the challenge ahead of her.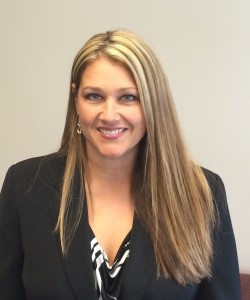 "I look forward to leading this team, and I appreciate the opportunity that the county commissioners and the county administrator have given me," she said in a statement. "We have good changes coming."
Steiner's resignation was effective Nov. 12. Collins has been serving as acting director since he took "extended vacation" in September amid accusations involving his management style.
Since then, the agency has reduced all curbside pickup service from weekly to biweekly, and standardized curbside contracts so that all communities are paying the same amount. So far, Kent, the City of Ravenna, Shalersville, Suffield and Atwater have agreed to the new contracts.
At the district's request, Streetsboro went with a private recycling contractor, and the district chose not to bid on Aurora, Hiram Township or Hiram Village, Collins said.
Sugar Bush Knolls has a single trash hauler, and the district will not bid on that community, either.
Under Ohio EPA regulations, Collins must provide 90% of the county population access to some kind of recycling services, which could include simple drop-off sites. The district is currently at 93% access.
But revenue is still a concern. The decision not to bid on Aurora and the Hiram jurisdictions came down to conserving resources.
"I'm going to provide the best service with the staff that I currently have and the equipment that I currently have. I'm not in a position to buy brand new trucks," she said, adding that she will apply for grants that she hopes will enable her to expand service options.
Brimfield, Franklin, Mantua, Ravenna and Rootstown townships have until Dec. 1 to approve the new 18-month contracts Collins has offered. The contracts are for curbside service only, for single homes and apartments buildings containing up to three units.
If the agreements are not returned, curbside recycling services will end Dec. 31, leaving the residents to utilize drop-off sites at the district building on Mogadore Road until other arrangements can be made, Collins said. She might place drop-off bins in some communities, or move the curbside carts to other communities who want curbside service.
Wendy DiAlesandro is a former Record Publishing Co. reporter and contributing writer for The Portager.