A psychological evaluation has found 18-year-old Zachary Blosser competent to stand trial in the death of his girlfriend, Kaylee Freitag, who was shot to death in Nelson Township in March.
Freitag, 17, and Blosser had been alone in the basement of Freitag's relative's home in Nelson Township when she was shot in the mouth with a single bullet. Blosser told people at the scene the gun went off by accident. Prosecutors say Blosser shot her.
Freitag's grandmother, who had been in another room at the time of the shooting and made the 911 call, told the dispatcher that Freitag and Blosser, who had been living at the home for about a month, had been "arguing all day." During the call, Freitag's grandmother said Blosser told her the gun went off by accident and that she does not believe Freitag was suicidal.
Blosser, who helped administer CPR while waiting for help to arrive, was the only witness. Freitag and Blosser had been together almost a year and a half.
Blosser will appear for a pretrial hearing on Aug. 27 at 9 a.m., and Judge Becky Doherty scheduled a criminal jury trial for Sept. 14. Since March, Blosser has been held in the Portage County Jail on a $2 million bond.
A grand jury indicted Blosser of two counts of murder, two counts of felonious assault, tampering with evidence and safecracking. The gun that killed Freitag had been unloaded and locked in a safe in the home.
Dr. Lynn Luna Jones, the psychologist who conducted the evaluation, concluded Blosser "does understand the … legal proceedings against him and that, based upon reasonable psychological certainty, he is capable of adequately assisting in his defense," said Abigail Schock, one of the public defenders assigned to Blosser.
Schock and Leonard Hazelett, the other attorney defending Blosser, said they take no issue with the findings of the evaluation, urged the court to adopt its findings, and stated they anticipate no additional motions prior to the pretrial hearing.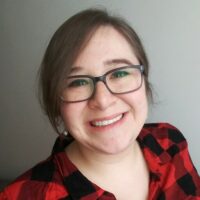 Lyndsey Brennan is a Portager general assignment reporter. She is completing her master's degree in journalism at Kent State and is an alumna of the Dow Jones News Fund internship program. Contact her at [email protected].