Matthew Morse's spouse told a 911 dispatcher her husband was acting violently and was likely intoxicated on the evening of July 4, when deputies shot and killed Morse after he allegedly refused to drop the weapon he was carrying.
The Portage County Sheriff's Office released a recording of the call in response to a public records request. The office has not yet released an unredacted incident report or further details about the shooting.
During the call, Morse's wife explained that he had "ripped" her glasses "off her face," then went to the bedroom to lay down, claiming he did nothing wrong, she said. Morse's wife told the dispatcher she was not sure if he had any weapons.
At the beginning of the call, which lasted two minutes and 15 seconds, there was a voice yelling in the background, which the woman said was Morse's. "He's going insane," she told the dispatcher twice.
"I just can't do this all the time," she said, referring to living with Morse's behavior. "I just — I can't do this all the time."
She told the dispatcher the reason she called was that she wanted Morse to be removed from the home. She then said that in the meantime, she would take her children, ages 11 and 7, to a neighbor's house.
The dispatcher encouraged the woman to go outside and said two deputies were on the way to the residence in Birchwood Manor Mobile Home Park in Ravenna Township. The deputies arrived around 10:45 p.m., and Morse was taken away in an ambulance around 11:30, witnesses told The Portager.
The sheriff's office placed three deputies on administrative leave last week while the Ohio Bureau of Criminal Investigations investigates the shooting. Chief Deputy Ralph Spidalieri did not disclose their names, and they were redacted from the July 4 incident report the sheriff's office shared. Morse's family held a funeral service on Sunday at St. John Funeral Home in Bedford.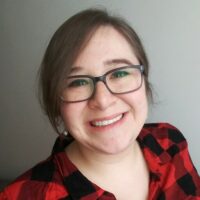 Lyndsey Brennan is a Portager general assignment reporter. She is completing her master's degree in journalism at Kent State and is an alumna of the Dow Jones News Fund internship program. Contact her at lyndsey@theportager.com.