At least one deputy from the Portage County Sheriff's Office shot and killed a man they say was carrying a handgun and had been harming his spouse in Ravenna Township on Sunday evening.
The spouse of Matthew J. Morse, 36, had called 911 and told the dispatcher she was taking their two children to a neighbor's house to avoid further harm from her husband. Arriving at the scene, deputies ordered Morse to put down the gun he was carrying, Chief Deputy Ralph Spidalieri said in a press release.
The sheriff's office did not disclose how many deputies fired, how many shots they fired or how much time elapsed between arriving on the scene and firing their weapons. Spidalieri declined to provide The Portager with information beyond what he disclosed in the press release, including the names of the deputies.
The sheriff's office placed three deputies on administrative leave Tuesday while the Ohio Bureau of Criminal Investigations investigates the shooting.
The Portager submitted public records requests to obtain the incident report and 911 call recordings. The sheriff's office declined to provide the incident report, saying records used for investigations must remain confidential until the investigation closes. Spidalieri said that because of a staff shortage, the 911 recordings could not be shared immediately. After more than two days, they still had not provided the records.
When deputies arrived at the Birchwood Manor Mobile Home Park off of state Route 14 around 10:45 p.m., a man "brandishing a handgun" exited the residence, Spidalieri said. Deputies asked the man to drop his weapon "multiple times," and when the suspect "refused to comply," the deputies fired their weapons, Spidalieri said.
Tiffany Beagle, who lives three houses down from Morse's family, said she heard the officers order Morse to drop his weapon about five times. She went to get her husband, and when they emerged from their home, Morse had been shot, she said.
Beagle said she didn't know how many times the deputies fired or how much time elapsed between their arrival at the property and the shooting. She said a neighbor later told her he heard five or six shots.
Angie Heim, Morse's next door neighbor, wrote in a Facebook comment that a bullet hit her house.
The deputies then secured Morse's firearm and began CPR while waiting for an ambulance. "The suspect was transported to the hospital and within two hours was pronounced deceased," Spidalieri said.
Beagle's husband Brandon said he watched medical personnel load Morse into an ambulance parked in front of his home. The rescue team strapped Morse into what looked like a defibrillator vest and attempted to insert a breathing tube to respirate him, Brandon Beagle said.
The ambulance left with Morse around 11:30 p.m., Tiffany Beagle said, but the sheriff's deputies and law enforcement personnel remained for hours afterward investigating. She estimated she saw between 20 and 30 vehicles on her street, including marked cars and officers' personal cars.
The Portager could not reach residents of Morse's home for comment.
The Ohio State Highway Patrol, Ravenna Police Department, Streetsboro Police Department, Streetsboro Fire Department and Ravenna Township Fire Department assisted with the call, Spidalieri said.
Deputies were not wearing body cameras, and the police cruisers aren't outfitted with dashboard cameras, Spidalieri said. The sheriff discussed working with a county grant writer to obtain funding for those items in March.
The Ohio Bureau of Criminal Investigation is also looking into an incident in which deputies shot and wounded 43-year-old Kody M. Osco on May 12 when attempting to arrest him for outstanding warrants. This is the second shooting in under two months that has involved the sheriff's office.
Morse had one prior domestic violence arrest from June 2019. Deputies were dispatched to the Morse residence on an evening when he yelled, broke a glass table and other deck furniture, and shoved his father-in-law, according to sheriff's office records. Morse's wife told deputies she feared for her safety and said Morse had a history of drug abuse, which she suspected was causing the behavior.
Court records show Morse pleaded not guilty to the domestic violence charge, and it was eventually amended to a lesser offense, menacing, in August 2019. A judge ordered him to pay a fine, serve 30 days in jail, and receive an anger management evaluation.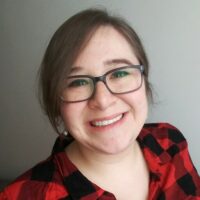 Lyndsey Brennan is a Portager general assignment reporter. She is completing her master's degree in journalism at Kent State and is an alumna of the Dow Jones News Fund internship program. Contact her at [email protected].