Friday, April 22, was unlike any day Marty Hill had in the last 47 years.
"I told my wife when I woke up, 'I feel weird,'" he said.
That's because, for the first time since 1975, Marty Hill was not waking up in the morning as the head coach of the Windham High School boys basketball team.
After 47 years, 694 wins, 13 league championships and three state tournament appearances, Hill officially retired as the Bombers' coach April 21. It represents not just the end of an era for Windham sports, but for all of Portage County athletics as well.
"It was a hard decision," Hill said, "but I mulled it over for a while. Even after the season I hemmed and hawed around, but I decided it was time. After 47 years, to decide to stop coaching was tough. I have eight grandkids going in all different directions, so I thought it was time."
Hill, 70, retires as the seventh all-time winningest boys basketball coach in OHSAA history with 694 wins. His final career record stands at 694-387 and includes trips to the state tournament in 1976, 1982 and 2006.
"I talked to my players the other day; I wanted to make sure they heard it from me first," he said. "That was one of the hardest things I've ever had to do. Looking at them and telling them was the hardest part. They were quiet. I spent a lot of time thinking about the right thing to say and ended up not saying a whole bunch.
"I was emotional, and they all came up and hugged me. It was a lot harder than talking to the adults [Windham school administrators] I talked with about it earlier in the day. Having the kids come up and hug me, that was a special time. I'll always remember that."
One of Hill's "kids" who is among those wishing his coach well in retirement is Gregg Isler, who starred on Windham's 1982 Class A state semifinal squad and eventually served as the school's superintendent.
"Over the past 47 years, my relationship with Coach Hill has changed," Isler said. "I was his student and player. I was his assistant coach, and I also was an opposing head coach. And eventually I became his boss. Along the way, I made a great friend and wish him nothing but the best in the next phase. Coach Hill has been an amazing teacher and coach, but he is an even better husband, father and 'papa.'"
In many ways, Hill wasn't just Windham's coach, he was Portage County's coach. His influence not only on his own players but on those who suited up for teams across the county helped shape the lives of countless teenagers over the decades.
"When someone mentions Windham, I immediately think of Marty Hill," Rootstown High School Athletic Director Keith Waesch said. "I'm guessing anyone who has an interest in sports would utter those same words. However, I view Marty as more than a Hall of Fame basketball coach. He is one of the kindest individuals I have ever met and cares so much for the community that gave him his first head coaching job.
"Portage County has been blessed with so many outstanding coaches in countless sports, but I'm not sure you could find one with a better resume and was more of a class act than Marty Hill. He made such an impact on kids' lives on and off the court."
Hill arrived at Windham fresh off a basketball career at Hiram College. A 1970 graduate of Garfield High School, Hill wasn't sure where his career would take him, "I just knew I wanted to be a coach."
Hill started out helping Bombers football coach Stan Parrish — "I was out there running pass patterns against the defensive backs and things like that; I played football at Garrettsville and was young enough then that I could help out that way" — and also stepped in to help the freshman basketball team, which was a little shorthanded.
"They had nine guys on the freshman team," Hill said, "and when they wanted to scrimmage 5-on-5, they didn't have enough kids. So I would play as the 10th guy so they could have a full scrimmage."
The next year, Hill was named Windham's varsity boys basketball head coach at the tender age of 23. Three of those freshmen he had played with and against in practice — Baxter Jones, Dave Apthorpe and Ron McCleary — ended up starting as sophomores on Hill's first team in 1975-76 that reached the Class A state semifinals, a squad that featured senior stalwarts Larry and Dave Jett.
"I was lucky to have that group as my first team," Hill said. "Not ever coaching a team before, I had played with a lot of those guys in practice when they were freshmen and I knew they were going to be a good team. It was a great group to start with."
Of course, Hill had no prior head coaching experience, so there was some on-the-job training involved.
"At that age when you come out of college," he said, "you think you know a lot. Then you realize you don't know as much as you thought."
But Hill did know one thing: The style he wanted his teams to play at Windham.
"When I played at Hiram, we played fast-paced on offense and a lot of pressure and trapping on defense. When I became head coach, I thought that style would work because it did at Hiram. It was all I knew, really," Hill chuckled.
And with that, Hill's first team made it all the way to state. Six years later, Hill's 1981-82 squad became his second to reach the Class A state semifinals.
"You don't coach basketball for 47 years without being a great tactician," said Isler, a standout guard on that 1982 team. "Marty spent hours and hours each week preparing for what 'might happen' in the game."
Hill's squads quickly developed a reputation for being disciplined, tough and opportunistic. The Bombers became that team that got circled on opponents' schedules prior to the season, the standard-bearer of success in Portage County basketball.
"Coach Hill instilled a work ethic in his kids that often times won contests over opponents that had more talent, size and athleticism than the Bombers," Waesch said. "His players always bought into his style of coaching, which was to play hard and capitalize on mistakes made by the opposing team. You rarely watched a Windham boys basketball team that got outplayed, self-destructed or was outcoached."
Hill, who was inducted into the Windham Hall of Fame in 1995, accomplished what he did at Windham against the odds: A small public school where yearly graduation losses generally hit harder than at larger schools.
But Hill credits the players and the importance of basketball in the Windham community for the Bombers' consistent success under his watch.
"We went to Columbus my first year," he said, "but Windham had a good athletic tradition before I got here. I think as a coach you establish the things you want in your program, but the kids are the ones who carry it on. Once you have a tradition, it carries from one kid to the next."
They try to set the example themselves.
"A huge part of our success as a program was that our kids played basketball a lot. They love the game; the kids in the community grow up watching an older brother or an uncle or cousin play, and it builds on itself. The kids always supported the kids who were coming up."
Hill's teams consistently knocked at the door of reaching the state tournament throughout his career, most notably the mid-1980s squads that featured Joe Fabry and Bobby Starks, and, in a testament to the Bombers' staying power under Hill, returned to state a third time when the 2005-06 team advanced to the Division IV semifinals.
"Marty and I spent many hours talking about teaching and coaching," Isler said. "Almost always, the conversation was centered on having core values and adjusting everything else so the group can achieve maximum success. Coach Hill, as all great teachers do, stayed true to his core beliefs and adapted to everything else."
And now, Hill must adapt to the biggest change in his life in nearly half a century.
"It's definitely going to be an adjustment," he said. "I have a lot of great memories. I just turned 70 in March, my health is still good, I feel good, I have hobbies and things that I like to do and grandkids that are involved in a lot of things that keep me busy. There's plenty of stuff going on.
"A friend told me once that I would know when it was time to quit, and now is the time. You just know. It wasn't an easy decision, but it's the right one. It's also the right decision for the kids. I know they disagree with me right now, but as time goes by, they'll realize that. Kids move on."
But Hill's legacy at Windham will not. A half-century of success — and the manner in which it was achieved — will see to that.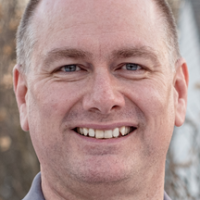 Tom Hardesty is a Portager sports columnist. He was formerly assistant sports editor at the Record-Courier and author of the book Glimpses of Heaven.