After nearly two years, Portage County native Kent Waldeck, 45, has begun the final stages of construction on Crafted Artisan Meadery, a new meadery located at 1292 Waterloo Rd. in Suffield, formerly the Reformed Church of Suffield.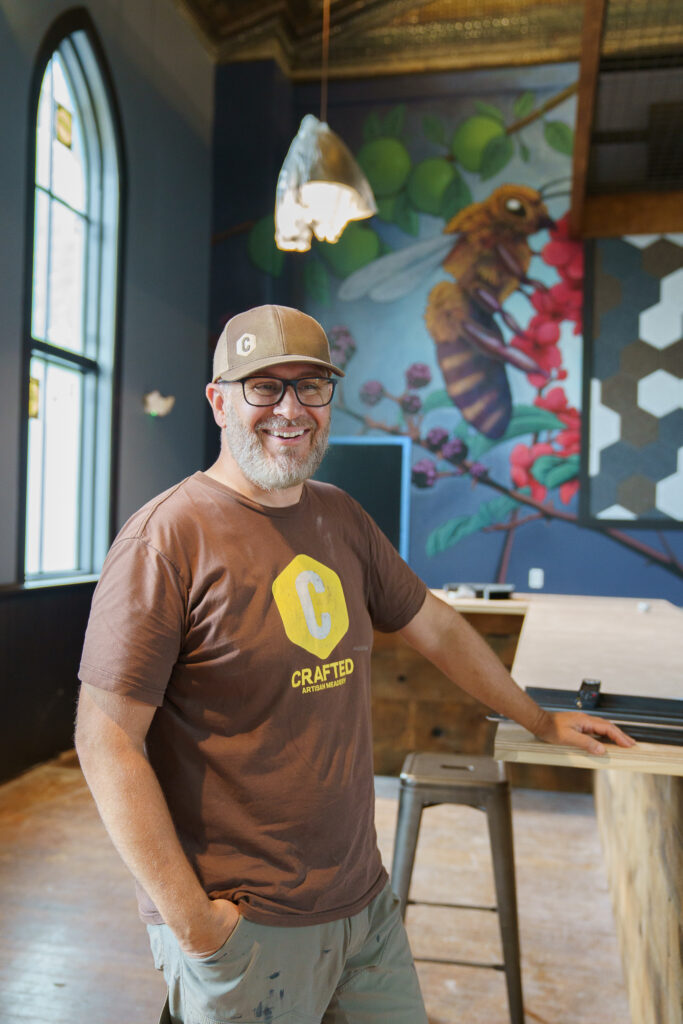 Waldeck began brewing mead in his house 12 years ago, and it wasn't long before he was selling his product in multiple states.
"We converted part of the house we were in, and within six months we started wholesaling to three states," Waldeck said. "Fast forward a few years later, we're in six states, then nine states, now we're up to 16 states of distribution.
"You can get our meads in bars and restaurants and grocery stores and bottle shops from Manhattan to Key West and up to Minnesota and Wisconsin, most of the east coast."
Today, Crafted Artisan Meadery is one of the more widely distributed alcohol brands in the state.
Now, Waldeck has expanded his mead brewing enterprise to include a restaurant and brewery in the old Reformed Church of Suffield.
The old church was built in 1881 and served the community until it was abandoned around 2014.
The building was on its last leg when Waldeck decided to restore it.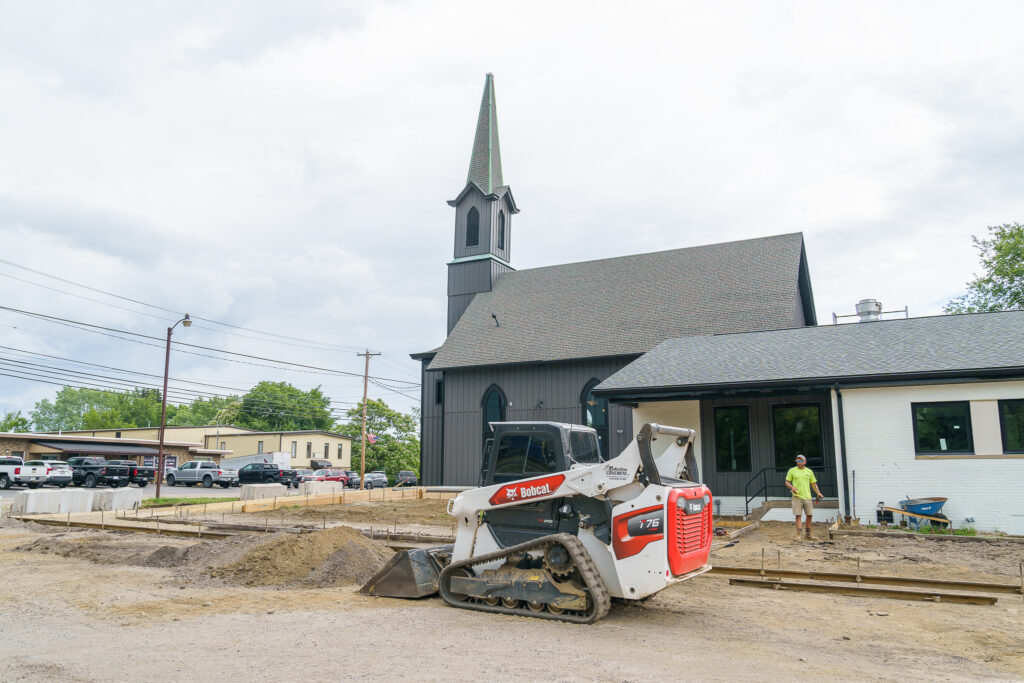 "Another year and this property would not have been salvageable," Waldeck said. "I mean, there was green setting in on the seal beams on the hand hewn logs, the timber framed logs. The bones were good, still, but it was close."
While most breweries make craft beer, Waldeck had a good reason to choose mead as the emphasis of his brewery.
"Mead is an awesome product, and it's an open canvas for creating flavors, and it doesn't have a shelf life, which is an amazing asset to have as a producer," Waldeck said. "Beer has a 90-day shelf life. I can make mead and it can sit around; it gets better with age. It can sit around for like 20 years. That's why we chose mead as a path to go down, because it was a great niche."
Mead is regarded as the oldest alcoholic beverage known to humanity and has been used by many ancient civilizations throughout history. It is thought to have been around for more than 9,000 years and served as a celebratory drink during Viking feasts.
"We're taking this old historic brick building that's the oldest commercial brick building in town, that was in disrepair and abandonment, and we're kinda dusting it off. We're clinging to some of the historical aspects of it. It's kind of a parallel with what we do with our mead," Waldeck said.
Waldeck said the brewery will have 24 taps with 14 crafted meads, six to eight guest beers, cocktails and more.
"We're putting in a kitchen that will also offer carry-out for the community," Waldeck said. "We're going to have pizza, good salads, charcuterie, pretzels. The mission for the kitchen was to keep it simple, but do a really good job at what we do offer."
The church has seen at least a couple of expansions throughout the years, and Waldeck has added yet another by constructing a massive basement for fermentation tanks, as well as adding an outdoor area for patrons to enjoy. He also plans to have entertainment in some capacity.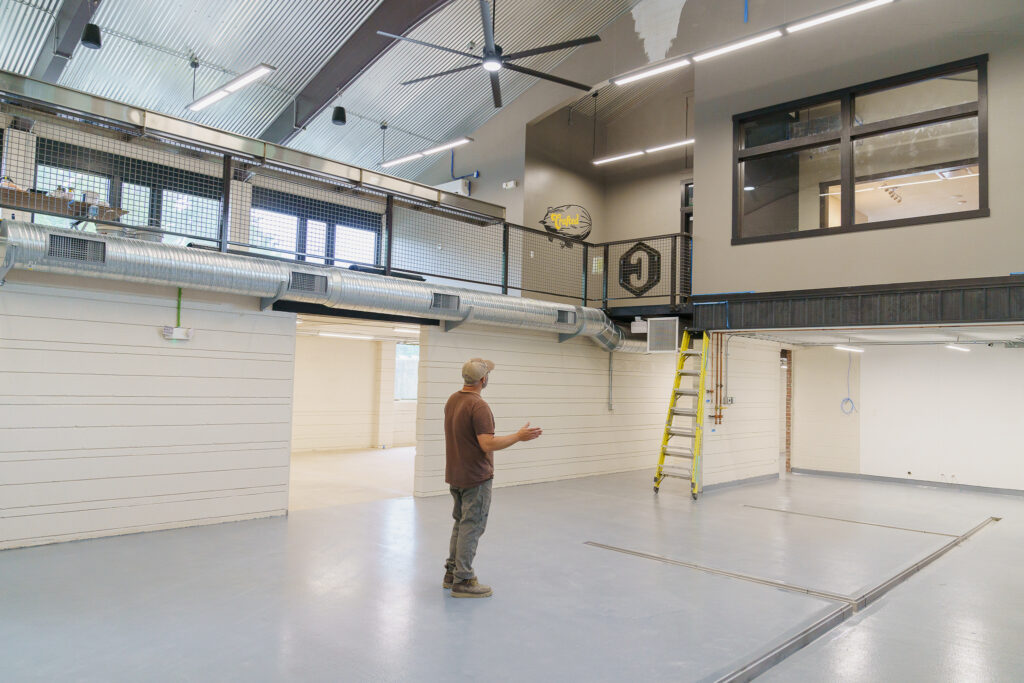 "With the amount of space that we have, we're definitely going to have events," Waldeck said. "Whether it's live music or your typical trivia night like most places do. The cool thing about this space is that we have so much space that you can literally have one thing happening here and another over there, you know, patio space outside."
There's also a historic cemetery to the east of the church, which Waldeck says is in need of preservation.
"We want to put together a walking historical tour of the cemetery," Waldeck said, "and then have a little donation box that you can donate. Nobody's done any preservation on that. There's headstones just laying in the dirt."
In addition to the contractors that were hired to restore, remodel and expand the old church, Waldeck's wife, Kristy Waldeck, has also been an integral part of the project.
"Right now I do all of our bookkeeping and payroll and all of that kind of stuff," she said. "I used to bartend back in college, so I hope to be involved in that.
"When he first said he had the idea to open a meadery I thought he was absolutely crazy, but he's grown it into an amazing thing. I'm super proud of that."
Crafted Artisan Meadery is expected to open its doors within the next week or so.