I never played football for John Nemec, but I kind of feel like I did.
I covered his teams at Kent Roosevelt as a reporter back in the late 1990s, which is as close as I got to stepping on the field for him.
But even from that vantage point, it was clear that Nemec was not your ordinary high school football coach. Trying to explain why is kind of like trying to describe the color of starlight: You really just had to see it.
So I won't bury readers under an avalanche of superlatives. Those who have ever played for, worked for or worked with Nemec during his five decades in coaching know them all anyway.
And he's still going strong at age 76.
Today, Nemec is in charge of community outreach/leadership for the Stow-Munroe Falls High School football team, where he has served on the staff since 2019, including as the Bulldogs' offensive coordinator. His grandson, Jack Smith, is a junior wide receiver and quarterback for SMF – following in the footsteps of his grandfather, who played quarterback at Gateway High School in Monroeville, Pa., and at the University of Toledo.
Nemec will be back at Kent Roosevelt High School tonight for a ceremony where plaques honoring him and another Roosevelt coaching legend, the late Tom Campana, will be unveiled prior to the Rough Riders' Homecoming game against Aurora.
Nemec coached Kent Roosevelt from 1976-1998 and again from 2008-13, compiling a record of 231 wins, 113 losses and three ties in those 29 seasons – his 231 victories making him the all-time winningest football coach in Portage County. He won 13 league championships with the Rough Riders: eight in the Metro League, one in the Western Reserve Conference South Division and four in the Portage Trail Conference Metro Division.
In between his two head coaching stints with the Rough Riders, Nemec served as an assistant at Roosevelt under Ed Becker from 2002-07, during which time he was inducted into the Ohio High School Football Coaches Association Hall of Fame in 2005.
What you've read so far are Nemec's numbers and achievements, the tangibles that define his career. What's coming next is the starlight.
Prior to covering Nemec's Roosevelt teams from 1996-98, I had observed his career from afar. I had heard a lot and read a lot about him and his teams, the many league championships he had won and great players he had coached.
But I had never witnessed Nemec or his Rough Riders in action until an autumn night in 1994 at old Gilcrest Stadium in Ravenna. I was the Record-Courier beat writer for Ravenna High School athletics back then, and I couldn't wait to see a Roosevelt-Ravenna football game for the first time.
I took my seat in the rickety press box at Gilcrest – and rickety might be giving its structural integrity too much credit – and was treated to a classic Ravens-Rough Riders clash, the kind of game I used to read all about in the newspaper as a youngster.
Both teams poured their hearts into it from the opening kickoff to the final whistle – and the final whistle is just about when the outcome was decided. Just when it seemed that head coach John Keegan and his Ravens had sweet victory over their arch-rivals in their grasp, the Rough Riders staged a last-ditch rally that ended with the winning score coming on a broken play at the Ravenna goal line.
Final score: Kent Roosevelt 15, Ravenna 14.
Nemec's players dug deep and found a way to leave Gilcrest Stadium with a victory that night. I was reminded of all the times over the years that I had read about Kent Roosevelt pulling out wins like the one I had just seen.
And in that moment, I realized what made John Nemec special: His players believed in him.
They didn't just believe in his system. They didn't just believe in his football philosophy. They didn't just believe in his strategy and tactics.
They believed in him. They believed that he cared about them, not just as players but as people. They believed that no matter what, he had their back. And because of that, they would do anything for him.
That's how teams win one-point games on nights when defeat seems certain. They keep playing. They keep battling. They keep doing whatever it takes to win.
They will go to the ends of the earth for their coach, and Kent Roosevelt football players did just that for John Nemec.
Two years later, my beat assignment switched from Ravenna to Roosevelt, and I got a much better look at the starlight.
One time, after losing the 1996 season opener at Archbishop Hoban that turned when a fake punt attempt by Roosevelt backfired just before the half, Nemec was standing outside the team's locker room talking with some people when I walked up to him for the postgame interview. He was calmly sipping a drink as he spoke.
I didn't know Nemec very well at the time, so I approached the interview gingerly considering his team had just lost.
"So, coach, what are your overall thoughts on the game?" I asked.
"Well, I thought we were in a good spot until the (bleep) head coach called the fake punt," he responded matter-of-factly.
It was an instant ice breaker.
A year later, I stood outside the locker room at Orange High School waiting to talk to Nemec after his team had just eked out a 14-13 victory to open the 1997 season. The Rough Riders escaped with the win when a last-second field goal try by Orange fell short.
Nemec finally emerged from the locker room, and when he did, he had a question for me before I had a chance to ask him anything.
"Thomas," he said, looking me right in the eye, "do you think we're getting enough from the tailback?"
It was like I was the coach and he was the reporter. I had no idea what to say. I still don't know what I said. I just hope I sounded reasonably intelligent.
But that was just his way. Nemec made you feel like you were the most important person in the room, which I often was – not important, but in the room – when he met with his coaches after practice and games. Which made for another memorable moment following a game against a tough non-conference opponent at Roosevelt Stadium in the late 1990s.
I was sitting with Nemec and his staff in the coaches office after the game, which Roosevelt won in a hard-fought battle. The other team was leaving the visitors locker room, which shared a wall with the coaches office, and we could hear the commotion of them leaving.
Nemec stopped what he was saying, listened for a moment, then said to everyone in the room: "Did you see those guys? Someone make sure they're gone. I don't want to see them again."
He said it not as an insult, but as a compliment to the physical specimens wearing the opposing uniforms and the fact that his Roosevelt players were forced to battle them for a couple hours.
Those stories are just a sampling of what made Nemec special as a coach. The way he interacted with his players, his staff, school personnel, parents, fans and anyone else told far more of the tale than his accomplishments.
Everyone has their own stories and, like mine, hearing them isn't quite the same as being there.
With John Nemec, you had to see the starlight for yourself.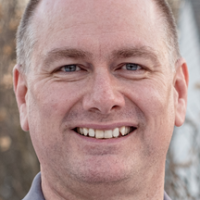 Tom Hardesty is a Portager sports columnist. He was formerly assistant sports editor at the Record-Courier and author of the book Glimpses of Heaven.