Just shy of midnight on Feb. 21, Ravenna police received a call reporting a suspicious person outside the Sherwin Williams store on West Main Street.
Even though the temperature was in the low-30s, officers found Jesse Andrew Pelkey, of Marshallville, Ohio, wearing only a light jacket, according to a police report. Pelkey said he was released from the Portage County Jail "a few hours ago" and didn't know what to do.
The 23-year-old had been charged in 2021 with driving without a valid license but then missed his court dates and wound up arrested and booked in jail the day before Ravenna police found him standing in the cold. Sheriff's office records show Pelkey was released at 6:42 p.m. with his clothing and two cell phones, but no coat.
There are about 5,000 people released from Portage County Jail each year, but a handful of them end up in the care of Ravenna police officers who sometimes find them wandering the streets of downtown Ravenna with nowhere to go, according to interviews with leaders at the Ravenna Police Department and the Portage County Sheriff's Office, which administers the jail.
Ravenna police take it upon themselves to help them, sometimes even driving people to private homes when there's no other option. Officers took Pelkey all the way to his home in Wayne County, an over 80-mile round trip.
Officials in Ravenna say it's not their job to take care of people released from the sheriff's custody, and they've repeatedly asked the sheriff's office to find a solution, they said.
Ravenna Police Chief Jeff Wallis wrote to Portage County Sheriff Bruce Zuchowski and Major Larry Limbert on Feb. 22: "I have asked you and Chief [Deputy Ralph] Spidalieri over the past couple of years to help produce a solution, and the issue of released inmates being dropped off at the courthouse without sufficient means continues to be an issue. Unfortunately, the examples below hardly exemplify protecting and serving the public. How can we, as law enforcement, do better?"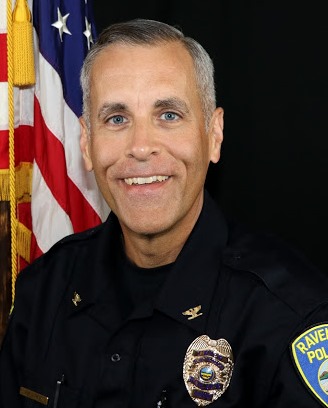 In the email, Wallis had detailed his department's involvement with Pelkey and another person the previous night.
Receiving no response to his email, Wallis said he called Limbert, who told him the former detainees are dropped off with sufficient means to obtain transportation. That doesn't help people who are dropped off after hours, Wallis said.
In interviews, officials at the sheriff's office strongly rejected the Ravenna chief's framing of the issue. The sheriff's office follows best practices designed to keep officers safe while also fulfilling their legal obligation to restore detainees' freedom, Jail Administrator Bryan Morgenstern said.
"We are going above and beyond to take care of these people," Spidalieri said. "We are not obligated to do as much as we do. If they're asking us to go to Ravenna, we drop them in Ravenna. If somebody gets over there and they decide they can't get the hookup they thought they were going to get, they may tell the Ravenna police anything they want. We can't control what they say."
Getting out of jail
Back when the Portage County Jail was housed at the courthouse, officers would simply open the doors and bid former detainees adieu.
Then in 1995, the new Portage County Justice Center opened on Infirmary Road, a poorly lit and sparsely populated two-lane strip of blacktop, without sidewalks.
When the jail opened, then-Sheriff Duane Kaley allegedly cut a deal with local residents not to release people out the front door, Assistant Jail Administrator Sonny Jones said. Stranded miles from the nearest town, they might end up pounding on neighbors' doors looking for help.
Instead, the sheriff's office would take former detainees to downtown Ravenna or Kent and give them a bus token. They would have their belongings, a debit card loaded with any money they had in their account and clothes donated from jail staff if they needed them.
That's still the practice today. Officers transport the formerly incarcerated people to the county courthouse lawn in Ravenna or to PARTA's Central Gateway in downtown Kent.
"We've selected these areas — Kent and Ravenna — because they're safe, well lit, there's a bus stop, ATM, way more resources than there are on Infirmary Road," Morgenstern said. "We ain't got much out here other than an accident waiting to happen."
Sometimes people are released after hours because of the time it takes to process release paperwork, Spidalieri said, but he insisted no one is ever released late at night with only the clothing on their backs.
How Ravenna steps in
A couple hours after officers found Pelkey on West Main Street, another newly released out-of-towner came to the Ravenna Police Department's attention. According to the RPD police report, officers found Jeremy Kinser, of Canton, standing outside downtown after 2 a.m.
He told Ravenna police he was released "in the late evening without proper clothing to keep him warm." According to jail records, he was released at 6:42 p.m. earlier that night. No one was there to pick him up, so the sheriff's office took him to the Ravenna courthouse. A sheriff's office inventory report indicates he was released with boots, a cell phone, a coat, shirt, shorts, jeans and sweatpants. And they had given him a bus token, too, as is standard practice.
Kinser told Ravenna police he had been given a blanket at a city laundromat because "he had been outside in the cold for several hours and could no longer feel his toes."
The officer took Kinser to the police station, where he spent the night in the lobby. He left a few hours later.
Jones said Pelkey and Kinser would have been offered winter garments from their supply of donated clothing. But "some people want our stuff, and some people don't want to put on used clothes," he said. The choice would have been entirely theirs.
"We don't know or control what someone does after their release," Jones said. "The conversation they have with RPD? I'll take Ravenna''s word for it. We don't know."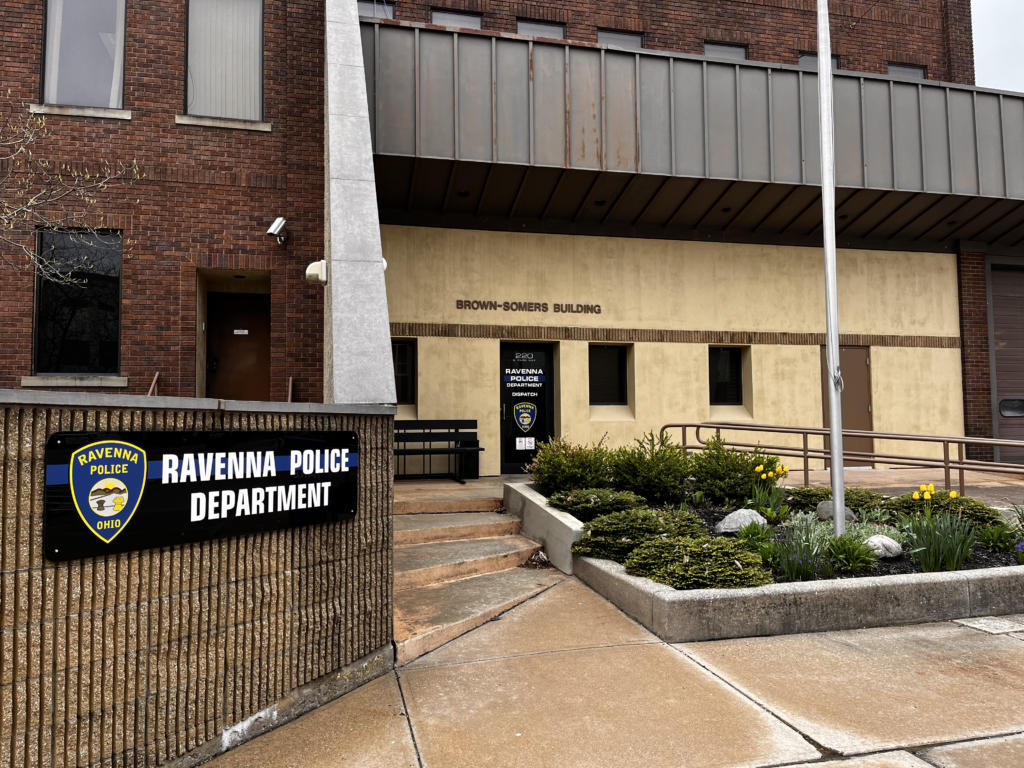 Ravenna Police Department policy for two decades has been "protect and serve those who live, work or visit" the city, said Ravenna Capt. Jake Smallfield.
"Since 2003, we have responded to over 800 transport calls where people needed a ride to a mental care facility, back to their home after jail release or to other locations in the area," he said. "None of those transport calls have ever resulted in use of force by an officer."
Wallis said his officers pat down riders before letting them in the cruiser, which is equipped with barriers to separate riders from police and doors that lock from the outside. When officers arrive at the location of a dropoff, they first knock on the door of the home to ensure the rider is welcome.
Wallis said that if his officers can do it, so can the sheriff's deputies.
Ravenna's elected officials have also taken note. City Council Member Amy Michael said at a March 6 meeting that "the Sheriff is dropping off people downtown and it can be during inhumane weather conditions," according to the meeting minutes.
A standard practice
A review of neighboring county jails suggests Portage County's release practices are typical.
The Mahoning County Sheriff's Office has a policy of not transporting former detainees to private homes. Mahoning County Sheriff Jerry Greene said the jail is located in downtown Youngstown, and there is a bus station directly across the street.
And unlike Portage County, Mahoning County does not provide people who do not have rides with bus money, but does allow them free use of a phone and access to the facility's reception area until they can arrange their own next steps. When all else fails, Greene said the former detainees may have no choice but to walk.
Summit County Sheriff's staff said former detainees are released to the street. The jail is located just outside of Akron's downtown area, and efforts are made to release prisoners during daylight.
Staff at the Geauga County Safety Center say deputies will take former detainees anywhere in the county, including to private homes, if they have no other transportation. The jail is in rural Munson Township, but those released are also permitted to simply walk out the front door, staff said.
The Portage County Sheriff's Office said there's no room in the budget to transport people to their desired locations throughout Ohio.
"I wish we had the option to take them anywhere they want to go, but we can't take their word that the address they give us is a willing citizen. We can't take them there," Morgenstern said.
Homeless shelters are also not an option.
Both The Haven in Ravenna and Miller House require prior background checks and an intake procedure, neither of which can be done on the spot, shelter staff say. Safety is paramount, said Haven of Portage County Executive Director Anne Marie Noble.
There's also a weeks-long waiting period at Miller House for beds.
Both the sheriff's office and the Ravenna police agree that this problem affects fewer than six former detainees a year, a tiny fraction of those released.
Portage County sheriff's office leaders say it's a community problem, not one the jail administrators created or can solve themselves.
"If [Ravenna police] have a solution, we're open to it," Morgenstern said.
Wendy DiAlesandro is a former Record Publishing Co. reporter and contributing writer for The Portager.