Edward Joseph O'Neil, Sr.
Edward Joseph O'Neil, Sr., 55, passed away May 27, 2023 at his home in Naples, FL after a long illness. Ed was born and raised in Ravenna, OH.
Ed was proud to have served Portage County as a policeman and football coach before moving on to become an insurance adjuster and moving to Florida.
He loved coaching and watching football. Some of his favorite days were spent with his family watching his favorite team the Cleveland Browns (especially if they won)!
Ed is survived by his loving wife Laurel of almost 28 years; his sons Eddie O'Neil and Joseph O'Neil; his mother Katherine O'Neill; his siblings Tina Krajacic, Amy Phillips, and Joe Rafferty. He was preceded in death by his father, Edward Rafferty, his brother Bob Gallimore, and his sister Kathy Gallimore.
Graveside services will be held Saturday, June 3, 2023 at 10:00 am at Hodges Funeral Home at Naples Memorial Gardens, 525 111th Ave N, Naples, FL 34108.
In lieu of flowers, memorial contributions may be made to St. Jude Children's Research Hospital www.stjude.org
Online condolences at www.hodgesnaplesmg.com
John C. Marxen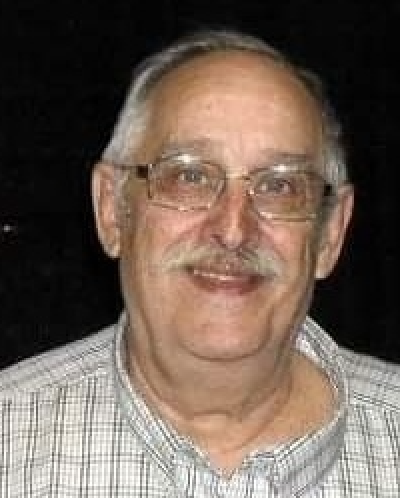 John C. Marxen of Morrow, Georgia, died on Wednesday, May 17, 2023. Born on July 7, 1947, John grew up in Kent, Ohio, attending St. Patrick Elementary School through 1961 and graduating from Kent Theodore Roosevelt High School in 1965. He entered the U.S. Army and was stationed in Vietnam.
John Marxen was a pillar of his home community in Morrow, especially in the Clayton County GOP, serving in multiple roles, including a term as Chairman. In April 2023 the party voted unanimously to give John the title of Chairman Emeritus, in appreciation of his contributions to the Clayton County Republican Party for so many years.
He was preceded in death by his parents, Glenn H. and Catherine Dorothy (Kline) Marxen, his sisters, Dorothy Ann Jacobs and Margaret J. Boyette, and brothers, James R., Joseph E., and Glenn H. Marxen, Jr. He is survived by his wife, Vicki Evans, his son, Jacob Owen Marxen (Kai) of Roanoke, Virginia, his step-son, John R. Evans of Morrow, Georgia, his granddaughter, Kaitlyn Lumpkin, his great-grandchildren, Nova Lee and Ka'liyah, and his sister, Mary Marxen of Kent, Ohio.
Kenneth "Kenny" E. Walker
Kenneth "Kenny" E. Walker, age 62 of Suffield, formerly of Ravenna, passed away peacefully May 30, 2023. Born on September 23rd, 1960 in Chicago, Illinois, to parents William "Shorty" and Linda (Payne) Walker, he moved back to Ohio as a child, where he resided for the remainder of his life.
Frederick Jameel Wright
Frederick Jameel Wright, age 54, of Ravenna, Ohio passed away on Monday, May 29, 2023.
Alice Bell Rager
Alice Bell Rager, age 63, of Ravenna, Ohio passed away on Wednesday, May 31, 2023.
Theresa Marie (Walton) Hayes
Theresa Marie Hayes (Walton) was born January 21st, 1980 in Akron, Ohio to her parents Diana and Michael Walton. She passed away suddenly on Thursday, June 1st, 2023.
Mary Lear (Kilbourne) Nitzsche
Mary Lear Nitzsche, 78, of Kent, passed away on Monday, May 30, 2023 at The Pinnacle Rehabilitation and Nursing Center. She was born on January 20, 1945 in Seattle, WA to the late Clinton "Ike" and Catherine Kilbourne.
Nancy Jean Hagmaier
Nancy Jean Hagmaier, passed away on May 21, 2023. She was 86. Born on August 5, 1936 in Kent, Ohio, she was the daughter of the late Russell and Arlene (Thomas) Cooper. Also preceding her in death was her son, James Briggs; daughters, Laurene Murray and Juanita Briggs; and sister, Darlie Sawyer.