Just over 11% of registered Portage County voters turned out to vote in Tuesday's election to decide on a school levies, a children's services levy and an open Streetsboro City Council seat.
Here are the results of the most-watched ballot items:
Additional tax levy for Portage County Children's Services
For: 6,905
Against: 5,452
Streetsboro Member of Council At Large
The six candidates with the most votes will be on the ballot in November.
Robert R. Fulton: 151
Jon Hannan: 444
Chuck Kocisko: 327
Steve Michniak: 377
Justin Ring: 258
Brian Salyer: 219
Marvin Woods: 238
Income tax for Crestwood Local School District
For: 1,388
Against: 1,932
Renewal tax levy for Rootstown Local School District
For: 773
Against: 579
Income tax for Waterloo Local School District
For: 850
Against: 1,093
Tax levy for Windham Exempted Village School District
For: 183
Against: 148
For full results, see the Portage County Board of Elections unofficial election results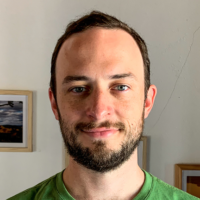 Ben Wolford is the editor and publisher of The Portager.
ben@theportager.com
330-249-1338