A crowd in the Palmyra Fire Station erupted in cheers as the Board of Trustees voted unanimously against rezoning a Tallmadge Road lot from residential to commercial, sinking tentative plans for a Dollar General.
"Good for you," shouted a community member from the back of the small, plaque-covered room.
About two dozen residents gathered for Thursday night's meeting, where Board Chairman Brad Vaughn and trustees Henry Michael and Robert Dunn voted no on a request that would have opened the way for Dollar General to build a convenience store on the lot, though it hadn't confirmed for certain it would do so.
"I'm not trying to give away my vote," Dunn said prior to the formal motion for voting. "But I'm not sure this is the right fit at the right time."
Several residents came forward to say they didn't think a Dollar General was needed in Palmyra, a township of just under 3,000. Some of the residents who shared their concerns were neighbors of the proposed location who said the construction would impact them negatively.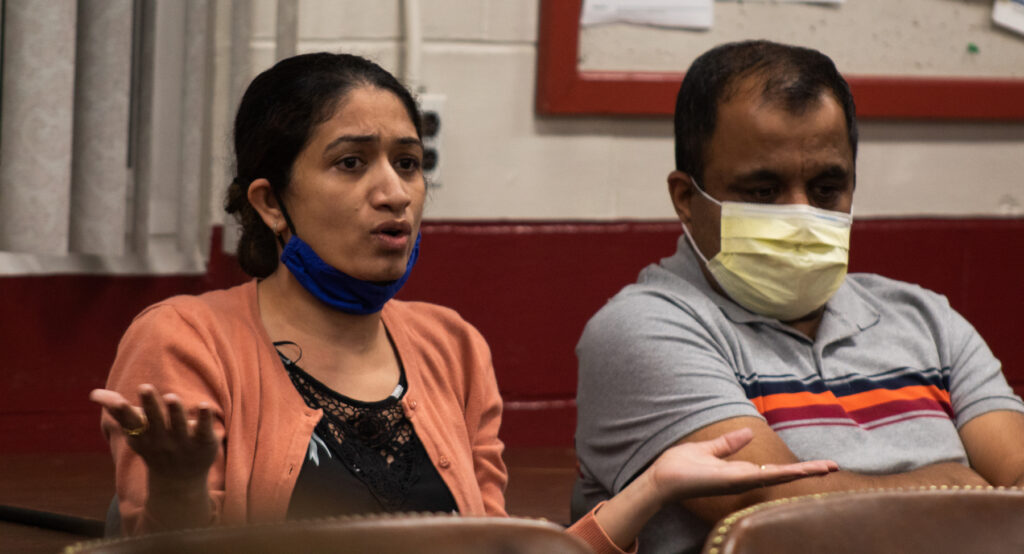 Angela Brissey is the next door neighbor to the lot on Tallmadge Road, and she shared her concerns about the impact the construction would have on her life and home.
"We weren't planning on selling our house immediately, but when this was proposed it [was] a deciding factor. We want to put our house on the market," Brissey said. "We did have a cash offer on our home, but when the person got wind of the Dollar General they pulled out."
Brissey's property already has nearby commercial zoning; opposite the lot in question is Palmyra Little Village Shopper, a locally owned supermarket and gas station.
Its owner, Pinku Patel, was also present at the meeting and gave an emotional plea for not allowing a cheaper store to open just down the street from her location.
Patel took over the store in 2008, and she said her revenue had already been halved by the Covid-19 pandemic and the recent opening of a gas station nearby.
"You're gonna have one store open, one is gonna get closed. That's it," Patel said. "Especially with this pandemic, it is going to affect our revenue, it's going to affect our store and it's going to affect the employees. I am completely against this."
Patel was concerned for her own business, but the crowd seemed to support her and several of the community members who spoke directly stated her store was a reason that the Dollar General was not needed, and that they did not want to see a local business hurt.
In his statement before the vote, Vaughn seemed swayed by the crowd. 
He said he heard residents' points that there were already Dollar Generals in neighboring communities, and that people did not want to see a local small business leave the town.
"I'm not against growing Palmyra," said Dunn, who is also the superintendent of Southeast schools. "But I don't think this is something we need at this time. I believe you can get this same convenience [close by], and if it hurts our private business… I am against it."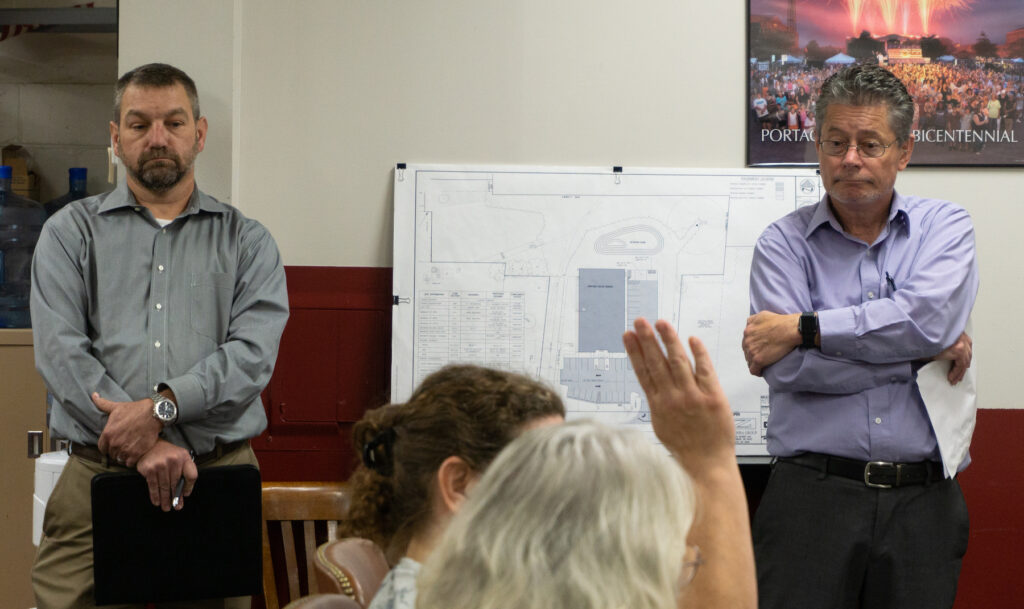 The request for rezoning and the proposal to build a Dollar General was brought by Zaremba Group, a developer based out of Cleveland which had purchased the land and planned to build the store in order to lease it to Dollar General.
Tom Calen represented Zaremba at the meeting, and he insisted that a Dollar General would bring convenience to Palmyra residents while raising tax revenue and creating jobs.
During the meeting, Calen insisted that both his company and Dollar General needed the support of the community before they would build.
At one point, Calen was asked what the company would do if the board voted against rezoning.
"We walk away," he said. "We need support and we hope we have it, based on a lot of factors."
But the people of Palmyra came out to voice their concerns, and ultimately the trustees decided the risk outweighed the reward. Dunn pointed toward a member of the audience while speaking before the vote, saying her statement was important.
"We are risking our local businesses that have been a part of this community for a very long time," she had said. "I'm not in support of it."
She received some nods and applause, and took to her feet when the unanimous "no" vote came down.
Correction: A previous version of this article misidentified the superintendent of Southeast schools.
Owen MacMillan is a reporter with the Collaborative News Lab @ Kent State University, producing local news coverage in partnership with The Portager.