A petition circulating in support of the Freedom Township business Duke's K9 Dash 'N Splash, a dog training facility that is facing pushback over zoning, has garnered over 3,000 signatures since it was created Wednesday.
Windham resident Lauren Sanchez created the petition following last week's township trustees meeting, where Duke's owner Michelle Filler and nearly 50 dog trainers and community members expressed frustration with the permitting obstacles they said trustees are putting in the way of the business' establishment and growth.
Signers of the petition said they want to see the business remain in the community because of the recreational, communal and financial benefits it brings.
Trustee John Zizka said he takes exception to the suggestion that he and chairman Roy Martin are trying to penalize Duke's.
"I don't think asking a business to comply with zoning and get a proper zoning permit is penalizing anyone," he said. "That's all Mr. Martin and I are requesting: that the lady fill out an application and go through the steps to get a legitimate zoning certificate."
The township trustees have arranged a closed meeting with the Portage County Prosecutor's Office on Friday to discuss the situation, Filler said.
Assistant Prosecutor Brett Bencze said the trustees are not obligated to hold an open meeting in this instance because it is "an attorney-client excepted meeting, to received legal advice from their legal counsel."
Martin said the trustees plan to publicly discuss the situation with Duke's at the next public meeting on Thursday, July 15. A representative from the prosecutor's office will not likely be in attendance unless it is suggested during tomorrow's meeting.
In an email to The Portager, Filler wrote that she and her colleagues have been "absolutely blown away" by the response to the petition.
"I knew we had an amazing community of dog lovers behind us, but I never imagined we would have more signatures than there are residents in the whole township! It means the world to us to know that this community wants us here," Filler wrote.
One Ohio resident, who lost the ability to compete in traditional sports because of a chronic illness, said the business has given her and her service dog opportunities to bond. "We would be heartbroken to lose Duke's," she wrote.
Another signer living in the Cleveland area said the facility has been integral in helping her dog recover from surgery. Other Ohioans wrote that Duke's is a great outlet and resource for their children and grandchildren who are interested in dog sports.
Filler said she hopes that as a result of the petition, trustees will see that "although there may be one or two neighbors who have complained, there are thousands of others who appreciate having an outlet like ours."
The Portager asked Martin if the amount of signatures collected will have any bearing on whether the trustees will work to accommodate Duke's. After a long pause, Martin expressed amazement: "I can't believe that they have 2,500 signatures."
As of press time, 10 hours later, it had risen to 3,123.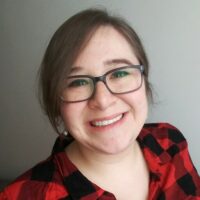 Lyndsey Brennan is a Portager general assignment reporter. She is completing her master's degree in journalism at Kent State and is an alumna of the Dow Jones News Fund internship program. Contact her at [email protected].