LoveLight Inc. needs a home.
The nonprofit has been helping children in Portage County for decades, but it's been doing so with no home base. LoveLight, therefore, is looking to transform a former church at 1541 S. Water St. in Kent into a model intergenerational child development and lifelong learning center.
The center is called STARCHILD (Service, Teaching, Advocacy, and Research Center for Human Integration, Learning, and Development), LoveLight's self-described goal for the future, and it would serve Kent and all of Northeast Ohio.
"The children are the direct beneficiaries, but we also expect to involve senior citizens, whom we call 'golden treasures,' as well as college students interacting with the children," said Lisbeth (Betsy) Justice, LoveLight co-founder and executive director.
With no actual headquarters, LoveLight has held educational, nutritional and activities programming all around Portage County for 27 years.
Over the course of almost three decades, hundreds of Kent State students have participated in LoveLight's child-centered programs: one at a licensed after-school program at Faith Lutheran Church, one at Kent State and another in Brady Lake.
LoveLight has provided summer meals for children across Portage County, including Brady Lake, Kent, Windham, Brimfield, Ravenna and Franklin Township. During the height of the pandemic, Justice watched as LoveLight staff and volunteers filled U-Hauls with meals and activity supplies to deliver to scores of families.
"We've kind of been nomads, like 'have programs, will travel,' but we need a center at this point in our history," Justice said.
The STARCHILD vision
Having a permanent HQ will allow LoveLight to provide and expand its community services, Justice said. She envisions educational activities for infants and preschoolers as well as after-school activities.
"What I envision is classrooms centered around an exploratorium area where the children can engage in a variety of activities. There are also two smaller rooms where we're looking at caring for and encouraging the healthy development of infants," she said.
One room would feature cribs, rocking chairs and carpeting, allowing children to get critical belly time, "which is really important for their development," Justice said.
The building's former pulpit area will become a stage where children will present their own poetry, puppet and other dramatic performances. The area will also be available to the community for local theater and musical events.
Justice, who holds a doctorate in educational psychology, draws from Montessori philosophy that natural child development milestones must be reached before purely academic goals can even be introduced.
"It provides the foundation for future success," Justice said. "We'll be addressing cognitive, social-emotional and physiological needs, including nutrition. Children will have lots of opportunities for movement, which is so essential for brain development, and will be able to enjoy the fresh air and sunshine, which is also important for healthy development."
Justice also envisions a vegetable/fruit garden which children, senior citizens, and KSU students and faculty will plant together. The children will be able to consume the produce. Children will also be able to sit and hear stories in a flower-filled peace garden, where they will also learn and practice relaxation techniques.
In other words, Justice envisions STARCHILD, which she says extends beyond the immediate benefits of a nurturing, stimulating, healthful environment for children, staff, volunteers, and families alike.
When STARCHILD is not in session (evenings and weekends), Justice anticipates offering programs such as community gardening, community theater and other public events.
"We're actually building community as well as skills for the future," Justice said.
The property's 8.5 acres provide room for "all kinds of outdoor activities as well as the benefits of land conservation. Having natural spaces is important to people's mental and physical health as well as environmental considerations," she said.
How to get there
LoveLight does not yet own the building on South Water Street, but it is seeking grant money as well as appealing to the public for needed funds.
LoveLight's "Show Love, Share Love, Spread Love: Invest in Our Children" fundraiser is based on an "each one teach one model," where 100 people commit to each raise $1,000.
It was a challenge that Neil Dukes, owner of the Pit Stop Pub in Kent, couldn't resist. He recently hosted a Mardi Gras celebration at the restaurant, hoping to raise funds toward the $1,000 goal, and more events are sure to follow.
"It can be a direct donation, it can be by asking other people, it can be an event … anything," Justice said. "We're also issuing a 2,500-person challenge."
LoveLight's "2,500 Person Challenge" is based on U.S. census data that indicates 6.5 million people live in Northeast Ohio. LoveLight's question is if there are 2,500 of those people who will each donate $100.
The nonprofit's "Circle of Friends" initiative invites one person to donate any amount while asking nine friends to do the same.
"It would even be more wonderful if each of those friends asked their friends, so it works like a widening ripple effect," Justice said.
"Links of Love" is another fundraising tactic where one person makes a donation, asks another person to follow suit, and on and on, creating what Justice calls "a chain of donations motivated by wanting to make the world a more positive place."
For those who observe Lent, Justice asks people to forego one frappuccino or drink of choice and instead donate the money to LoveLight. After all, alms-giving is a facet of Lent.
If all goes according to plan, the Kent building and programs will serve as a model for similar efforts in other communities across Northeast Ohio, Justice said.
Donations may be made via check to LoveLight, Inc. at P.O. Box 123, Kent, OH 44240 or by visiting Hometown Bank, Portage Community Bank or KeyBank. Using the QR code below will enable donations through PayPal.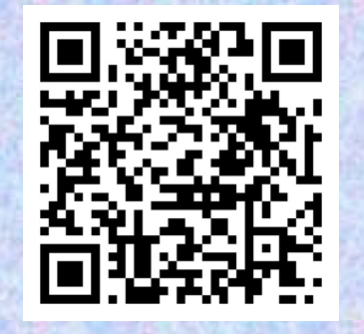 Besides monetary donations, Justice hopes that once the building is acquired, people will donate needed items and services. Justice does not specify a time frame for the acquisition beyond saying that LoveLight wants to move forward as quickly as possible.
Wendy DiAlesandro is a former Record Publishing Co. reporter and contributing writer for The Portager.