Your chance to have a say in the final design of Kent's new official city flag starts today.
In June 2022, the City Flag Committee was formed to choose the new design for Kent's city flag. Over the course of several months, the committee narrowed 68 unique designs submitted by community members down to three.
Those final three designs will be on display from March 1 to June 15 at the Kent Free Library at 312 W. Main St.
This is where you come in: Those visiting the display will have the opportunity to rank the designs in order of their favorite to least favorite, as well as provide written feedback that may be valuable to the committee in its process of making the final decision.
Members of the Kent community are encouraged to visit the display, read about each design and share their opinion via a brief public survey (also available online).
If you do not have computer or smartphone access, you can pick up a survey form at the library during the March 1-June 15 time frame and return it with your completed response by mail or in person by June 16 to: Clerk of Council, 301 S. Depeyster St., Kent, OH 44240.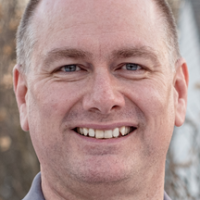 Tom Hardesty is a Portager sports columnist. He was formerly assistant sports editor at the Record-Courier and author of the book Glimpses of Heaven.