Coty Giannelli and Hayley Bennett knew they wanted a special piece of Kent to house their new business, Board and Bevy, a place to play games while having a drink and bite to eat.
While they were students at Kent State, they often passed the unique brick building at the corner of Depeyster and Summit streets, never dreaming they would someday start a business in it.
So it goes. Sudden first-time entrepreneurs, the pair plan to open Board and Bevy in October or November of this year.
"Board games have gotten really popular lately, mostly due to Covid and people being stuck at home," Giannelli said. "So our idea is that people's love for board games isn't going to change, but now that Covid protocols are relaxing and people are trying to get out more, I think people are going to want to play board games outside of their house."
He and Bennett also know they wanted a wholesome alternative to many of Kent's downtown venues.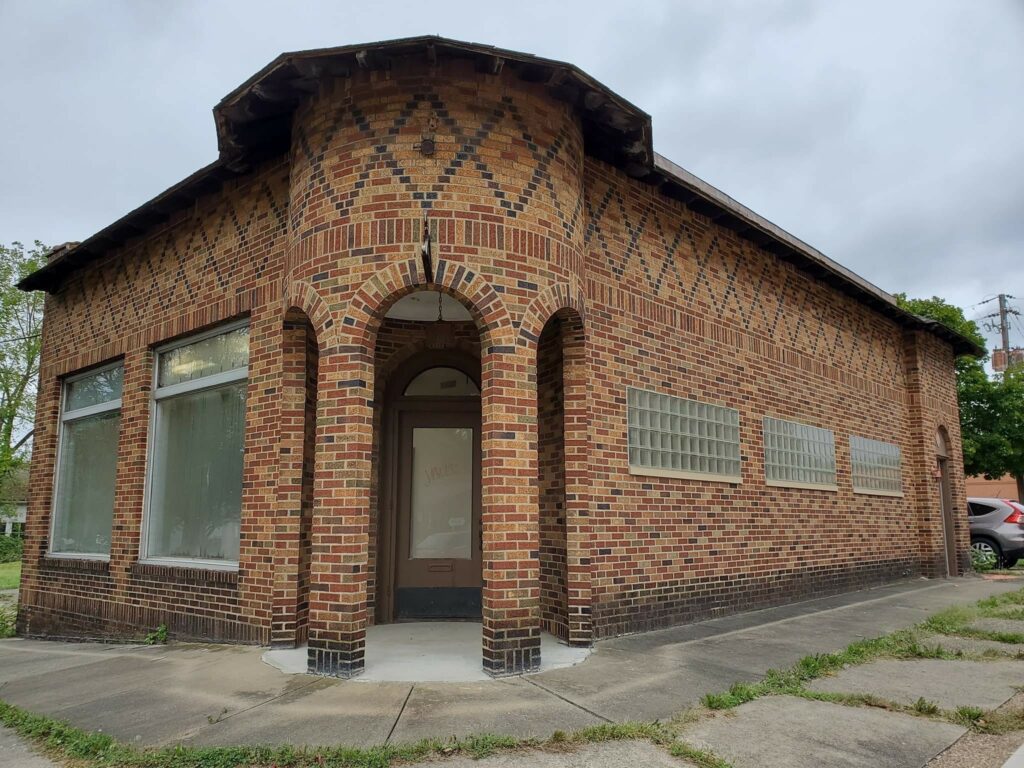 "We wanted something that was more of a family friendly sitdown thing," he said. "Of course, you can eat and drink at our place, but the real focus is on the games. You got kids that want to do something, and you don't always want to take them to have food and have beer. Sometimes, you want to take them and go to a board game bar and stimulate the brain."
Board and Bevy games will be geared toward all age and skill levels, from checkers, chess and Monopoly to Catan, King of Tokyo, Mysterium, Ticket to Ride, and Star Wars- and Lord of the Rings-themed games. Games for children ages 8 and under will also be available.
Unlike some other gaming venues the pair visited, Giannelli does not want his customers to be overwhelmed by thousands of game choices. His idea is to stock about 200 games and to learn how to play all of them.
"The worst part about board gaming, gaming in general, is learning the rules. I hope by playing these games multiple times, I'll be able to ease that burden when customers come in. I'd like to play them and learn them all," he said.
Drink choices will range from cocktails and mocktails to craft sodas from an old-style soda fountain to kombucha, all spiked or straight. Giannelli and Bennett are negotiating with a local caterer that would prepare a menu of sandwiches and snacks to be kept warm in ovens at Board and Bevy. They also would like a food truck parked outside the building.
"You can get Coke and Pepsi anywhere in America. We want to have something that's a little more unique. We're trying to get all of our products from Ohio businesses, or as close to Ohio as we can get," Giannelli said.
Bennett agreed, adding that "if the last two years have taught us anything, it's that we need each other now more than ever."
To ensure an uninterrupted gaming experience, "every table will have a QR code on it. That way, people can just scan this QR code, place their order, which gets sent to our system, and then we can make the drink, grab the food, and bring it right to them," he said.
Parking will be on Day Street, in a small parking lot off Summit Street. Customers may also park downtown and walk the short distance to Board and Bevy.
For now, construction is ongoing. The pair are putting a 26-foot extension onto the back of the building and adding patio space in the rear and on the Depeyster Street side. Inside, removing the dropped ceiling revealed a 12-foot vertical space no one knew was there.
Giannelli and Bennett are repurposing bowling alley lanes to serve as tables, and the pair are bringing in some pews from a Columbus church.
"We also have the amazing opportunity to repurpose the glass block taken from the Venice Cafe for use in our addition and interior design," Bennett said. "We are so fortunate that the Kent Historical Society kept the Venice blocks long enough for us to discover they were still around."
"It's such a unique building," Giannelli said. "We've fallen more and more in love with it the more we learn about it, the history of it."
The pair were particularly intrigued to discover it was designed by Charles G. Kistler, Kent's first licensed architect. His other designs include the original Theodore Roosevelt High School, the building that houses the Kent Stage, the Venice Cafe, and the L.N. Gross building, now a bottling plant, on River Street.
They also enjoyed learning about the building's history, which includes originally serving as Ferrara's Market, a doctor's office, and a number of boutiques and service-oriented businesses.
All told, the pair hope to host about 50 gamers at any given time, planning on people staying anywhere from 15 to 20 minutes to hours.
"Who doesn't want to go out on a nice day and walk downtown and stop and play board games with your kids and maybe have an interesting cocktail?" Giannelli asked. "Come to our place, hang out with your friends, have a cool adventure, and whatever board game you want, get lost in Middle-earth, travel the galaxy with Star Wars, have an interesting drink while you're at it, and create some good stories that you'll tell."
Board and Bevy will be open Thursdays through Sundays, roughly from 1 p.m. to 10 p.m. or midnight, depending on the day.
"I think it's just been a dream of ours to own a part of Kent and to be a deeper part of Kent other than living here," Giannelli said.
Wendy DiAlesandro is a former Record Publishing Co. reporter and contributing writer for The Portager.