As expected, the opening round of the OHSAA's new football playoff format of 16 teams per region qualifying for the postseason featured one mauling of a 16 seed after another last weekend.
Except one. While 1 seeds were laying waste to 16s all over the state, the unthinkable happened in Division IV, Region 14, when 16 seed Milan Edison defeated top-seeded Bellevue 23-22 to secure its place in Ohio high school football history.
Region 14 presented another shocker when 11 seed Wauseon — which would have missed a qualifying berth by three spots in the old eight-team-per-region format — dismantled 6 seed Triway, 41-7.
There were also a few close calls where 1 seeds barely escaped against 16s to play another day, most notably unbeaten Norton surviving three-win Copley 28-21 in Division III, Region 10.
All of which means this: Despite the litany of blowout games in the first round which will certainly be the norm going forward, the move to 16 teams per region making the playoffs has provided a platform for teams to prove themselves after a lackluster — or worse — regular season. Teams that had been derailed by injuries, growing pains with a young roster or just plain bad luck during the season now have a new lease on life with the expanded playoff field.
Sure, most lower seeds in each 64-team divisional field will lose these first-round games. But the fact that some are winning — and that a 16 seed has already toppled a 1 seed in the first year of the new format — demonstrates that many of these teams have not quit on the season and are eager to prove themselves against heavily favored opponents.
And with the running-clock rule serving as a built-in safeguard against scores getting too far out of hand — although Massillon still managed to score 76 points against Columbus Independence in Division III, Region 7 — there's no harm in giving teams a second chance at their season.
The argument against the playoff expansion from 224 teams across seven divisions to 448 — aside from the fear of ridiculously lopsided games from one corner of the state to the other — was that it would water down the postseason field and cheapen the accomplishment of making the playoffs in the first place.
But as Mogadore coach Matt Adorni told me back in the spring: "The cream will still rise to the top." And that's the point: The seven best teams will still be crowned champions. It's just that more teams now have the opportunity to be one.
---
MORE FROM '81
My 40-year anniversary look back at the memorable 1981 high school football season a couple weeks ago certainly should have included Waterloo star John Hutchison, the Vikings' quarterback that season who went on to play tight end at Ohio State.
In fact, Hutchison was on the field for one of the most unforgettable moments in Ohio State history, lining up on the left side of the line on Keith Byars' 67-yard touchdown run in the third quarter against Illinois in October 1984 — a play that saw the Buckeye tailback famously lose his left shoe halfway through the run. Byars' score on the sprint draw, a staple during the Earle Bruce era at Ohio State — helped cap a furious comeback from 24-0 down as the Buckeyes pulled out a 45-38 win over the Fighting Illini at Ohio Stadium.
Hutchison later played in the Rose Bowl that season as the Buckeyes made it to Pasadena for the first time since 1979. All told, the ex-Viking was a member of Ohio State teams that beat Michigan twice and won the Holiday, Fiesta, Florida Citrus and Cotton bowls.
Between Hutchison, Rootstown's Brian McClure, Kent Roosevelt's Dana Wright and Mogadore's Steve Poth, 1981 indeed was a season for the ages in Portage County.
---
SPEAKING OF STAR POWER
Hiram College inducted seven members into its Athletic Hall of Fame during Homecoming weekend Oct. 23, with six athletes and one coach/administrator comprising the Hall's Class of 2021.
Enshrined were Jennifer (Hlebovy) Church, volleyball (class of 2007); Ellen Dempsey, coach and athletic director; Trevor Henderson, football (2009); Zachary Huggins, swimming (2005); Lynne Hutchison, track (2008); Brian Rafferty, football (2000); and Stephanie Zunic, softball (2009).
Highlights of each include:
(Hlebovy) Church: ranks in the top 10 in Terriers volleyball history in kills, attacks, digs, solo blocks, block assists, total blocks, points, sets and matches played; was also a member of two NCAA Tournament teams, one North Coast Athletic Conference regular-season championship team and one NCAC Tournament championship team.
Dempsey: in 11 years as head volleyball coach, led the Terriers to a 267-113 record, posted an .810 winning percentage in conference play, made four NCAA Division III Tournament appearances and won two North Coast Athletic Conference regular-season championships.
Henderson: a four-year starter at quarterback, ranks first all-time in pass attempts and completions, second in passing yards and passing yards per game, third in completion percentage and fourth in passing touchdowns. Also ranks second all-time in total offensive yards and total touchdowns.
Huggins: held nine school records upon graduation and still holds six in the 100 freestyle, the 100 and 200 backstroke, the 200 and 400 individual medley, and as a member of the 400 relay team. Also held the school records in the 200 and 1,000 freestyle and the 100 butterfly at the time of his graduation.
Hutchison: five-time NCAC champion and seven-time All-NCAC honoree; won the conference indoor 800 relay and outdoor 400 relay in 2005, the indoor 55 hurdles and outdoor 100 hurdles in 2006, and the indoor 55 hurdles in 2008.
Rafferty: three-time All-American at defensive back; named Third Team All-American by the Football Gazette and USA III Football following the 1997 season, and was a Football Gazette Preseason Honorable Mention All-American heading into the 1998 season.
Zunic: ranks first all-time at Hiram in at-bats, hits, doubles, total bases and assists; second in runs scored and games started; third in batting average, RBI and games played; and sixth in slugging percentage and home runs. Her 445 career assists also still rank first in NCAC history and second in NCAA Division III.
Congratulations to this stellar class of Hall of Fame Terriers.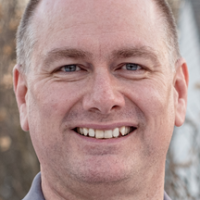 Tom Hardesty is a Portager sports columnist. He was formerly assistant sports editor at the Record-Courier and author of the book Glimpses of Heaven.