Tom Nader is a man on a mission.
And if you're out and about at Portage County athletic events this autumn, you're likely to run into the former Record-Courier sports editor as he doggedly builds his new enterprise, Portage Sports.
The launch of the site is barely three weeks old, but it's already chock full of all things, well, Portage sports.
"In the first three weeks, we have filled our website with 70 stories," he said. "Many of which tell the stories of the student-athletes, families, coaches and administrators that are from the same communities as you. Many are still on the way, with new stories being published daily."
That's roughly 23 stories per week written and/or edited by one person. In fact, at the moment, Nader is Portage Sports. Not only does he write all the stories, he sells the ads, designs his company's apparel (more on that later) — everything. Nader constitutes the entire Portage Sports staff.
"A lot of 3 and 4 a.m. nights," he said, "then back up by 7 a.m. over the last couple months."
But you won't hear Nader complaining. Diving into the deep end of the Portage County sports pool is the ultimate labor of love for the former Rootstown High School three-sport athlete.
"It has been a fun three weeks and plenty of hard work to get here," he said. "More hard work is ahead, but I look forward to it because I know it will create a great product for the readers."
And the readers have taken notice.
The top-viewed stories since Portage Sports launched Aug. 1 include:
1. Lee Horning lives for compassionate service for his Vikings
2. Athlete of the Week Dillon Pendergast
3. Meet Joe Eitel: High school football's playoff legend
4. Ravenna's Wunderle relishes prestigious summer
5. Adam Hamilton's legacy lives on through foundation
"I have felt tremendous support in the first three weeks," he said. "Practically every person I see while out and about makes a positive comment about the website, the idea or a specific story. The support over the company's first three weeks has been amazing and is beyond appreciated."
As part of his coverage of the Mogadore at Field football season opener Aug. 19, Nader took his Portage Sports T-shirts with him to the game, with cheerleaders from both schools tossing them into the stands for fans. So you can add marketing specialist to the list of hats he wears as he crafts his brand.
In fact, Nader has launched a webstore featuring apparel that celebrates Portage County — with more designs on the way. The webstore also allows Nader to give back by supporting the schools he covers.
"If you check out the descriptions of a few styles," he said, "you will see that Portage Sports has made a pledge to donate 10% of the annual profits directly back to area high school athletic departments."
As with any fledgling business, there are plans in the works to expand the operation, including a boys and girls high school basketball preview print product for the winter. The History page on the website is also growing steadily as it fills itself out with historical information from around the county.
"The website will continue to grow with new ideas and design elements," Nader said.
For all of the site's bells and whistles, Portage Sports presents all of its content for free. But "subscriptions can make us stronger by allowing us to grow and expand coverage," he said.
And to that end, Portage Sports features a subscription model of $150 for annual subscriptions, $20 for monthly subscriptions, and a "choose your price" option where you can choose what you're willing to pay for a subscription.
Plans are also in the works to provide special perks to subscribers by shipping them a free Portage Sports T-shirt, free tickets and other specialties. And if you've already subscribed, you will receive these perks retroactively.
Readers can also sign up for Nader's free newsletter by visiting the home page.
It's all part of doing whatever it takes to build a brand that, in all reality, began when he was a journalism student at Kent State 20 years ago.
"I feel blessed that so many people have supported me, my idea and ultimately, all of the great kids, families and schools in the county," he said.
And it's only the beginning.
Former KSU ice hockey coach Doug Ross died
It should be noted that former Kent State ice hockey coach Doug Ross passed away Aug. 16 at age 70.
Ross played collegiately at Bowling Green from 1973-75, coached the club hockey program at Ohio University in 1976-77, and coached Kalamazoo (Mich.) Central High School from 1977-79. He then coached the Golden Flashes from 1979-81, which included KSU's transition from club to varsity status in 1980.
Under Ross, the Flashes went 25-9-2 in their final season as a club team in 1979-80, then finished 17-18-0 in their first season as an NCAA Division I program in 1980-81.
Ross then went on to a decorated coaching career at Alabama-Huntsville from 1982 to 2007, winning national club championships in 1983 and '84, and capturing NCAA Division II national championships in 1996 and '98.
Ross finished with a coaching record of 506-318-47 overall, including 394-273-42 at the varsity/NCAA level.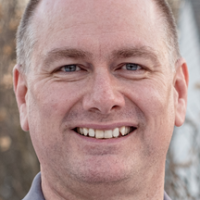 Tom Hardesty is a Portager sports columnist. He was formerly assistant sports editor at the Record-Courier and author of the book Glimpses of Heaven.