About a week or so ago, my wife bought me a brown T-shirt with the words "MAYBE IN MY LIFETIME" in orange on the front. Next to those words is the Vince Lombardi Trophy, outlined in orange, with the word "Cleveland" — yes, in orange — written on the football that sits atop the trophy.
I held up the shirt, stared at the word "Cleveland" on that iconic trophy that goes to the winner of the Super Bowl every year, and it hit me like an Evander Holyfield right:
Will this ever actually happen in my lifetime? Will I live long enough to see the Browns win the Super Bowl?
It's not that I've never pondered this before. In fact, it routinely crosses my mind each autumn when the Browns routinely snatch defeat from the jaws of victory on Any Given Sunday. It's just that seeing the words right in front of me, particularly the word "Cleveland" on the trophy, brought the realization home that the article of clothing I was holding in my hands might very well be the closest thing I get to a Cleveland Browns Super Bowl shirt.
It gave me goosebumps and made my blood run cold at the same time.
Then I started doing some math:
To win a Super Bowl, the Browns first have to play in one — something they've never done. The Super Bowl began with the 1966 NFL season. I was born in 1968. So, some quick numbers-crunching shows that I have been alive for 55 of the league's 57 Super Bowls. That's 114 total Super Bowl entrants and 110 in my lifetime, and not one of them was named the Cleveland Browns. [To be fair, the Browns didn't exist for three of those seasons, so technically they've only missed 54 Super Bowls, which is 108 entrants not named the Cleveland Browns.]
If l live another 55 years, that would put me at 110 years old. According to the Centers for Disease Control and Prevention, life expectancy for U.S. males is 73.5 years. Since 110 is roughly 37 years higher than the average, we can safely assume I'll live to be closer to 73 than 110 — probably a lot closer.
But we can fine-tune it even further. On my dad's side of the family, the average lifespan among eight Hardesty males in the last three generations — Dad and his brother, their dad, their grandfather, their great-grandfather, and their dad's three brothers — was 62.75 years. Only one of them lived past age 68, that person making it all the way to 80.
So even by the outlier age of 80 years old, I'm down to 25 years left to see the Browns win a Super Bowl. More likely, though, I'm in that age 68 window if you go by family history, which slashes it all the way to 13 years remaining to see the Browns hoist the Vince Lombardi Trophy.
But there may not even be that much cushion. Remember, the average lifespan of those eight Hardesty males in the previous three generations was 62.75. So, rounding up to age 63, that's eight NFL seasons left to see the Browns win a Super Bowl.
I'm not going to lie: I don't think eight is enough.
Even 13 years — the age 68 threshold — sounds iffy when you take into account that the Browns are sans Super Bowl through 57 years.
So, being pragmatic, I'm going to need to stretch it out to that age 80 window — 25 years — to give myself a snowball's chance of living to see the Browns win a Super Bowl.
I know a lot of this might sound somewhat pessimistic, but it's just cold, hard science: Average lifespan of Hardesty males in the last three generations (62.75, rounding to 63), plus the number of Browns Super Bowl appearances in their history (0), minus my current age (55), equals eight.
Then again, of those eight Hardesty males, one died at age 47 and another at 54, so an argument could be made that I'm already living on house money. Which doesn't make me feel a whole lot better: The Browns have done nothing in the last eight years to make anyone think a Super Bowl victory is imminent. Yeah, they reached the AFC Divisional Playoffs in the 2020 season, but the wheels have come off since.
Still, in the land of "Wait Till Next Year," there's always next year — and it's just about here. Rookies reported to training camp July 19. Veterans report today. The first preseason game is Thursday, Aug. 3 against the New York Jets at Tom Benson Hall of Fame Stadium in Canton. The first regular season game of 2023 is Sunday, Sept. 10 against the Cincinnati Bengals at Cleveland Browns Stadium.
In fact, it's a brutal stretch to open the season: After the Bengals, the Browns travel to Pittsburgh, host the Tennessee Titans and Baltimore Ravens, then, after a bye week, they host the San Francisco 49ers.
The NFL schedule makers cut the Browns a break with four of those first five games at home. But of those first five games, three are against 2022 playoff teams in the Bengals, Ravens and 49ers. And the Browns haven't won a regular season game at Pittsburgh since Oct. 5, 2003.
In other words, by the time the Browns and 49ers walk off the field at Browns Stadium in the late afternoon of Oct. 15, we could have a pretty good idea of how things are shaping up for the home team Super Bowl-wise. Championships aren't won in October, but they certainly can be lost then.
Which takes me back to my T-shirt. Should I roll the dice and store it away, swearing never to wear it until the night the Browns celebrate a Super Bowl victory? Or should I put it in my regular T-shirt rotation to ensure that it does, in fact, get worn?
The smart money says to wear it — lest I be buried in it.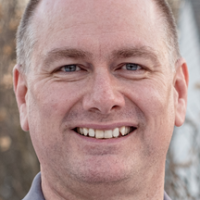 Tom Hardesty is a Portager sports columnist. He was formerly assistant sports editor at the Record-Courier and author of the book Glimpses of Heaven.