Portage County voters decided multiple contested primaries and mostly opted to increase or maintain their taxes for services like police and schools, according to the Board of Elections' unofficial results.
In the race for county commissioner, Geraldine Hayes Nelson (Democrat), the president of the Portage County NAACP, will square off against Republican Mike Tinlin (Republican), a former chief of the Aurora Police Department. They defeated Tim Moon and Ed Dean, respectively, by comfortable margins.
The winner will replace Commissioner Vicki Kline, who decided not to seek re-election.
Matt Kelly, a Suffield resident who has served on Mogadore Village Council for 14 years, will be the Republican nominee for county auditor. He will challenge Portage County Treasurer Brad Cromes in November to fill the seat left by Janet Esposito, who announced her retirement.
Read our profiles of each of the candidates for county commissioner and auditor.
With only 192 total votes cast, 111 Mantua Village residents approved an income tax increase from 1.5% to 2% in expand the police department. Voters had rejected an identical ballot question in November.
In Brimfield, a police tax levy failed by one vote. Unofficial election results typically do not include some provisional and absentee ballots. After the official results are tallied, there will probably be a recount. Township officials had sought a new tax levy to meet the demand for police services as the population grows.
Aurora voters overwhelmingly approved a charter amendment that will allow city council members to craft a new law on virtual meetings. They would be able to attend meetings and cast votes remotely.
Read our summary of the ballot issues.
Only about 22% of registered Portage County voters turned out, with Republicans significantly outpacing Democrats. Of the 23,814 ballots cast, 8,436 were Democratic ballots and 14,962 were Republican, the Board of Elections reported. (The remaining 416 were nonpartisan ballots.)
View the full unofficial results from the Portage County Board of Elections.
Here are the unofficial results of select races
U.S. Senate – Democratic
Morgan Harper 861
Traci TJ Johnson 587
Tim Ryan 6,861
14th U.S. Congressional District – Republican
Patrick Gene Awtrey 2,496
Bevin Cormack 1,285
David P. Joyce 8,579
Note: Joyce was the overall winner and will face Portage County native Matt Kilboy in November.
Portage County commissioner – Democratic
Geraldine Hayes Nelson 4,839
Timothy Moon 2,878
Portage County commissioner – Republican
Ed Dean 4,942
Mike Tinlin 7,549
Portage County auditor – Republican
Brian M. Ames 2,135
Kristy Elliott 4,099
Matt Kelly 4,313
Withdrawn 1,488
Note: Republican voters were notified that Deborah Mann had withdrawn from the race and that their votes would be wasted. Many chose to vote for her anyway. 
Issue 1 – Proposed Tax Levy (Renewal) Rootstown Local School District
This 10-year, 4.5-mill levy will not raise taxes and is intended to raise $1,145,056 annually for the district.
FOR THE TAX LEVY 908
AGAINST THE TAX LEVY 777
Issue 2 – Proposed Tax Levy (Additional) Springfield Local School District
This five-year, 3.9-mill additional tax levy would have generated $1.7 million annually.
FOR THE TAX LEVY 26
AGAINST THE TAX LEVY 66
Note: Springfield Local School District is mostly in Summit County, where 1,850 people voted for the levy, with 2,035 against. The levy failed.
Issue 3 – Proposed Tax Levy (Renewal) Community EMS
This five-year, 3.5-mill renewal tax levy will renew an annual $583,010 in revenue to fund ambulance and EMS for Garrettsville, Freedom and Nelson.
FOR THE TAX LEVY 850
AGAINST THE TAX LEVY 415
Issue 4 – Proposed Charter Amendment Aurora City
The charter amendment will allow city officials to hold virtual meetings.
YES 2,356
NO 929
Issue 5 – Proposed Tax Levy (Renewal) Aurora City
This five-year, 1.5-mill renewal tax levy will fund fire and EMS, raising $960,469 annually.
FOR THE TAX LEVY 2,567
AGAINST THE TAX LEVY 680
Issue 6 – Local Liquor Option (Sunday Sales) Sts 1C
This issue will allow Wild Eagle Steak & Saloon at 9470 State Route 14 to sell alcohol on Sundays.
YES 80
NO 22
Issue 7 – Proposed Municipal Income Tax Mantua Village
This issue will raise income taxes for Mantua Village residents from 1.5% to 2% effective July 1 to fund the police department.
FOR THE INCOME TAX 111
AGAINST THE INCOME TAX 81
Issue 8 – Proposed Income Tax (Additional) Mogadore Village
This is a five-year, 3.5-mill additional tax levy to fund fire protection, totalling about $350,000 a year.
FOR THE TAX LEVY 133
AGAINST THE TAX LEVY 81
Issue 9 – Proposed Tax Levy (Replacement and Increase) Brimfield Twp
This is a 3.02-mill replacement and tax levy increase to fund the police department, which would raise $352,000 annually.
FOR THE TAX LEVY 920
AGAINST THE TAX LEVY 921
Issue 10 – Proposed Tax Levy (Renewal) Paris Twp
This is a five-year, 2-mill renewal tax levy to fund fire protection, raising $68,000 a year.
FOR THE TAX LEVY 213
AGAINST THE TAX LEVY 94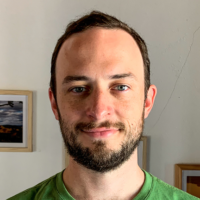 Ben Wolford is the editor and publisher of The Portager.
ben@theportager.com
330-249-1338