Year two of the movement to rekindle the Portage County League is under way.
And while the continuous waxing and waning of the Covid-19 pandemic has left that movement mostly stuck in neutral since it began in early 2021, that doesn't mean the fire isn't there to restart the league, which disbanded following the 2004-05 school year after having been in existence since 1922.
To that end, the three-person committee leading the charge to form a new PCL, comprised of acting commissioner Gregg Isler and assistant commissioners Brittany Dye and Tom Nader, is patiently biding its time until it can finally hit the ground running with its vision.
"As a committee, we have presented our thoughts to a number of school administrators, and we have other meetings that we also plan to schedule to continue the conversation," Nader said this week. "The truth is, though, that our group has remained respectful to the schools, their time and their challenges as they navigate through a variety of pandemic surges.
"While we anticipate the opportunity to keep the conversation alive with schools, we also want to be considerate that having lengthy discussions about athletic leagues are not as significant as the time schools are dedicating to monitoring health and safety protocols."
The committee's vision is simple: to bring back a league that at one time housed most of Portage County's high school athletic programs under one tent. At the moment, Portage County's 12 high schools are spread out among seven different league and divisional affiliations.
The result has been an increase in travel distance for road games among the county's athletic programs, a loss of natural geographic rivalries, and a general ripping of the cultural fabric that once helped shape Portage County's identity.
In this column last spring, Dye said: "There are a lot of moving pieces that brought about this movement. For me personally, I want to see communities filling stadiums and gyms again. I don't want kids riding the bus for hours on a school night. I want parents to be able to make it to their kids' events.
"This is not just about bringing back the PCL, it is about creating an excellent league that serves our kids and communities. If it doesn't work out, at least we can say we tried."
Whether it works out or not remains to be seen. Obviously there is much work to be done, but the committee has already fashioned a list of 11 schools to target for inclusion in a revived PCL: Crestwood, Field, Garfield, Mogadore, Lake Center Christian, Ravenna, Rootstown, Southeast, Springfield, Waterloo and Windham.
Former PCL members Streetsboro and Woodridge, due primarily to enrollment factors, aren't on the list, nor are Kent Roosevelt and Aurora, also because of large enrollments and the fact neither has any real ties to the PCL (Roosevelt was never in the league, and Aurora had not been a member of the PCL since 1968).
At the moment, league affiliations of Portage County's 12 high schools look like this: Aurora (Suburban League), Crestwood (Chagrin Valley Conference), Field (Metro Athletic Conference), Garfield (Mahoning Valley Athletic Conference), Kent Roosevelt (Suburban League), Mogadore (Portage Trail Conference), Ravenna (Metro Athletic Conference), Rootstown (Portage Trail Conference), Southeast (Portage Trail Conference), Streetsboro (Metro Athletic Conference), Waterloo (Mahoning Valley Athletic Conference), and Windham (Northeastern Athletic Conference), while longtime PCL member Woodridge plays in the Metro Athletic Conference.
That's a lot of leagues over a wide geographical area for a county of 12 schools.
But then again, there's a reason the old PCL broke apart in the first place, with its former members now dispersed far and wide — a point Isler addressed in this space last spring: "The potential roadblocks are different for each district. Those potential differences are why we are attempting to sit down and discuss the wants/needs of each district with an understanding of what is the required consensus of a league foundation."
Now, as a new year dawns, the effort to bring back a league that many around Portage County viewed as an old friend also begins anew. And the commissioners are anxious to get started.
"Our committee plans to meet in the coming weeks to continue to form our vision and discuss our future timeline," Nader said.
Stay tuned.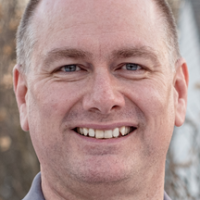 Tom Hardesty is a Portager sports columnist. He was formerly assistant sports editor at the Record-Courier and author of the book Glimpses of Heaven.