The Brimfield Police Department is asking voters to approve a 1.95-mill levy that would generate an additional $594,823 in funding per year and allow the department to hire at least two new officers, make equipment and vehicle upgrades, and provide ongoing training for employees.
If passed, homeowners would pay an additional $68 per $100,000 of valuation in property taxes per year.
The township already has three continuous (meaning permanent) levies in place that fund the police department: a 2.7-mill levy voters approved in 2006, a 2.9-mill levy passed in 2012, and a 2.9-mill levy approved in 2016.
These three existing levies bring in over $2.2 million for the police department and cost homeowners $250.47 per year per $100,000 of property valuation, according to documents from the Portage County Auditor's Office.
If the 1.95-mill levy is approved, those numbers will increase to $2.8 million and $318.72 per year, according to the auditor's records.
Brimfield's trustees have said the $68 amount could decrease if the tax base increases, because the levy cannot raise more money than it was intended to. If Brimfield adds more properties, each household would pay a little less toward the levy.
"People don't pay what they originally agreed to," said Nic Coia, chair of the township board of trustees. "That number is always changing because of the growth spurts we see here in Brimfield."
Unlike cities, Brimfield doesn't collect payroll taxes or receive sales tax, which means the township has to fund its police department through alternative means, like grants and levies. This makes it harder for the township to provide services residents expect.
"We're getting so many people from the cities. They're used to all these services, but we unfortunately are levy-based," Trustee Mike Kostensky told The Portager in June.
Language used to describe the levy on the Issue 15 website and elsewhere says the money generated by the levy "will maintain operational expenses going forward for a minimum of five years," but this too is a continuous levy and will not expire in five years.
"The language is put in that way because we want to maintain our operations for a minimum of five years," Brimfield Police Chief Roy Mosley said. "We may not need to address a levy for five and a half or six years, or as long as we can [draw] that out."
If voters pass Issue 15, the township would be able to add at least two additional patrol officers to its staff of 18 full-time officers, increasing minimum staffing during peak shifts from two officers to three.
The township needs the additional manpower to accommodate the increased call volume from a growing population and busy retail centers, Brimfield Police Captain Chris Adkins told The Portager in August.
"It's not just numbers of calls," he said. "It's the type of calls, and time spent on calls. When we have two people working, and they're both in the Cascades area, there's no one else patrolling the township."
Walmart, the anchor store at the Cascades of Brimfield, was responsible for nearly half of all theft reports in the township in 2019, Mosley said. The Cascades and the Market at Maplecrest across the street sometimes require multiple responses per day per shift, and nearly half the township's criminal complaints are generated from these retail centers.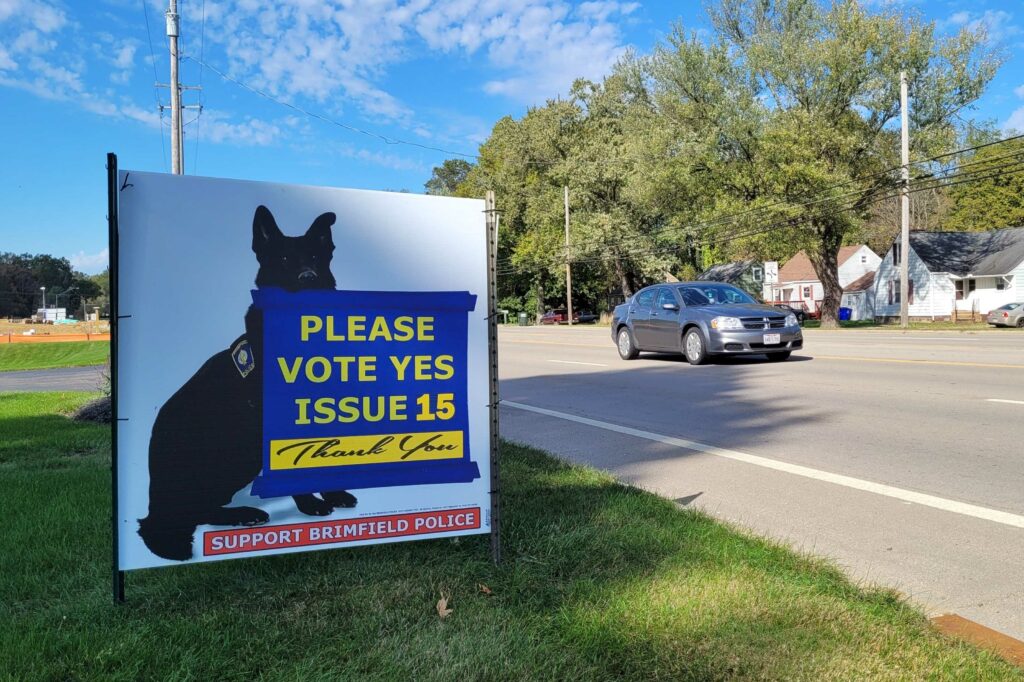 Coia said based on growth projections from the zoning department, the trustees estimate Brimfield has grown from 10,280 residents, as recorded by the 2010 census, to 15,000 residents today. (The trustees expect to receive the official census numbers in November.)
To get to the 15,000, the zoning department used a national average calculation to multiply new housing by "something like 2.75 members per household, and then that number is adjusted for apartments and things like that," he said.
Using the estimate of 15,000 residents, Coia said the residents-to-officer ratio is currently 833:1, which is higher than Ravenna's (478:1) and Tallmadge's (606:1). Adding two officers would lower the ratio to 750:1.
In addition to adding new officers, Mosley said the police department would put levy money toward:
Continuing its vehicle exchange program, which entails replacing a few cruisers annually to keep maintenance costs low,
Adding another vehicle to accommodate the new hires,
Upgrading body and dash cameras,
Providing training for the officers,
Dedicating an officer to the Portage County Drug Task Force (which had also been one of the goals of the 2016 levy), and
Purchasing battery-powered AED (automated electronic defibrillator) units and ballistics shields for each police cruiser.
Mosley began to consider acquiring ballistics shields after Brimfield officers defused a situation in which a man barricaded in a township hotel room claimed he had a gun. Officers from surrounding communities lending mutual aid provided ballistics shields in that instance.
"I don't want our officers to be in that situation again, so any opportunity we have to help keep them safer … I want to explore that," Mosley said in June.
Mosley couldn't say for certain what will happen if the levy doesn't pass.
"Is it a possibility we may be in a deficit in 2023? Yes, we might be," he said. "I don't really know the answer to that because we really need to see what we have as potential carryover in 2021 and into 2022."
He added, "I think at the time we ran that story [about the levy in June], our initial projections were showing there would be some type of a deficit. But I think we'll be more clear on that after the first of the year."
If the levy does not pass, he said, "we'd have to sit down and make some decisions with the Board of Trustees going forward."
This is how the levy will appear on the ballot:
15 Brimfield Township Additional Tax Levy
Issue 15: A majority affirmative vote is necessary for passage.
An additional tax for the benefit of Brimfield Township for the purpose of providing and maintaining motor vehicles, communications, other equipment, buildings, and sites for such buildings used directly in the operation of a police department, for the payment of salaries of permanent or part-time police, communications, or administrative personnel to operate the same, including the payment of any employer contributions required for such personnel under section 145.48 or 742.33 of the Revised Code, for the payment of the costs incurred by the township as a result of contracts made with other political subdivisions in order to obtain police protection, for the provision of ambulance or emergency medical services operated by a police department, or for the payment of other related costs at a rate not exceeding 1.95 mills for each one dollar of valuation, which amounts to 19.5 cents for each one hundred dollars of valuation, for a continuing period of time, commencing in 2021, first due in calendar year 2022.
Yes — for the measure No — against the measure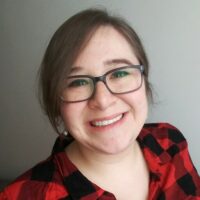 Lyndsey Brennan is a Portager general assignment reporter. She is completing her master's degree in journalism at Kent State and is an alumna of the Dow Jones News Fund internship program. Contact her at lyndsey@theportager.com.