There are some things I miss about working in the sports department of a daily newspaper:
Friendships. Camaraderie. And stopping everything we were doing — no matter how swamped we were or how close to deadline — to watch the Jack Link's Beef Jerky "Messin' with Sasquatch" commercials on the office television. Operations in the Record-Courier Sports Department came to a screeching halt every time they came on, regardless of how many times we had seen one.
Then there are things I don't miss quite as much: Being swamped just about every minute of every night. Those deadlines, many of them not even remotely bathed in reality. Monday Morning Quarterbacks, who didn't have to work in the pressure-cooker of those deadlines, questioning our split-second decisions from the night before.
And then there's Pigskin Picks, where the members of the sports staff went head-to-head against each other for 10 weeks every autumn picking the local high school football teams that we thought would win each Friday night.
I'm not sure whether I miss or don't miss them. Pigskin Picks were without a doubt the most popular part of the R-C sports section. Rarely did I walk into a football stadium to cover a game on a Friday night without someone asking me, "So who did you pick tonight?" Or, "So you don't think we're going to win tonight?" Or, "So you don't think we're any good?" What was meant as a friendly conversation piece could turn into an inquisition before the teams had finished their warm-ups.
So I've got Pigskin Picks in a gray box. They were fun to do, until they weren't. And pregame interrogation from fans was the easy part. People are passionate about their teams, and I always saw that as a good thing.
The in-house competition among those of us in the R-C Sports Department was another matter. Yes, it was all in good fun. No, there was never any money on the line (that I'm aware of). Yes, it added another layer of excitement to already-exciting Friday nights in the fall.
But most of us on the staff had played high school sports, so we were all competitive by nature. So beyond just having fun with Pigskin Picks, we wanted to win Pigskin Picks. No one got a trophy for winning, just bragging rights for a year — and that's all we needed. Winning was its own reward.
Outwardly, it was all smiles and laughter as the scores trickled in each Friday night. Inwardly, however, your stomach was in knots waiting for that one crucial score to come in. I could sit here and quote chapter and verse on Pigskin Picks games I "lost" because someone missed an extra point or fumbled at the goal line. Because of that razor-thin margin, while you couldn't win a Pigskin Picks title in Week 4, you certainly could be hopelessly out of the chase by then.
I know whereof I speak.
If you were lucky enough to still be in the championship hunt by Week 7 or 8, you began to pick based on who you thought your closest competition in the title race would pick. You could drive yourself nuts with a line of thinking that went, "I think this team will probably win, but if I take them and they lose, and so-and-so takes the other team and wins, then I'm three games behind with only two weeks to go. Should I just take who I think they're going to take so I don't lose any ground? But if I do it that way, then I can't make up any ground."
You get lost in the weeds of human psychology. In Week 1, it usually took me about 10 minutes to pick the winners. By Week 8, assuming I was still in the championship hunt, it could take an hour or more and have my head spinning by the time I was finished.
Exhibit "A": One year, the Pigskin Picks title had come down to a battle between me and our sports editor, Allen Moff. Allen liked the Oregon Ducks, so it was not uncommon to see an Oregon game on our Picks list. Late that season, he put the Oregon at Stanford game on the list. I was sure he would take Oregon since he was a fan. The Ducks must be on the list for a reason, I figured.
So I went to work analyzing the matchup. Stanford entered the game with a 4-2 record and was playing at home. Oregon was 3-3 and not playing in the friendly confines of its home, Autzen Stadium, which is traditionally where opponents' seasons go to die. Earlier in the season, Stanford had lost to No. 1 USC — which featured two of the greatest college football players of all time in QB Matt Leinart and tailback Reggie Bush — by just 31-28.
This is Duck soup, I thought. Allen is going to take Oregon, and Stanford is going to blow them out of the stadium. Realizing that Allen had inexplicably dropped such a golden opportunity into my lap, I circled Stanford on the list. And sure enough, Allen took Oregon.
I could almost taste my second straight Pigskin Picks title.
Final score: Oregon 16, Stanford 13.
No title for me.
For the record, Stanford lost the rest of its games and finished 4-7. So I wasn't the only one thrown for a loop by the Ducks.
That's just one example of what felt like hundreds of times I crunched the numbers and did all the analytics, yet it went for naught. I did manage to win five Pigskin Picks titles (1995, 2001, 2003, 2008 and 2011 for those scoring at home), but it's always the ones that got away that you remember the most.
I probably had that Stanford-Oregon result coming. A few years before, the title came down to the Monday Night Football game between the Tennessee Titans and Pittsburgh Steelers at Heinz Field. Record-Courier Sports Editor Keith Waesch had put that game on the schedule, and it was a winner-take-all for the Pigskin Picks title between Allen and me. Only I figured we would share the championship, because the Steelers entered the game with a 4-1 record while the Titans were 2-3, it was being played in Pittsburgh where the Steelers rarely lost, and it was being played on Monday Night Football which the Steelers seemed to own by divine right.
I took the Steelers, because nobody would take the Titans in that situation.
Nobody, it turned out, except Allen. He went with the Titans, who predictably were crushed by the Steelers 34-7, gift-wrapping the 2001 Pigskin Picks title for me. I asked Allen afterward, "Did you actually think Tennessee was going to win that game?"
He answered: "No, but there's no way I can pick the Steelers. You can have the title. I would rather lose picking the Titans than win picking the Steelers."
Not me. In the constantly shifting sands of Pigskin Picks allegiances, I was proudly rooting for the Black-and-Gold that late October night. And I would do it again if I could.
Who I thought would win, and who I wanted to win, were two different things. But only one thing mattered:
Winning the Pigskin Picks championship.
And that's why I'm not sure if I miss it. Sometimes you had to sell your football soul to win, and you didn't feel particularly good about it. But then again, it's been 22 years since that Steelers-Titans game and nothing has happened to me.
Yet.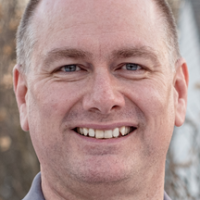 Tom Hardesty is a Portager sports columnist. He was formerly assistant sports editor at the Record-Courier and author of the book Glimpses of Heaven.