Twenty years ago, it would have been difficult to fathom things like the College Football Playoff, Name Image Likeness, the transfer portal, and the Big Ten and SEC devouring the Big 12 and Pac-12.
In 2002, it would have been unthinkable for East Coast schools Rutgers and Maryland to be members of the Big Ten — and absolute heresy for USC and UCLA to bring their West Coast glitz to the farms and fields of that staid Midwest conference. And Texas and Oklahoma joining the SEC was every bit as unlikely.
But that's where we are today — and we're only talking about the changes that have turned one sport, college football, upside down.
Anyone who would have successfully predicted any of the above 20 years ago either would have been extremely dialed in, a time traveler, or just damn lucky.
So, as we sit here today, what will the sports world look like in 2042? Let's take a peek into the future at 10 things we very well could see in 20 years:
1. The Power 5 college football conferences of the Big Ten, SEC, Pac-12, Big 12 and ACC (or what's left of the latter three leagues) will leave the NCAA and form their own organization/alliance. At the warp speed that changes are coming to the sport now, it wouldn't be a bit surprising if this happened within the next 10 years. The NCAA has outlived its usefulness for the Power 5 schools. After decades of punishing rules violators unevenly, blatantly favoring some conferences over others (looking at you, SEC), and refusing to budge on archaic rules and protocols, the NCAA has been overrun by the NIL and transfer hordes. It's over for the collegiate governing body, at least when it comes to the Power 5.

2. The Big Ten and SEC will top out at 18 teams. The Big Ten will have 16 teams after USC and UCLA join the conference in 2024, as will the SEC when Texas and Oklahoma come on board the following year. So who will the final two teams be for each conference? At this point, considering the Big Ten stretches from the Atlantic to the Pacific, that's really hard to say, but the guess here is Notre Dame and Pitt. ND insists that being an independent is its identity, a tradition. Well, we've all seen what tradition means in sports these days. Because of the future playoff structure (more on that coming up), the Fighting Irish will be forced to play in a conference. And considering the university sits in Big Ten country, that conference will be the Big Ten. Pitt is a no-brainer for the Big Ten considering its history with in-state rival Penn State and proximity to Ohio State. As for the SEC, Clemson and Miami make perfect sense. And it's possible a school could get the boot (Missouri? Vanderbilt? South Carolina?) to make room for Florida State.

3. The College Football Playoff will consist of 16 teams. Yes, the Sweet 16 everyone has been screaming for will happen. But if you have your heart set on watching teams from the Deep South swallow hard and cross the Mason-Dixon line for playoff games on the frozen tundra of Ohio Stadium, Michigan Stadium and Notre Dame Stadium in late December and January, forget it. The expanded CFP will still involve the bowls, nearly all of which are played either in warm-weather locations or indoors. The 16 teams will qualify based on how they finished in their respective conferences — which is why Notre Dame's beloved independent status will be a thing of the past.

4. The NFL will have a franchise in Europe, Mexico City or Asia — or all three. The NFL International Series that began in 2007 and features games in London and Mexico City has drawn very well. The smallest London crowd so far has been 60,087, while the largest was 85,870. The three games in Mexico City since 2016 have drawn between 76,000 and 77,000. Considering the NFL averaged 67,254 fans per game in 2021, the sport clearly is marketable overseas. London almost certainly will have an NFL team by 2042, another European city such as Berlin could also have a franchise, Mexico City certainly could, and an Asian city like Tokyo isn't out of the question.

5. Cleveland will have a retractable-roof stadium. It's going to happen. Reports surfaced earlier this year that the Browns want more than just major upgrades to 23-year-old FirstEnergy Stadium — they want a retractable-roof stadium built somewhere downtown off the lakefront. It seems like no one can build an NFL stadium anymore without putting some kind of roof on it and making it look more like a swanky hotel than a football field, and you have to believe that Browns owners Jimmy and Dee Haslam are just drooling over the prospect of having their very own shiny mega-stadium. Browns reps have denied the whole domed-stadium thing — which is how you know it's going to happen (like when Art Modell said he would never leave Cleveland). Oh, and guess who's going to pay for this palace?

6. The Olympics will no longer exist. They're kind of on life support now: Since 1960, every single Olympics has gone over budget by a staggering average of 172%. That's a higher overlay than road construction — and when you're soaring past road work in the Over Budget department, you know it's bad. The 2022 Beijing Winter Olympics drew the lowest U.S. TV ratings ever for the Games — eight million viewers less than the 2018 Winter Olympics, which was the previous record-holder for least-watched Games. By 2042, unless this trend can be rescued by streaming services, the Olympics are toast. And then there's the human factor: Will the next generation of athletes see the value of training like crazy for four years just to compete for a couple weeks? Don't be surprised if the Olympics go belly up in a couple decades, or at least are reduced to a shadow of themselves.

7. Las Vegas will get a Major League Baseball team. This comes with an asterisk. Las Vegas will get a Major League Baseball team IF the city hasn't run out of water and its inhabitants forced to flee the region. Las Vegas gets much of its water supply from Colorado River water, which is withdrawn from Lake Mead. That's very bad news for Vegas residents, since Lake Mead is drying up because of the worst drought in the Southwest in 12 centuries. The lake's water levels are their lowest since 1937, and it's now filled to just 27% capacity. The water level has been dropping for 22 years, with no end in sight. In fact, dead bodies are being discovered as the water recedes — five of them since May. Charming, right? Almost as charming as a major American city being returned to the desert sands from which it came if this calamity isn't reversed. But if it is, the MLB is coming to Vegas. Play ball!

8. Cleveland will get an NHL franchise. The city has had one before, the Cleveland Barons from 1976-78. Trouble was, most people in Northeast Ohio back then didn't know it: Average attendance in the 1976-77 season at the Richfield Coliseum was 6,194, which seemed awful until just 5,676 turned up per game the next season. The team merged into the Minnesota North Stars after the '77-78 season, and the NHL hasn't had a franchise in Cleveland since. But it's coming in the next 20 years. With the $185 million renovation of Rocket Mortgage FieldHouse that was completed in 2019, along with natural rivalries with the Pittsburgh Penguins and Columbus Blue Jackets, Cleveland is ripe for the NHL. It's at least worth a shot. I mean, it couldn't possibly turn out worse than the Barons disaster. Could it?

9. Kent State will knock off a major Power 5 football team. That day is coming. Not just any Power 5 team, but one of the big boys. The Mid-American Conference springs upsets like this from time to time, and one of these years the Golden Flashes will be the team to do it. In fact, they have three chances this year when they play at Washington, Oklahoma and Georgia. The Huskies would seem to be the most vulnerable, although the Sooners were rocked with coaching turmoil this summer and could be a little vulnerable themselves. Defending national champion Georgia? Probably not. But by 2042, the Flashes will have a signature win over a blueblood under their belt.

10. The Browns will be the only NFL team never to have played in a Super Bowl. I saved the best for last. This is more my pessimism as a defeated Cleveland fan than anything, but it's still a strong possibility. The Browns have done bupkis in the 23 years since returning to the NFL in 1999, so it's not a stretch to think they'll do bupkis in the ensuing 20 years, either. The Lions, Texans and Jaguars will beat them to the Super Bowl, leaving the Browns on the outside looking in. Of course, there's always a chance that the next two decades will produce a Browns vs. Lions Super Bowl, in which case an extinction-level asteroid will have Earth in its crosshairs. But if that's what it takes …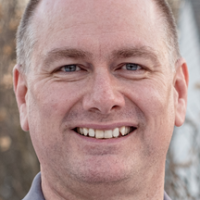 Tom Hardesty is a Portager sports columnist. He was formerly assistant sports editor at the Record-Courier and author of the book Glimpses of Heaven.