Portage County sports is in Tom Nader's DNA.
He played soccer, basketball and baseball at Rootstown High School, graduating in 2000. That fall, he began writing sports as a freelance correspondent for the Record-Courier while attending Kent State University, where he graduated in 2004 with a degree in Newspaper Journalism. A year later, he shed his freelance status and was hired as the R-C's high school sports beat writer, covering the county in that role before taking over as the paper's sports editor in 2007.
Even when he stepped down from that position after 11 years in 2018, Nader couldn't walk away from Portage County sports completely. In the ensuing four years, he stayed on at the R-C as a sports columnist and correspondent, keeping his finger on the pulse of the county that means so much to him.
"Each community in Portage County has embraced me since I started my career. Every single community," he said. "And that is something that I never lose sight of. I may have graduated from Rootstown, but there is not a community in the county that I don't feel like is home."
Now, however, after 22 years of building a loyal readership across the county, Tom Nader is no longer a part of the Record-Courier sports team.
Don't worry, though. He's staying "home."
Beginning Aug. 1, Nader will launch portagesports.com under the auspices of his new company called Portage Sports, a mainly digital platform where he will continue to do what he loves most: cover sports in Portage County.
"Twenty-two years ago, a door was opened for me to join a coverage team for Portage County high school sports. I have not stopped since," he said. "So taking on this project is something that has been building for more than two decades. I am fortunate to have built strong and genuine relationships with communities, coaches and administrators across the county that have supported me since day one as a rookie reporter. High school sports is a special part of Portage County, and I have always felt blessed to be part of it all. I have never taken anything for granted, and I plan to incorporate that same mindset moving into this new project. My goal is to spotlight the great communities, families and student-athletes in Portage County."
When it comes to his level of dedication to the project, Nader is all in: He said goodbye not only to his part-time position at the R-C but his regular job as well.
"Resigning from my full-time day job was not an easy decision," he said, "but I felt it was required for me to dedicate the appropriate amount of time to do this project right in order to present the daily coverage that Portage County deserves. I did not want to only give a percentage of myself to making this work. I wanted to give all of myself, and then some, so that the site is something people will enjoy daily."
The combination of the continued demise of newspapers across the country and a yearning to return to a more involved role covering sports planted the seeds for the project, he said.
"The idea weaved in and out of my mind at times," he said. "While I was very appreciative and committed to my part-time role and contributions to the Record-Courier, I also missed the daily coverage. There is not a specific date that I can point to, but I think that it is fair to say that the idea pushed to the forefront over the last year.
"I think we all have seen the steep decline of newspapers, so I do believe this is a model that future coverage will look like. I think the future still has a place for newspapers. Regardless, though, of how the stories are presented, I believe that there is an audience, readership and thirst for Portage County sports coverage."
And to that end, Nader has a clear vision for his site.
"The focus of the website will be on high school, middle school and youth sports throughout Portage County," he said. "The site will be updated daily and will include game stories, columns, features, spotlight series (think Athlete of the Week), and additional unique content will be introduced throughout the fall and winter seasons. For right now, I will be the only one building out the content until the company can build a foundation for itself. In time, a staff would be a consideration to help maximize our coverage opportunities for readers."
Nader also wants his site to be accessible to everyone, as opposed to many digital models employed by newspapers that lock content behind paywalls.
"The website will offer stories for free," he said. "There is a subscription model, with perks built in for those subscribers, that is offered but not required in order to read and view content. Advertising partners have stepped forward to support the project, and their support and encouragement has been amazing."
Nader also has some other goodies planned, including "approximately two to four premium print products each year," he said. "A podcast is something that will be explored in the future. The website will also introduce an apparel line that will present Portage County sports fans something beyond the typical 'spirit wear.' Anyone that is interested in learning more about the website, subscriptions (before launch), well wishes, or anything else is welcome to email me at [email protected]."
For Nader, running his own Portage County sports website is the logical next step in the progression of his career – a career that began long before he actually covered his first game.
"Sports has had a hold on me ever since I can remember," he said. "I was the kid that was always kicking, bouncing or throwing a ball somewhere. I was the kid that was putting on a hat and gloves to go out to shoot hoops on snow days. Or kicking a soccer ball in the living room and knocking over mom's fragile decorations — or outside against my dad's barn and breaking countless windows. As a kid, all I knew was that I liked sports and played sports. As I got older, maybe middle school or early high school, I started to realize that I was part of a county-wide world of sports. That the teams we played every year had so many of the same faces. After graduation, those same faces ended up at college with me and became friends. After college graduation, those same faces remained friends and became co-workers. My appreciation for that framework has strengthened every year since.
"There have been so many incredible friendships that I have created, and those friendships continue to grow every year. I know that when I go to cover a game, I am going to see familiar faces, friends and great families no matter where I go. That is special to me. That is what makes the job special."
Not head-to-head
Nader also addressed the fact that he will be covering the same geographical area as his former employer, the Record-Courier. But he doesn't see it as a competition.
"Being a competitor to the Record-Courier is not why I started this company, but I understand that we will be in the same sandbox," he said. "I started this company to create an opportunity for coverage of high school sports within a platform that I am very passionate about. I still have respect for my former colleagues at the Record-Courier, and I wish them the best. Talking to them about my new project and how it would end my time contributing with them was one of the hardest parts of this entire venture. What I will say is that I don't plan to wake up every morning trying to fight for stories with the Record-Courier. I want to write the stories that people want to read. There will be times that we overlap, but this is not my attempt to try to out-do them."
Portage Sports' mission statement
The mission statement for Nader's company reads as follows:
Welcome to Portage Sports!

We are excited to be a new local source for all things Portage County and all things sports. Our mission is to not simply write articles for you to read, but, instead, craft stories that weave the fabric of your communities.

Sometimes people say, 'It's only sports.'

It is our belief that sports are only sports if that is all you allow them to be. Our coverage is built on the understanding that sports are a powerful tool to developing the next generation of smart leaders in our communities. A student-athlete is held accountable, learns to communicate, learns to compromise, listen and lead. They discover the rewards of hard work and realize how to handle heartbreak.

Sports have the power to naturally bond people inside their own community, while also developing a relationship between the people in neighboring communities.

We look forward to earning your trust with our coverage and building strong connections throughout the county by making a difference with our stories and actions.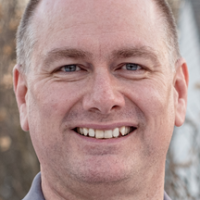 Tom Hardesty is a Portager sports columnist. He was formerly assistant sports editor at the Record-Courier and author of the book Glimpses of Heaven.