The Randolph Suffield Atwater Food Shelf has served residents of Atwater, Randolph and Suffield townships since the mid-1970s, but never more efficiently than since opening its new location earlier this year at 2697 Waterloo Road in Randolph.
They broke ground on the new building in April 2021, and the shelf moved operations from the old 19th century St. Joseph Parish structure in Randolph to the new facility in February of this year.
Shelf co-directors Joan Trautman and Diane Jones are members of St. Joseph Church, which has helped to run the food shelf since it began operations in 1970, when Ruth Kloaka and Margot Saal started it. A third director, Gary Harrison, took the reigns of the food shelf about 20 years ago from Dan Kolasky and reinvigorated the organization with fresh funding and a steady pipeline of supplies from the Akron-Canton Regional Foodbank.
Kloaka and Saal "worked out of their basement, just with Suffield and St. Joe people," Trautman said. "It was just kind of local."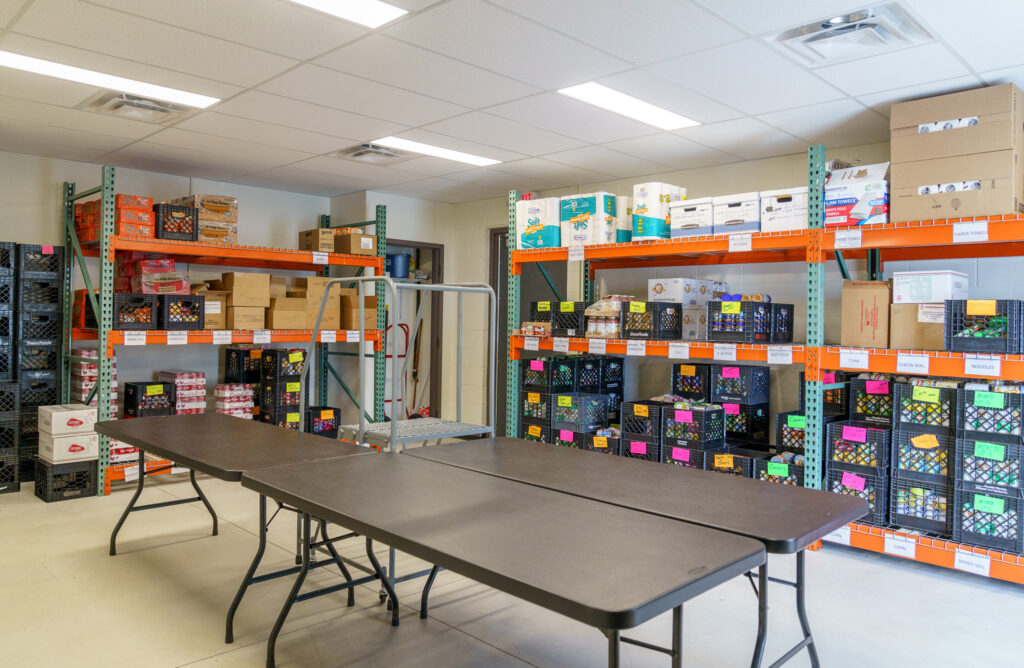 The shelf has come a long way since those early days.
The new building houses the shelf and its industrial refrigerators for meat, eggs, milk and cheese, as well as a stock room full of reserve food. Visitors can pick what they want from a list of needs, broken into categories. Canned goods, snacks, bread, and hygiene and cleaning supplies are available.
"This building has just been a blessing for us," Jones said.
Until the opening of the new location in February, Trautman and Jones had a more difficult time running the shelf consistently. Because they used the premises of St. Joseph elementary school, they were forced to wait until school hours ended, meaning 6 p.m. starts on weeknights.
"We got tangled up with the playground," Jones said. "In the wintertime, at 5 o'clock it's pitch dark. You've got people coming, snow, so it was just an ugly situation."
The two ventured down the road looking for another facility before settling on the plot of land at the corner of Waterloo Road and Schroeder Road. Luckily for them, the church community was already so strong that most of their materials needed for construction were donated, along with the labor to complete the project.
"The only thing we're paying for here is the electric," Trautman said. "We've saved a ton of money with the help of our people and our community."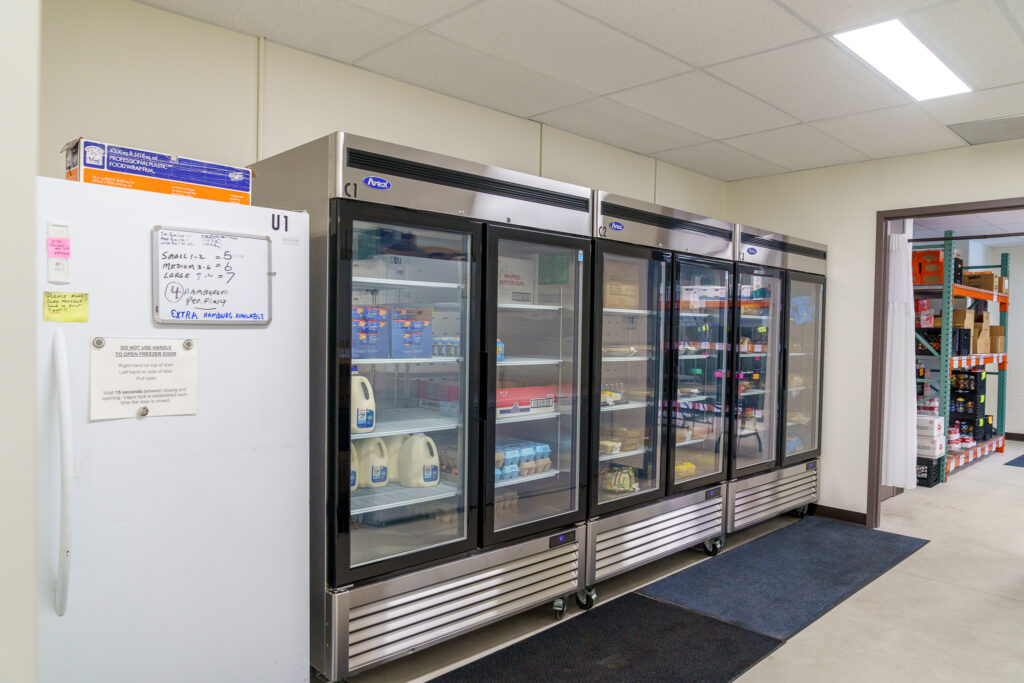 The shelf's increased activity comes at a time when many Americans are facing food shortages and higher prices at the grocery store. However, the directors routinely pick up food donations of more than 2,100 pounds at a time. Donations from its church members and local school food drives have caused safe havens like the shelf to take on a heightened sense of responsibility.
"It's just very rewarding to know that you're helping these people," Jones added. "Especially when they can't thank you enough. We have clients who will take one box of cereal and then turn around and go, 'Thank you very much.' I mean, [they are] so thankful."
People must be residents of either Atwater, Suffield or Randolph to be served. They make an appointment by calling 2-1-1 and connecting with United Way, a non-profit partner. The shelf serves everyone individually, fostering a unique and customized experience for each resident. It also allows the shelf to connect with everyone it serves.
"Some people just pour their hearts out," Jones said. "Some people just go out of here crying that we gave them what we did, you know. That's a personal thing."
The shelf serves about four families a day and around 80 families per month.
While other shelves in the area, such as the Center of Hope food bank in Ravenna, do drive-by serving, Jones and Trautman allow residents to choose what they want to take for their families. Portions are determined by family size using a specially made chart, which breaks down how much meat, dairy, canned goods, bread and even dessert a resident should have.
However, during the COVID-19 pandemic, the food shelf did stay open for drive-by serving. To reduce contact, it put together bags for customers beforehand.
"We never did close during COVID. We were open the whole time," Trautman said. "We had volunteers that were willing to work."
Jones estimates that they have about 75 volunteers currently lending a hand to serve their community. Most of them originated from St. Joseph Parish, where most of its members know each other by first name, according to Jones.
"The same people kind of come," she said. "We have at least two different volunteers with us every day, and we have a lot of them. They only have to work one day a month because we have so many volunteers."
Things aren't perfect for the shelf. Just recently, it was forced to throw out 99 jars of Jif peanut butter after the J.M. Smucker Company issued a recall of the product due to salmonella contamination. Several renovations are still needed to complete the stock room. However, its directors say the shelf is as stable as ever in a time when people are economically stressed.
The shelf accepts donations of food and money; monetary donations are tax deductible. It serves residents by appointment on Tuesday, Wednesday and Thursday starting at 3 p.m. On Monday and Friday, the shelf begins serving at 4:30 p.m.
Mason Lawlor is a freelance journalist based in Kent. He is a Kent State journalism and business graduate and has worked for WKSU and KentWired.