Crestwood Local School District administrators canceled in-person classes Tuesday for students in grades 7-12, after a quarter of the student body is in quarantine because they were exposed to confirmed coronavirus cases.
In an email to parents this morning, Crestwood Superintendent David Toth said 7th-12th graders will report virtually using Google classroom, and intermediate and primary school students will remain in person.
"We've been in school for 10 days, and we have 190 kids in quarantine, plus the 18 that are already diagnosed," Toth told The Portager. "We've got kids coming and going, and it's been challenging to track who's going to be in school and who is in quarantine. So we just need a reprieve right now."
Teachers will use the virtual day to catch students up on lessons and late work while maintenance and custodial staff deep clean and air out the building, he said.
The virtual day will also allow office staff and administrators to catch up on housekeeping such as tracking absences, submitting information to the Portage County Health District and notifying parents whose children have been in close contact with a student who tested positive.
While Monday's email indicated students would only remain home on Tuesday, Toth could not say for certain if the district would extend virtual learning.
"I don't want to say yes or no — it depends on how many cases we end up getting and how many are in quarantine," he said. "Obviously, if you get a huge percentage of your student body that's out, moving [on to] new instruction with the other kids in the building is not really fruitful. It's the kind of thing you make a judgment on, and that's what we did for tomorrow."
Guidelines from the Ohio Department of Health stipulate that students who are vaccinated or were masked do not have to quarantine if they're exposed unless they become symptomatic.
If a student is unmasked and unvaccinated, they can either quarantine for 10 days or quarantine for seven days and show proof of a negative test taken on or after day five.
Crestwood is among the Portage County districts that have defied expert health advice to require masks inside classrooms.
The district will hold its regularly scheduled board of education meeting at 7 p.m. Tuesday at the primary school. Toth said implementing a mask mandate isn't on the agenda.
Families can track the number of positive cases and students in quarantine using the Crestwood Covid dashboard, which Toth said he tries to update every two hours.
Parents can bring their children to be vaccinated at the following times and locations:
Every Wednesday from 8 a.m. to noon at the Portage County Health District in Ravenna, 705 Oakwood St., 2nd floor.
Every third Wednesday from 3-5 p.m. at the Kent City Health Department, located at the Kent Central Gateway/PARTA building, 201 E. Erie St., 2nd floor.
Appointments are required and can be arranged by calling the county health district at 330-296-9919 ext. 135. The Covid-19 vaccine can be administered at the same time with other back-to-school vaccines for those within the 12-18 age range.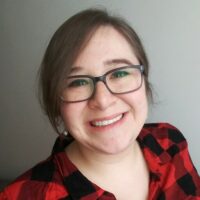 Lyndsey Brennan is a Portager general assignment reporter. She is completing her master's degree in journalism at Kent State and is an alumna of the Dow Jones News Fund internship program. Contact her at lyndsey@theportager.com.