On Wednesday, 32 Windham High School students filed into the gym during 5th period for the first meeting of the Windham High School NAACP High School Chapter.
This is the first NAACP chapter for students in Portage County formed in recent decades, Portage County NAACP President Geraldine Hayes-Nelson said. If all 32 students complete membership applications, one-fifth of Windham High School's student body will be part of the NAACP.
Portage County NAACP leaders explained that students who join will carry on the mission of a multiracial group of civil rights activists who almost 100 years ago "came together for the betterment of the people of color, to work against racism."
"We are a continuation of that today, and we're going to keep that good work going forward," said Portage NAACP member Rhonda Richardson, who spoke at the inaugural meeting Wednesday.
The possibilities of what the group could do are endless, Hayes-Nelson said. They could, for instance, help register voters, teach younger kids about civil rights leaders and attend school board and village council meetings to learn how communities are structured and operate, she said.
She and Windham student Za'Nya Henderson, who was appointed president of the group, mentioned they would also like to teach students about elements of Black culture, like how they wear their hair. (Black people sometimes experience discrimination at school or in the workplace due to their hair, though the NAACP is pushing for legislation that would put an end to that.)
Whatever issues the group plans to address, it will ultimately be student-led, Hayes-Nelson said. 
"We need your voice. We need to hear from our youth. You are the solution. You guys are future leaders," Hayes-Nelson told the students.
The idea to form the NAACP high school group came in the wake of the 2020 presidential election, said the students who administrators appointed to lead the Windham chapter.
Henderson and vice president Julia Jones, both juniors, and secretary Mikiylen Jones, a senior, said following the election, they saw and heard people in neighboring communities making racist comments online and in person.
When the students got together over Zoom to discuss the comments (they were still learning remotely at the time because of the pandemic), someone suggested forming a chapter of the NAACP.
Mikiylen Jones and another student contacted Hayes-Nelson — whom they'd met at a school assembly where she shared her life story — with their idea, and Hayes-Nelson got the ball rolling.
Windham social studies teacher Stephanie Smith was already connected with Hayes-Nelson, who she met at a diversity training session Hayes-Nelson conducted for teachers, and she volunteered to advise the group.
Smith knew she wanted to get involved after creating a video with a group of students of color during Black History Month, in which they shared what they wanted teachers to know about their experiences with racism.
"That was a teaching moment for me too, because I didn't know" about some of their struggles, said Smith. "And then, the thing was, 'How do we communicate to the students that we can do a better job of thinking of others?'"
"I feel like people believe that everything POC, LGBTQ+ people or women are dealing with is political. But that's not political — that's someone's life," Henderson said. "Just because you don't [experience] it doesn't mean someone else doesn't."
"People don't know; they just assume they know — so I feel they need to be educated," she said.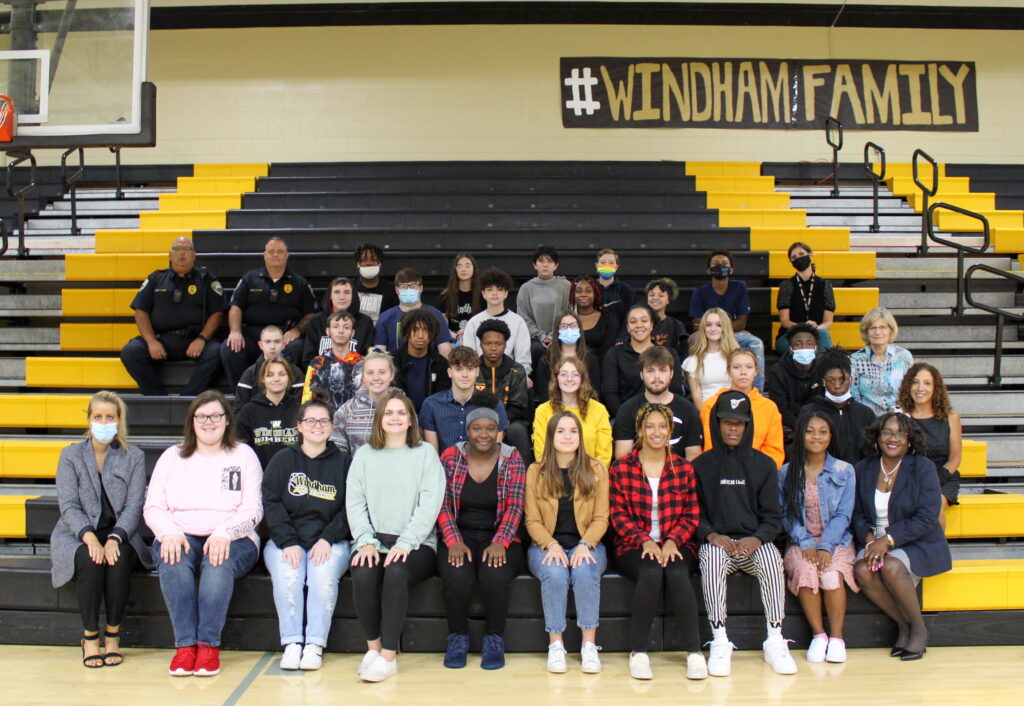 The student leaders said seeing their classmates show up for the NAACP meeting made them feel hopeful. "It felt good to see everyone there, because they're wanting to learn," said Julia Jones.
Students will have the opportunity to officially sign up to become NAACP members in the coming weeks. The chapter will be chartered under the adult Portage County group until they have at least 25 registered members.
Henderson said she'd like to work with other schools to plan social events, and Mikiylen Jones said he'd like to bring the community together through activities that will help students learn about others who are different.
Portage County NAACP member Sharlene Ramos Chesnes said the goal is "that students feel comfortable being together and sharing who they are, because that's how they'll learn about each other. And through that, you're going to get a community that works together."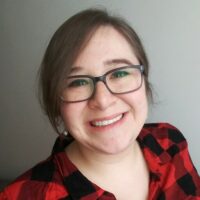 Lyndsey Brennan is a Portager general assignment reporter. She is completing her master's degree in journalism at Kent State and is an alumna of the Dow Jones News Fund internship program. Contact her at [email protected].