On Friday, I announced we are considering starting newsletters in nearby cities and asked for your input on which ones. A portion of our readers live just outside of Portage County, and we received useful feedback from them.
But there was also some confusion, which made me realize I haven't done a good job explaining the current status and future plans of The Portager.
So I want to bring you all up to speed on my latest thinking about our project, which is entirely informed by what I hear from you in your comments and through various surveys we send out periodically.
That's not just lip service, by the way. I take my instructions from you because almost 80% of our revenue comes from your subscription payments. This makes us different from traditional newspapers, which are funded mostly by ads.
But advertisers can't read, vote, raise children, fall in love, meet you for drinks or worship on Sundays.
Only people can build the life of Portage County, and I created this publication to give us a forum to do that more effectively by sharing ideas and actions. The Portager creates spaces for cultural creation closer to where we actually live, rather than in New York or San Francisco.
I never want businesses (or investors for that matter) to influence our editorial decisions. And I want to be accountable only to you: If The Portager isn't delivering value to you, you can always cancel your subscription. The Portager exists at your discretion.
So in this publisher's note, I'm going to go in-depth about where we stand and where I suggest we're going. I'll also answer specific questions readers have asked us, such as, "How can you even consider starting in a Summit County town when you are still building coverage for Portage County?" I love this question because the answer reveals a lot about the economics of local journalism in an interesting county like ours.
A snapshot of The Portager
First, I want to give you a picture of how far we've come. I started thinking about The Portager in October 2019 and officially launched in March 2020 with our first newsletter going out to fewer than 300 people. We didn't even have a website back then.
Bit by bit, word about us spread on social media. Newsletter signups grew, particularly after each time we published a new investigation. One of our first big stories was about how Rootstown school officials overruled their football coach, who had punished a student for using racial slurs against teammates. People started to realize they'd better sign up for The Portager if they wanted to know what was going on in Portage County.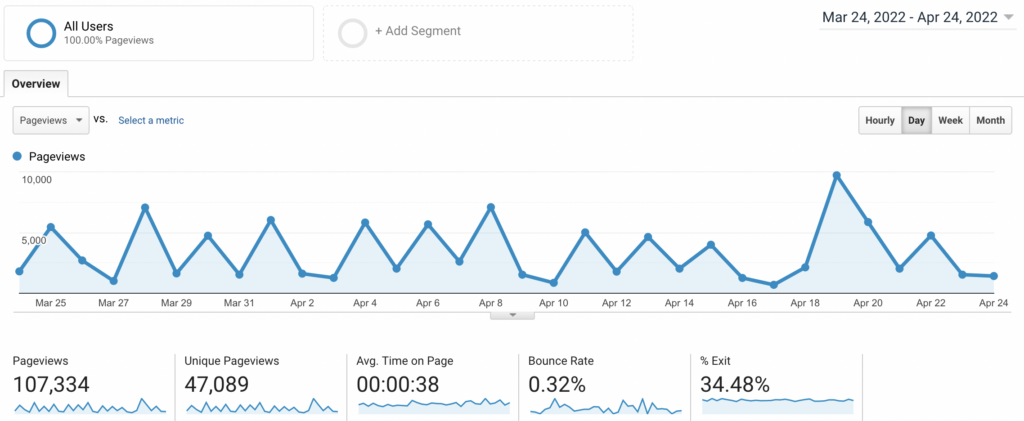 Today, we have nearly 6,000 newsletter subscribers, and theportager.com gets over 100,000 clicks per month. Over 600 of our readers pay for their subscriptions, which is technically optional and offers a few perks, including the opportunity to give one free ad per year to the local business or charity of your choice and discounts in the Portager Shop.
We also livestream multiple public meetings per month on our Facebook page, which has over 6,500 followers. We believe it's important to improve local government transparency, and we plan to expand these livestreams.
Future product roadmap
Starting around last summer, growth started to slow down. This is normal. For new businesses, there's often a period of rapid growth when well-connected and adventurous "early adopters" fall in love with a new product and tell their friends about it.
The next phase of growth is much slower and more expensive for startups. Reaching mainstream users requires adjusting the product to address a much broader set of needs and using new marketing methods to reach people.
For example, we have focused a lot on giving you information about local events, city and county government coverage, and news about businesses, universities and nonprofits. But not everyone cares about these things. Some people are only interested in very specific information from their local paper, like their kids' school, crime stories or job listings.
After two years, we have reached this adolescent period, and we have to think of new ways to increase revenue and cover more of what's happening in Portage County. To be clear, growth has slowed, not stopped. But I am anxious to grow faster in order to serve all the people in Suffield, Deerfield, Rootstown, Hiram and elsewhere who write to me asking for more coverage.
Below are some of the products that are currently in development or planned for development. I've listed them in order of priority.
Documenters
Every time we've surveyed you about what you want us to cover, "local government" always tops the list. You want more government coverage in more parts of Portage County.
Luckily, there's an existing model to do this developed by a nonprofit in Chicago, called Documenters. There is already a working Documenters program in Cleveland, and The Portager has been selected to expand this model into rural areas.
We will be paying people to attend public meetings and document what happens. This way, you can stay informed about what your elected officials are doing, and our journalists will be able to use the Documenters' notes to look for story ideas.
This project is our highest priority. We are currently working with the organization to develop a training program.
But we urgently need sustainable funding for this program. If you are a nonprofit focused on civic engagement or a community-first small business, please contact me to discuss the benefits of providing ongoing grants and sponsorships for this program.
northeastohiojobs.com
We are developing a new locally owned and community focused job board to serve our area. It's like Indeed, but local.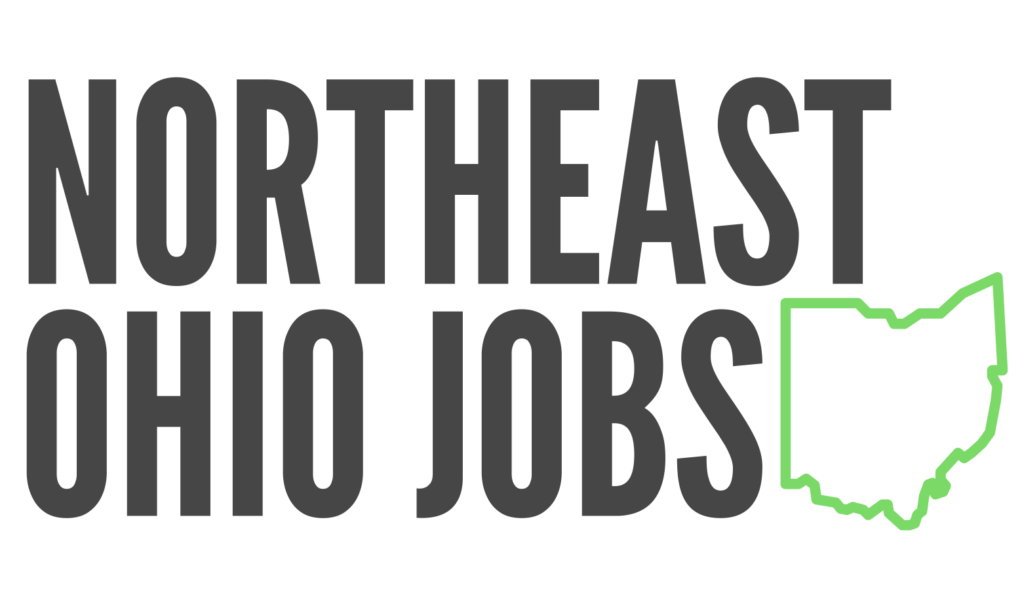 Through my research, I have heard from both employers and candidates that there is a lack of respect on both sides, with candidates ghosting and employers never responding to applications. This is not acceptable, and Northeast Ohio Jobs will be focused on creating a more positive, local experience than overpriced national job boards.
In other words, another iteration of The Portager ethos.
We chose the name "Northeast Ohio Jobs" because many people live and work in different counties. Jobs in Summit, Stark, Trumbull, Geauga and elsewhere are relevant to Portagers.
We are approaching the final web development stages before launching a beta version of the site, which will be free for job seekers and free to employers during the beta period.
Portager Events
Many of you have requested an events calendar in The Portager, and we're getting close to launching one. You will be able to publish events on our calendar for free. You will also be able to "boost" the post at the top of the Portager newsletter for a fee. This is a relatively simple thing to build, but we hit a small development snag and haven't had bandwidth to resolve it. I'm hoping we can launch this soon.
City-focused newsletters
We are considering launching new newsletters, modeled on the success of The Portager, in nearby communities that have become news deserts. After an initial investment, these publications will be self-sustaining and will be produced outside of the Portager "newsroom." In other words, these will not steal resources from Portage County coverage.
On the contrary, revenue from urban areas is essential to fund coverage of rural areas. For this reason, some of the comments expressing concern about this expansion are misplaced. I'll explain this further below.
The shortlist includes Cuyahoga Falls, Stow, Alliance, Hudson and Tallmadge. You can share your opinion here:
Where should we cover next?
Every community deserves the kind of local news we're delivering in Portage County. Help us decide where to launch our next newsletter.
Tallmadge – Cuyahoga Falls – Stow – Hudson – Other
Update: Stow won. We're building our waiting list for a new publication covering Stow, Munroe Falls and Silver lake. Sign up here:
Print editions
This could mean a weekly or monthly "magazine" or one-off special editions. We will probably deliver print editions directly to the homes of paying subscribers as an extra perk. We're not ready to start working on this project yet, but it's something I think we should do eventually.
Financial strategy
In 2021, we brought in $126,000 in total revenue, which is really great and significantly more than I dreamed of when I started this project.
Almost 7% of that gets eaten immediately by payment processing fees. Most of the rest is used to pay people. We work exclusively with freelancers at the moment, but I would like to hire full-time employees someday soon.
To hire just two full-time reporters and a sales rep, we would need to more than double our revenue. This will not happen quickly, and it will not happen without clever marketing and the development of new products.
As I have always said, full coverage of every corner of Portage County is my top priority. But the reality is that most of our revenue comes from subscribers and businesses in cities. About 70% of our paying subscribers live in Kent, Ravenna, Aurora and Streetsboro. We have more paying subscribers in Stow than we have in Suffield, Diamond and Deerfield combined.
You might argue that we would have more subscribers in the townships if we covered them more. This is true, but it ignores the fact that townships have a smaller pool of potential subscribers but it costs the same amount of money to hire a journalist covering Kent or Ravenna as it does to hire one covering Randolph or Nelson.
All this is to say that our plans to grow into more urban areas can only be a positive thing for rural ones.
Responding to your comments
At the risk of being redundant, I want to answer some of your questions specifically.
What are you actually asking here? To expand The Portager? No, because Tallmadge is Summit County and we still have LOTS more things The Portager can cover — i.e., again, Suffield!
We will not be expanding The Portager outside of Portage County. Rather, we would be launching new newsletters and websites serving other communities, such as Tallmadge perhaps. These new publications would not divert resources from The Portager except for initial startup costs. Also, because of your feedback, we are going to be livestreaming every Suffield trustees meeting on our Facebook page.
Does it mean you are going to ask other people to do a startup in these communities you mention?
The new publications would be owned by the LLC that operates The Portager, but we will hire freelancers to write the coverage.
Do they already have or have had their own community paper?
Most of these communities already have a newspaper serving them, including weeklies owned by Gannett (which also owns the Record-Courier). I believe we can meaningfully supplement their current coverage.
How can you even consider starting in a Summit County town when you are still building coverage for Portage County? If I get a choice, I want you to stay focused here in our county.
I totally get the sentiment. But as I explained, it's important to try new things to grow revenue. The more quickly we do this, the faster we can build our Portage County coverage. I am not losing focus on our core offering.
Streetsboro, even though you cover it now very well, because there is no local newspaper here since the Gateway News closed.
This reader is requesting a newsletter focused on Streetsboro. It's a great idea but probably not something we'll do. For one thing, part of what makes The Portager great is that people around the county can learn about what's happening elsewhere. I believe it's important to build a sense of countywide community, and it's working.
Thanks for reading
Sorry this was so long, but I felt it was important to give you the full background. I would love to hear what you think about all this. Please leave your questions and ideas in the comments below and I'll be sure to respond to you and keep the conversation going.
I'm really proud to be from a county that cares so much about having a strong local news source. The amount of money we raised last year is proof. Now it's on me to get us to the next level so we can fulfill our mission, pay great salaries to our future staff and show others across the country that local news isn't dying. It's reinventing itself under local ownership.
Thank you for being a part of this important journey.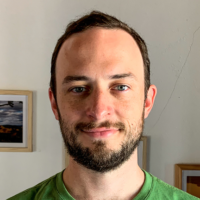 Ben Wolford is the editor and publisher of The Portager.
ben@theportager.com
330-249-1338