University Hospitals is restricting the number of visitors patients can receive but has yet to issue a Covid vaccine requirement for hospital staff, saying they are "awaiting specific federal requirements."
In June, UH Portage President Bill Benoit said about 70% of UH Portage employees were fully vaccinated. Hospital spokesperson Carly Belsterling did not answer a question about whether that number has improved in recent months.
Earlier this month, President Joe Biden announced plans for a widespread vaccine mandate for federal and even many private-sector employees. Businesses affected by the expected mandate include federal agencies, hospitals that receive funding from medicare or medicaid, and private businesses with over 100 employees.
While Summa Health and MetroHealth announced vaccine mandates before the president's Sept. 9 speech, Cleveland Clinic and UH released statements the next day saying they would wait for further guidance. Neither hospital system has released an update since.
"We believe that getting vaccinated is one of the most important ways people can protect themselves, the people they care about, and their communities from Covid-19 because Covid-19 vaccines prevent severe illness, hospitalization and death," Belsterling said in a statement in response to a Portager question. "We are awaiting specific federal requirements regarding employee vaccines. We are fortunate to have such extraordinary caregivers caring for patients during this extraordinary time. Their health and safety, as well as that of our patients, is of paramount importance."
In response to the recent spike in Covid cases, UH implemented a new visitor policy on Tuesday, limiting patients to one visitor per day. Pediatric patients and Labor/Delivery patients are allowed two designated visitors. Previously, any number of visitors were allowed, but one at a time.
The policy change is intended to limit potential exposure to and spread of the virus, the hospital said in a press release.
"Implementing a visitor policy is a thoughtful balancing act between the art of compassion and the science of health," the release said. "Our visitor policy seeks to provide a healing environment that is safe for everyone."
Ten people in Portage County have died from Covid-19 in September so far.
Editor Ben Wolford contributed reporting.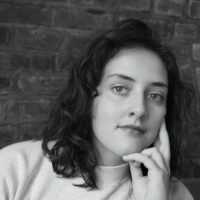 Natalie Wolford is managing editor at The Portager. A native of Randolph, she studied film in New York City and is producing a feature-length documentary about her aunt, a small-town journalist.