The Portage County Sheriff's Office arrested and charged a juvenile driver with failure to comply, theft of a motor vehicle and driving without an operator's license. One passenger, a minor, was charged with marijuana possession and released, and a second juvenile passenger was also released.
According to a statement posted on the sheriff's office Facebook page, the officers attempted a traffic stop for a window tint violation when the driver failed to pull over and engaged the officers in a brief pursuit in Ravenna. The car eventually stopped after driving through a yard on Lake Rockwell Road.
Below is the full statement from the Portage County Sheriff's Office posted at 3 p.m. Thursday:
On February 23, 2022 the Portage County Sheriff's Office PACE units attempted to make a traffic stop on Cleveland Road in Ravenna Township for a window tint violation. After the driver failed to stop, deputies engaged in a pursuit while simultaneously learning that the license plate returned to a stolen vehicle out of the City of Cleveland. Deputies from the Patrol Division and investigators from the Detective Bureau responded to assist in the pursuit effort. The pursuit ended when the vehicle drove through a front yard on Lake Rockwell Road near State Route 14. The driver then returned to the roadway and wrecked the vehicle. Deputies apprehended the female juvenile driver and two female juvenile occupants. The driver was arrested and charged with Failure to Comply, Theft of a Motor Vehicle, and No Operators License. One juvenile was charged with Possession of Marijuana and released. The third juvenile was also released. No injuries were sustained and the juveniles were apprehended safely.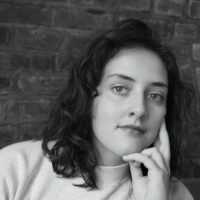 Natalie Wolford is managing editor at The Portager. A native of Randolph, she studied film in New York City and is producing a feature-length documentary about her aunt, a small-town journalist.