Most of the Covid-19 "new normals" will be tossed onto the trash heap of history when the pandemic is finally behind us.
Some, though, will remain, as adjustments to living with the virus have actually proven more efficient than the way things were done before. Zoom meetings are likely here to stay, for example. An increased focus on cleanliness in restaurants and on airliners was a good idea decades ago. Working remotely from home has in some ways increased employee morale — and companies' profit margins.
So there have been silver linings amidst the gloom and uncertainty of the past 14 months.
And last fall, the OHSAA stumbled onto its own new normal that, as of last month, has officially become, well, normal: A doubling of the number of teams that will qualify for the football state playoffs beginning in 2022.
Because of the Covid-shortened 2020 high school football season that saw the OHSAA limit the regular season to just six games, all 709 teams in the state were allowed to play in the postseason if they so chose.
Having already announced in May 2020 that the football playoffs would expand from eight teams per region qualifying for the playoffs, the format since 1999, to 12 beginning in 2021, the OHSAA took a hard look at its Covid-induced 2020 postseason where everyone made the playoffs regardless of record or regional standing and decided there was a lot to like.
"Last fall we received overwhelmingly positive feedback when we allowed every team to enter the football playoffs due to the shortened season because of Covid-19," OHSAA Executive Director Doug Ute said in a statement on the organization's website. "We know there are some who want to keep the football postseason to a smaller number of schools, but the postseason tournament gives such a positive experience for our student-athletes, the schools and their communities that we felt strongly about giving that opportunity to more schools to make the playoffs. And football remains the OHSAA sport in which not every team automatically qualifies for the postseason."
Beginning in 2022, the number of teams qualifying for the football playoffs will increase from 224 prior to Covid-19 to 448 across the seven divisions.
Which begs the obvious question: Will this water down the postseason field?
"Not really," longtime Mogadore coach Matt Adorni said. "Maybe it waters down the achievement of making the playoff, but it does not water down the entire field. The cream will still rise to the top.
"I supported the move to 16. I hope that it encourages teams to take a few more risks regarding their schedules and possibly helps increase participation. Sixty-four teams per division is the equivalent to district-level competition in other sports, and I think that is as far as it needs to go."
Naturally, a doubling of the playoff field brings with it the potential for unintended consequences: 1 vs. 16 seed matchups, for example, are likely to be ugly, even with a running clock. Coaches of a 1 seed in these games will be sweating out the possibility of injuries to key players in a contest that could well be decided by the second quarter.
Then there is the factor of adding another round to the playoffs, from five to six, meaning the high school football season in Ohio will be the length of the NFL's regular season: 16 games. This increase actually takes place this coming season with 12 teams qualifying per region, except the top four teams in each region will receive a first-round bye.
In 2022, however, there are no byes. Teams that reach the state championship game will play a six-round playoff. One more game, of course, means one more chance of getting players injured. And in this era of heightened sensitivity to player safety, it almost seems counterintuitive to add games to the playoff format. Still, Adorni, who leads a tradition-rich Wildcat program with 34 playoff appearances, 17 regional championships and three state championships to its credit, says the bump to 16 teams likely will not be as drastic as some fear.
In fact, it may be barely noticeable from the status quo.
"Teams can choose to opt out, and we have blowouts all season long and in the title games," he said. "Texas has played 16 games for years and they even have spring football. Years ago we had more weeks of summer practice, three padded scrimmages, etc. You always need to be lucky with injuries regardless of the total number of games.
"Injuries are always a major concern, especially at small schools. We have always pulled our starters early and will continue to do so if fortunate enough to have big leads."
The 2021 postseason will feature the one-year-only format of a first-round bye for the top four teams in each region. Historically, Mogadore finishes in the top four of its region, which this season would mean a bye for the Wildcats before starting playoff action in the second round.
"We have had years where we would have loved a bye," Adorni said, "but others where you wanted to just keep momentum. I would probably lean towards no byes."
The new format will also see higher-seeded teams hosting first and second round games before the OHSAA determines neutral sites for the ensuing rounds. Previously, higher seeds hosted just the first round. In the end, the OHSAA's decision to let everyone in the playoffs last year, seemingly borne of desperation then, has led to a permanent reshaping of the postseason — like it or not. "It was the right decision at the time," Adorni said. "I think kids are far tougher than we often give them credit for. Let them enjoy this small window of time to play a sport that a huge majority will not play beyond high school."
---
The recent flurry of activity regarding announcements by Ohio Governor Mike DeWine and the CDC on the relaxation of mask protocols has created confusion in our state (and beyond). It first sounded like everyone could take the mask off; then it was specified that only people who have been vaccinated could lose the face covering.
Either way, the OHSAA is sticking to its guns regarding all Covid-19 mandates through the end of the spring sports season, which is now well into postseason competition.
"Spring sports teams are still following OHSAA protocols, which means coaches and athletes not participating should be wearing masks," Rootstown athletic director and baseball head coach Keith Waesch said. "I will be honest and tell you that I have seen fewer and fewer athletes and coaches wearing masks since the governor made the announcement about lifting the mask order on June 2."
Which is in direct violation of the high school governing body's Covid-19 directives.
"It's not up to the individual schools. We are supposed to follow the OHSAA protocols," Waesch said. "Also, schools that are in session beyond June 2 still have to wear masks until the school year is finished."
Waesch's Rovers, who have not lost a Portage Trail Conference game since the 2018 season, enter tournament play with a 17-2 record and the top seed in the Niles Division III Sectional/District. Rootstown will host Newton Falls at 5 p.m. Wednesday in a sectional final.
---
Add Brenda Flarida to the list of Portage County coaches to reach a career milestone. The Waterloo softball coach notched her 300th career victory last week, becoming the 59th coach in Ohio to reach that lofty mark.
She is the third softball coach in Portage County history with 300 victories, joining Southeast's Dave Dubinsky (384) and Rootstown's Dave Mullenix (382).
Congratulations, coach!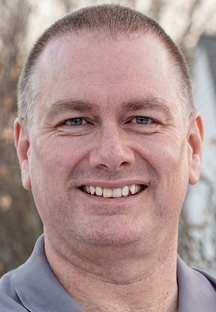 Tom Hardesty is a Portager sports columnist. He was formerly assistant sports editor at the Record-Courier and author of the book Glimpses of Heaven.