The final classes to attend the Kent State University High School are reuniting in June 2022, 50 years after the school's closure. The celebration will span the weekend of June 10-12, and will welcome all attendees of the school, which closed in 1972.
The 50-year reunion is the project of a small group of graduates and attendees, spearheaded by John Loughridge, the school's last class president.
The University School was founded in 1913 as a training ground for the Kent State Normal School, an early iteration of Kent State University, which was established as a training institution for public school teachers. Over the years, the K-12 school evolved in tandem with the university, becoming a laboratory school by the 1960s.
The school provided a unique education as a vanguard in curriculum innovations, team-teaching, and block and modular scheduling. Its phased closure was spurred by budget constraints and reduced enrollment following the May 4, 1970 shootings, and finalized with the closure of grades K-6 in 1982.
"We were all on campus when the shootings occurred on May 4th and were evacuated," Loughridge wrote in an email to The Portager. "Our gym was used for R&R and our football field for landing National Guard helicopters. We lived through interesting times."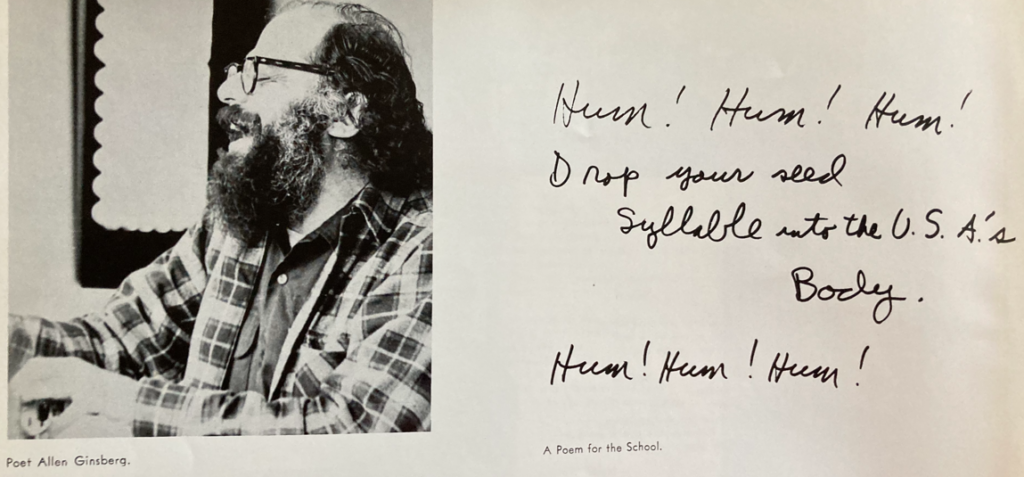 The school's small size created a close-knit community to this day, Loughridge said. Among the graduates, he wrote, are "doctors, teachers, artists, humanitarians and just plain old working folks. … Many have stayed local to enrich the community."
He added that some notable 1972 graduates are Jack Kidney of The Numbers Band and Bill Blair, an actor who holds the Guinness World Record for The Most Special Effect Make-up Characters Portrayed in a Career. You might have seen some of his 202 characters in many of the Star Trek series.
Reunion organizers plan to support Kent businesses for the weekend's events and expect over 100 people in attendance.
Natalie Wolford is managing editor at The Portager. A native of Randolph, she studied film in New York City and is producing a feature-length documentary about her aunt, a small-town journalist.