Portage County Solid Waste Management District Director Bill Steiner is resigning effective Friday, Nov. 12. The board of commissioners will decide whether to formally accept his resignation at its next meeting on Nov. 18.
Steiner was the subject of a Portager investigation which found that several former employees left the agency in part because of his management style and potentially unsafe conditions. Under Steiner, the district's budget reached a breaking point, further straining the work environment.
Dawn Collins has been acting director of solid waste management since September. During her brief tenure, Collins succeeded in standardizing contracts with at least four communities, including Kent and Ravenna, a process Steiner initiated.
While some cities like Streetsboro and Aurora are not considering the contract, and remaining communities were given a Dec. 1 deadline to accept. The agency is hopeful they can put the financial crisis behind them.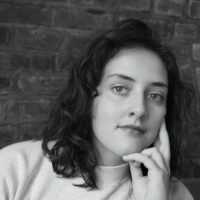 Natalie Wolford is managing editor at The Portager. A native of Randolph, she studied film in New York City and is producing a feature-length documentary about her aunt, a small-town journalist.