Rootstown residents can soon go to medical appointments without ever leaving the township as Summa Health opens its new Rootstown Medical Center on the campus of Northeast Ohio Medical University.
On Saturday, the nonprofit healthcare provider and the university opened the doors of the new facility with a ribbon cutting and tours for the public. Residents visited different tables to learn about the many services the new facility will offer, including urgent care, behavioral health and cardiology. Each table gave residents information about what that service includes and provided goodies for each person to take home.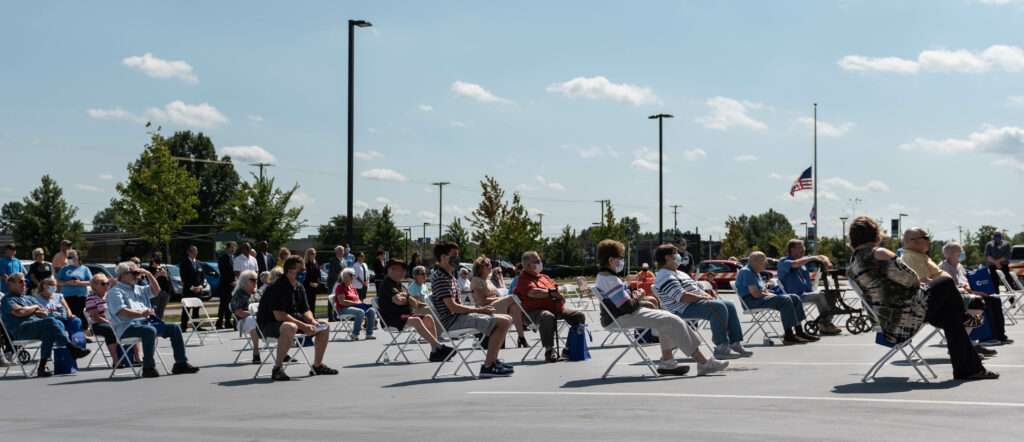 Dr. Vivek Bhalla, chief medical officer of Summa Health Medical Group and a NEOMED grad, said the new facility responds to "a need in the Rootstown community." He also shared his excitement for the well-rounded list of services it will provide.
President and CEO of Summa Health Dr. Cliff Deveny introduced a lineup of speakers, including Dr. Bhalla, NEOMED President Dr. John Langell and Dr. Lydia Cook, president of the Summa Health Medical Group.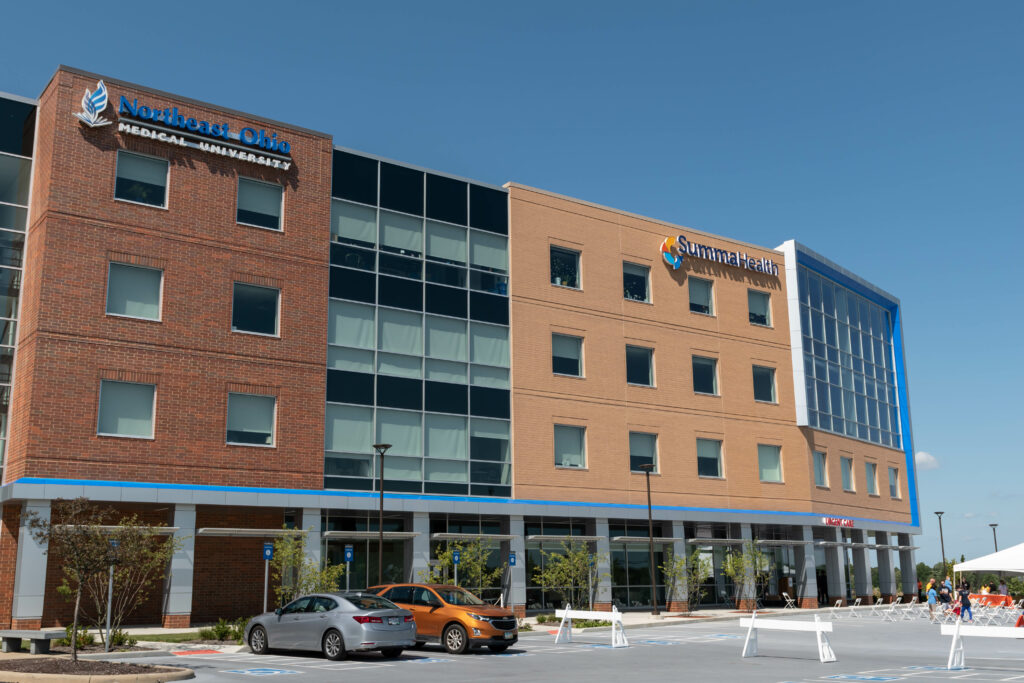 Ryan Saylor, the construction project manager, offered a tour of the rooms, starting with the reception area which boasts large windows to let in as much light as possible. The tour covered an urgent care area with five exam rooms and a waiting room for patients of orthopedics, cardiology, neurology and weight management.
With the new medical center, Rootstown residents will have a nearby alternative to UH Portage Medical Center in Ravenna. Several residents who toured the building on opening day mentioned that they currently have to drive to Akron or Tallmadge and that the new facility will save them a drive.
NEOMED students will also benefit. Shannon Kew, Summa Health public relations strategist, said the new facility will provide a unique opportunity for learning because the clinic offers a variety of specialities.
Students could potentially get a job with Summa Health in the future.
"Upon graduation, we are proud to welcome many NEOMED students to Summa Health," Kew said. "Last year, we offered 472 clinical rotations for NEOMED students."
The medical center is officially set to welcome patients Sept. 28. To schedule an appointment, call 234-867-7107.