Streetsboro City Council member John Ruediger resigned from his position Monday after being charged with sending inappropriate photos of himself to a 13-year-old boy.
Police say Ruediger, 42, contacted the boy via Snapchat and appeared at the boy's Mayfield Heights home on April 25. Four days later, Mayfield Heights police arrested Ruediger and charged him with disseminating matter harmful to juveniles, a fifth-degree felony.
Ruediger appeared before Lyndhurst Municipal Court Judge Dominic Coletta on May 3. He posted 10% of a $5,000 bond on May 5, and was bound over to the Cuyahoga County Court of Common Pleas on May 10.
Coletta ordered Ruediger not to have any contact with the juvenile by any means. He was also ordered not to appear within 1,000 feet of the boy.
In a letter to the city council, Ruediger said he decided to resign because he feels he can no longer effectively serve the residents who elected him now that there are allegations against him. The situation has also brought a "large spotlight" on the city, the council and his family, which has "made things very difficult" for the people he cares about.
"This decision has torn me apart, because I have not been found guilty of anything, and I am working hard towards clearing my name," he said. "At the same time, I need to devote any and all of my time to defending myself."
Jay Milano, Ruediger's lawyer, did not respond to a request for comment, and council president Jon Hannan declined to comment. Milano is a Cleveland defense attorney who boasts on his website of having defended Snoop Dogg, Roseanne's father and "those falsely accused of sexual assault on children."
The city released a statement that said neither council members nor the administration will have any further comment until Ruediger's legal proceedings are finished.
Before resigning, Ruediger had been serving his third four-year term as the Ward 2 representative. He was elected to Streetsboro City Council in November 2011 and served as council president for a time.
Ruediger's former council colleagues will appoint someone to serve the remainder of his term, which will expire in November 2023. Council has 30 days to fill the vacancy and anticipates needing a special council meeting to do so.
In light of Ruediger's exit, council member Mike Lampa withdrew the resignation he had submitted May 7. With only five council members, the city would be unable to pass emergency legislation, he said.
"There were a lot of reasons I was going to resign," Lampa said. "You receive a lot of backlash when you try to help everybody, and I was over-committing myself."
An outpouring of support from his council colleagues, the mayor, and community members also led to Lampa's decision to retain his post, he said.
Wendy DiAlesandro contributed reporting.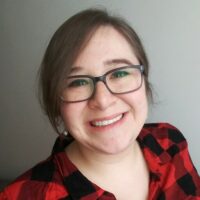 Lyndsey Brennan is a Portager general assignment reporter. She is completing her master's degree in journalism at Kent State and is an alumna of the Dow Jones News Fund internship program. Contact her at lyndsey@theportager.com.