The Retired and Senior Volunteer Program recognized several Portage County volunteers for their work through the Skeels-Mathews Community Center over the past 3.5 years.
The group has devoted thousands of hours to preparing and delivering meals to seniors in the community, providing after-school mentorship and making handmade items for community members.
Together they have served 5,500 hours at the community center, under the program management of Skeels' Sharon Sanders. Portage County's RSVP coordinator, Crystal Shanley, says the group's volunteer hours have saved the county over $157,000.
The following people were recognized for their service:
Linda Sanders, serving 3.5 years and giving back 2,377 hours in the kitchen with daily hot meals
Louise Ottrix, serving 3.5 years and giving back 1,310 hours to deliver meals to homebound seniors
Deb Burks, serving 3.5 years and giving back 512 hours through meal delivery and supporting homebound seniors with trips to medical appointments and the grocery store
Patti Akers, serving 3.5 years and giving back 1,807 hours locally to assist with after-school mentorship as well as crocheting items for donations to those in need
Frank Hairston, serving 1.5 years and giving back 667 hours to deliver hot meals to homebound seniors
If you would like to join volunteers through RSVP in Ravenna or other Portage County communities, contact Shanley at [email protected] or visit https://rsvp.fcsserves.org/portage/ to learn more.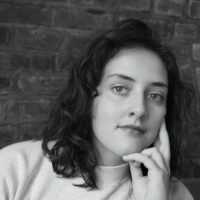 Natalie Wolford is managing editor at The Portager. A native of Randolph, she studied film in New York City and is producing a feature-length documentary about her aunt, a small-town journalist.