The Randolph-Suffield-Atwater Food Shelf distributed over 90 holiday baskets to clients on Monday at the Randolph Community Center. Volunteers hope to move similar operations in the future to its new building next to the Knights of Columbus Hall in Randolph.
The food shelf is in a final push to fund the building, which is only a couple large construction projects shy of completion. Organizers expect to move to the new building in January, but there is no official opening date yet.
Diane Jones, the food shelf's director, said the plan is to finish the building completely debt free. The 80-100 community volunteers have been donating time not only to operate the food shelf, but to assist in the building as well.
So far, the food shelf has raised around $145,000 through donations from individuals, churches and local organizations, but volunteers are awaiting the final cost estimate for the unfinished projects.
Some donations came from residents of communities outside the service area. They don't live here, "but they know what we represent," Jones said. "We have been truly blessed." She noted the food shelf plans to release a full list of donors when the project is complete.
The food shelf has outgrown its current location next to the St. Joseph School's playground, and the proximity to the school limits its hours. It would be unsafe for cars to pull in and out of the parking lot during school and after-school program hours, so the food shelf can only operate after 6 p.m. In the new location, hours will be expanded to accommodate more schedules.
The new location also means the food shelf will be responsible for paying utilities, which were previously included in fees paid to the church. Jones says if there is any money left after the building project, it will go toward purchasing food from the Akron-Canton Regional Foodbank and paying for gas and electricity.
Jones said having a separate building, and being visible from Waterloo Road, will make more people aware of the food shelf: "We want people to know we're here and we're here to serve. Don't be afraid to come."
They are accepting by mail made out to RSA Food Shelf Building Fund at 2643 Waterloo Road, Mogadore, OH 44260.
Individuals and families in Randolph, Suffield or Atwater can make use of the food shelf by calling United Way at 211 and selecting the prompt for food to make an appointment. The 211 line asks income information to determine eligibility, but only shares information on family size with the food shelf.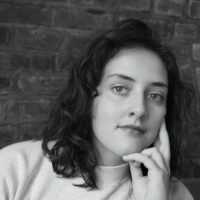 Natalie Wolford is managing editor at The Portager. A native of Randolph, she studied film in New York City and is producing a feature-length documentary about her aunt, a small-town journalist.