Last week in this space, I asked The Portager readers to submit their selections for the greatest Portage County high school athletes they've ever seen — the G.O.A.T.s, if you will.
Football great Marcus Sanders of Ravenna and two-time track & field Olympian Kim Kreiner of Mogadore topped my list.
Here's yours:
– "Dear Tom, Mike Adamle from Kent Roosevelt needs a shout out as a best athlete in football. Would you include a list of golfers in our fair county? Thanks for listening!" – MaryKay Reese
[T.H. — Absolutely! We're taking nominations for all sports. If there's a golfer you want to recognize as your best ever, by all means let's hear it.]
– "Before I opened up your article I was already thinking Marcus and Kim Kreiner. I'm partial to Marcus as I was able to block for him for 2 years (although he didn't need it most of the time). Total stud. Those that saw him know he was special. Personally I'm still pissed how his foot got broken. What might have been.
I also threw shot and disc during the same era – this is when Kim was really coming into her own. Occasionally Kim would show up at meets and throw during warm ups – it was staggering. I remember my Dad telling me how he figured she would end up in the Olympics, once again Dad was right ????." – Thanks, Josh Madden
– "I would have to give the award to Jenna Fesemyer graduate of Southeast High School. She paved the way for wheelchair racing in Portage County. I believe she won gold in 2014 in the 100, 400, and 800 at the High School State Level. She has raced in the Chicago, Tokyo, London marathons and many others. Gold and Silver in the 2019 Parapan Olympics in Peru. She was named to the U.S. Paralympics Track and Field 2023 National Team, which will compete in Paris this summer. Graduate of Illinois college [University of Illinois], with many titles there and abroad. Check her out she is amazing!!" – Thanks, Edie Shultz
– "I don't know what exactly the requirements are for this, but my vote as far as the BEST Portage County born raised athlete is Adam S. Hamilton. Cut short too early, but he was a BEAST in any sport he tried." – Derek Collins
[T.H.–The only G.O.A.T. requirement is that the athlete had to have played sports at a Portage County high school.]
– "Definitely Jack Lambert—born and raised in Mantua. Graduated from Crestwood HS— attended KSU—. Drafted by the Pittsburgh Steelers." – Marge Monroe
[T.H.–And we'll add that Lambert won four Super Bowls as a starting middle linebacker with the Steelers and was inducted into the Pro Football Hall of Fame in 1990.]
– "Tom, I'm writing about the greatest Portage County athletes. You're probably considering athletes whose careers are finished. My candidate is still competing, perhaps in the prime of her life! It's Jenna Fesemyer, our Parapan Games champion, multi Paralympic medalist and marathon racer. She is an inspiration to all of us!" – Elizabeth Erbe
– "Another G.O.A.T. from Portage County…
Tom Curtis from Aurora. He played NFL." – Barb Kudley
[T.H.–Curtis was a consensus All-American in 1969 as a safety at the University of Michigan, then played on the Baltimore Colts team that won Super Bowl V. His records for interceptions in a game, season and career at Michigan still stand. Curtis was inducted into the College Football Hall of Fame in 2005.]
– "Tom-
Please consider (or at least mention):
Bob Hall – wrestling
Jergen Begala – wrestling
Errol Prisby – football
Admittedly that's looking back quite a ways.
They are from the 50s, but then I'm old." – Geoff Thompson, Mountain View, CA
– "Tom,
Bridget Franek. I don't have data in front of me, but not only did she run cross country and track [at Crestwood], but she played soccer, basketball, softball, ran some triathlons during her high school tenure, played pond hockey, played in the marching band and single handedly won the state track meet by setting a mile record, winning the 800 and 2 mile also, and running 1 leg of the 1st place at state 4×800 relay.
In college [Penn State University] she was a 12 time NCAA All-American. You know or have access to her olympic and post collegiate information.
She also won one of the "Tough Mudder" type events at the national level after winning a regional qualifier during her college years." – Thank you! Edie Benner
[T.H.–Regarding that Olympic and post-collegiate information … Franek competed in the 3,000-meter steeplechase at the 2012 Summer Olympics in London, placing 14th. She qualified for the Olympics by finishing runner-up at the U.S. Olympic Trials.]
– "Jeff (Smitty) Smith was by far the greatest athlete to play football at Windham. Sometimes athletes get a bad rap or no recognition at all because of what they do or don't do after graduation. Him not being in the hall of fame is a joke. Ask your true fans of Windham sports and many would agree. Great article by the way." – Philip and Alma Snyder
All of this illustrates one thing: That sports in Portage County are steeped in history and tradition. Our athletes have not only competed on the national and world stage, but excelled there. We have hall of famers, Olympians, record setters and boundary pushers. As Kim Kreiner told me last year: "It doesn't matter if you are from a large school or small school, if you are a star athlete or a first-year athlete. If you believe in yourself and have people around you that push you and help you work towards your goals, anything is possible."
The G.O.A.T. list above is evidence of that.
And we're not done taking your nominations. Keep sending them in, and we'll keep publishing them in future Round 2 columns. As I said last week, mentioning every Portage County sports great just isn't feasible.
But it sure is fun trying.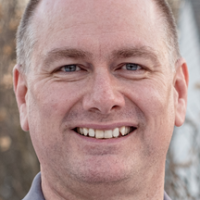 Tom Hardesty is a Portager sports columnist. He was formerly assistant sports editor at the Record-Courier and author of the book Glimpses of Heaven.