July 1, 2021, will go down as the day college sports changed forever.
On that day, the NCAA approved its NIL policy allowing all NCAA Division I, II and III student-athletes to be compensated for their name, image and likeness — regardless of whether their state has an NIL law in place or not.
The NCAA had already launched its transfer portal nearly three years earlier — on Oct. 15, 2018 to be exact — marking the creation of an online database where student-athletes could declare their desire to transfer.
The dominoes have been falling ever since. Schools are switching conferences at a rate that fans can barely keep up with. Players are switching schools at a rate that fans can't keep up with. While the Big Ten and the Southeastern Conference seem to add new members monthly, other conferences are down to just a handful of schools and seem on the verge of collapse.
What does it all mean? Where is it all headed? And where does Kent State and the Mid-American Conference fit in amongst the chaos?
Round 2 turned to Mike Beder for some insight on all this. The Westlake High School and Kent State University alum (class of 2000) is a fixture in the Kent community: He is owner/partner at Cleveland Bagel Kent, owner/partner at Kent Sportswear, owner/manager at the Venice Cafe, and owner of the Water Street Tavern.
And he also just happens to be a founding member of Kent State's first — and so far only — NIL collective. So Beder's unique perspective as an NIL insider makes him the perfect go-to as we try to make sense of a seismic shift that is turning college sports upside down.
Oh, and what is a collective, you ask?
Beder answers that question and a whole lot more in the following Q&A:
TH: We'll start out with the basics: What is Name/Image/Likeness?
MB: In my words, it was a very poorly thought-out reaction by the NCAA to years of complaints of schools capitalizing on the name, image and likeness of collegiate athletes without providing them enhanced compensation. I don't know the detailed history behind it, but in the last 2-3 years it has become the wild west.
TH: We are in a brave new world of intercollegiate athletics with NIL, and now we have collectives. What is an NIL collective, and how many different collectives can a university have?
MB: A collective is a structure that allows people to support student-athletes' NIL opportunities. There is no limit to the number of collectives a school can have, but for practical purposes at a school the size of Kent State, multiple collectives wouldn't add value and in fact dilute and work against each other in a very small pool.
TH: Is there a limit to how much money a collective can have or how many athletes it can serve?
MB: Not to my knowledge.
TH: Is there a limit to how much money an athlete can get from a collective?
MB: Not to my knowledge. A simple Google search will display examples of multi-million dollar deals awarded to top [college] athletes.
TH: Are collectives sponsored by or directly affiliated with the school in any way, or are they completely separate entities?
MB: The collective is structurally independent of the university. However, it is clear how it potentially benefits a university's athletic programs.
TH: Where does oversight of collectives come from? Are they regulated by the NCAA, the conference a school is in, the school itself, or is there another organization that oversees collectives?
MB: To my knowledge, there is no single regulatory body for NIL collectives. However, there is input on a state government level, the NCAA, the MAC [Mid-American Conference] to a lesser degree, and compliance through KSU.
TH: In your case, you are starting a collective at Kent State. What prompted you to do this, how and when did the process actually begin, and can anyone start a collective? Are there any other collectives at Kent State at this time?
MB: The Blue & Gold Collective, LLC was officially launched in July of 2022. It was founded by myself, Edmond Mack (a lawyer and KSU alum) and Mark Frisone. Anyone can start a collective and we are the only one for Kent State, to my knowledge. Three of my businesses (Water Street Tavern, Kent Sportswear and Gold Zone Rentals) have done NIL deals directly with student-athletes to varying degrees of success. So I was aware of the landscape and when the collective idea surfaced, I was very curious. I have long-standing relationships with quite a few of the administrators and coaches in [Kent State] athletics, so I saw the formation of a collective as my opportunity to be helpful to them and attempt to advance our programs. Since some of my businesses thrive in conjunction with the success of KSU athletics, there was a selfish angle to ensuring these programs continue to compete at a high level as well.
TH: What exactly does your collective entail, and who/what funds a collective?
MB: It has been fully functional for over a year; it is set up to receive contributions from supporters of student-athletes. Collectives started as 501c3's, but new direction has indicated this will no longer be the case.
TH: Do collectives seek out athletes, or do the athletes seek out collectives? Are collectives sport-specific?
MB: Both. Collectives may reach out to a prized recruit or an upperclassman we don't want to see transfer elsewhere. At KSU, the collective is an asset for all sports; however, I'm sure at larger schools they get more specific.
TH: It's become obvious that NIL money directly impacts both recruiting and the ability to keep players at a school. Kent State itself lost a bunch of football players to the transfer portal after last season, most of them leaving for "name" programs where NIL collective money is extremely tempting for players at mid-major schools. Can your collective help prevent transfer and recruiting losses at Kent State?
MB: That's the goal of the whole project. I'm not naive enough to think we'd win a bidding war with a larger school, but at least the collective may be able to get us in the conversation and be a factor along with playing time, facilities, atmosphere and scholastics.
TH: To the average college fan, NIL seems to make the rich richer and the poor poorer — in other words, it exacerbates the talent gap between the Power 5 and the Group of 5 conferences. Do you see this perception as being reality? Does it put schools like Kent State at a bigger disadvantage against the Power 5 than they already were?
MB: The coaches may have an answer different than me, but I definitely think so.
TH: In your opinion, is this NIL/collective/transfer portal era ultimately good or bad for college sports?
MB: Time will tell ultimately. I have a lot of uncertainty for the time being. I was shocked that an organization as large as the NCAA didn't have a thought-out plan for rolling this out. It will change the landscape, that's for sure.
TH: We see the Big Ten and SEC ballooning their membership with bluebloods like USC and UCLA leaving the Pac-12 and Oklahoma and Texas leaving the Big 12 next year. How can the Mid-American Conference survive in this climate where schools and conferences with the most NIL money seem to be running college athletics at this point? Can collectives like yours at mid-majors stem the tide somewhat?
MB: I think the disparity in level of play will be more obvious. The conferences will be their own entities even more so and players will be categorized by talent level as to what conference they can compete in, and then it will be between the teams in that conference as to what resources they can attract with. So I think the collective will help in staying competitive within the conference.
TH: Will schools/conferences become powerful enough through this new system of NIL and collectives to the point that the NCAA will be irrelevant as a governing body for intercollegiate athletics, with the conferences — or whatever alliances they form — governing college sports under their own rules?
MB: That's an interesting theory. I could see each of these conferences becoming their own leagues because of all the financial disparity and that would eliminate the need for the NCAA, to some degree. So although I don't know, it's a plausible idea.
TH: The cynical among us might think collectives are just a "legal" way of paying college athletes the way rogue boosters have done since intercollegiate sports began. Aside from being allowed by the NCAA, how are collectives different from those boosters and can this new system help put them out of business so to speak?
MB: I don't think that's a cynic's opinion as much as it is reality or hard truth of what's been going on at big schools. With information and ability to track footsteps being at an all-time high, I don't know why anyone, booster or athlete, would want to work outside of a collective or NIL agreement. I don't see an upside.
TH: Is NIL a stepping-stone to college athletes receiving game checks — the professionalization of college sports — or are collectives a way to prevent that from happening?
MB: I don't know that answer or if that's an issue on the NCAA's radar. My role is purely reactionary to this current situation.
TH: Where do you see the NIL/collective system in 10 years?
MB: I haven't given that much thought either. I would hope some directive and more level playing field is implemented, but I have my doubts and concerns.
TH: In your opinion, is the NIL/collective system long overdue, or are college athletics headed down the rabbit's hole into oblivion?
MB: Yes. On one hand, universities were profiting immensely off the backs of college athletes in comparison to the tuition they received in return. On the other, with this poorly conceived system that was introduced, I could see a lot of programs finding themselves unable to compete and a huge reckoning in collegiate athletics.
TH: College athletes turning pro early, particularly in football and men's basketball, seems to increase exponentially every year. Will NIL money help curb this mass exodus to the NFL and NBA before college eligibility is exhausted, or are the two mutually exclusive?
MB: I would think it would help curb it to some degree. For now the money in college pales in comparison to NFL/NBA, but who knows how long that will last…
TH: If you could change one thing about NIL and collectives today, what would it be?
MB: It would be ideal to have more directives. It's really the wild west right now and everything is reactionary. It's been "do what you want until we hear about it and tell you that you can't." That's not good for the booster or athlete.
TH: What haven't we discussed about your Kent State collective or NIL in general that people should know?
MB: As I was answering these, it really occurred to me that a financially successful sports program is another revenue stream and business for a big school, not merely an additional offering ancillary to the main purpose of an education. As the financial stakes get higher, the scholastic part seems to fade more and more into the background. Some of these SEC schools seem to be football programs that happen to also sell degrees. It feels like these programs are minor leagues for NFL or NBA, or maybe alternative programming, and so distantly removed from the idea of an extracurricular activity.
One interesting theory about all this is how a school like KSU will now be getting a better high school prospect than ever before. If an OSU has a hole in their lineup due to injury, draft, non-performance or whatever, they now go to the portal and pick someone up from a KSU. In the past, they would have an underclassman that maybe needed some seasoning to step up. Now they can go get a proven commodity, which means there is no recruit being added to be next up on the bench. So now that player who would have been at OSU starts looking at a KSU. So arguably the level of incoming player to a program like KSU is of higher caliber than ever. I think relationships will matter at our level more than ever now as well. For instance, Minnesota could tell a recruit "we think you're great and have a lot of potential, but we need to win now. So what we suggest is talking to Kenni Burns at Kent State. He worked here and we trust his ability to develop players. We'll stay in touch with him to see how you're progressing, and if we have a need, encourage you to enter the portal after a few seasons." And maybe it's a win-win? KSU was going to possibly lose a standout player regardless, but now we have a larger program sending us talent? Just a hypothetical but I think a realistic possibility and a new facet of all this.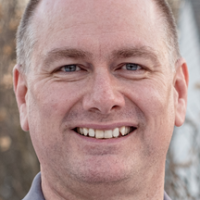 Tom Hardesty is a Portager sports columnist. He was formerly assistant sports editor at the Record-Courier and author of the book Glimpses of Heaven.