I can only imagine what it must have been like to be a high school offensive lineman— say, somewhere around 5-foot-10 and 170 pounds — breaking the huddle for the first play of the game, getting to the line of scrimmage, looking up …
And seeing a blue-and-gold goliath staring down at me from the other side of the line.
That goliath being Streetsboro High School defensive tackle Michael Hall Jr.
That's what I think about when I watch Hall on television playing for Ohio State, demolishing offensive linemen from Notre Dame and Arkansas State in his first two collegiate starts. The redshirt freshman defensive tackle was pretty much unblockable in the third-ranked Buckeyes' 21-10 victory over the then-No. 5 Fighting Irish on Sept. 3 and 45-12 romp over the Red Wolves on Sept. 10.
I mean, if offensive linemen from the fifth-ranked team in the country couldn't handle Hall — and they couldn't, because he pretty much blew up the Irish offense by himself — high school kids would have had no chance whatsoever.
Hall had four tackles — two for a loss — and a sack in the victory over Notre Dame. But it wasn't just his numbers. It was the way he did it, and when. Each play he made seemed to come at an opportune time in the game, and he plays with such ferocity that nothing he does seems mundane. Every hit Hall delivers is big. Every tackle he makes is impactful. It's like he wants to make a statement every time the ball is snapped.
Take the drubbing of Arkansas State, for example. Hall had three tackles, but all three of them went for lost yardage, including a sack. Those kinds of plays are demoralizing for opponents. They sap their will, shake their confidence and leave their coaches digging through the playbook trying to find a way to avoid big No. 51 in scarlet and gray.
But that's hard to do when Hall is almost as quick, fast and agile as the running backs and quarterbacks he is chasing down. He has freakish athleticism for a man that big— he's listed at 6-foot-2 and 290 pounds, but he has the frame and body control of an overgrown linebacker.
Opposing linemen look like they're wearing cement shoes against him. They're just far too slow and clunky to have any chance of executing an effective block. He explodes off the ball like he was shot out of a cannon, blowing past anyone across from him like they're rooted to the ground. Because of this, many plays are thrown into immediate disarray. Hall may not always make the tackle, but his steady presence in the backfield disrupts the timing of plays and allows other Buckeye defenders to finish off ball carriers.
Hall is a huge reason why Ohio State has surrendered just one touchdown in its first eight quarters of the 2022 season. That's a massive turnaround from last year, when a beleaguered Buckeye defense was often torched for big chunk plays and outmuscled by the better teams on the schedule.
Not this year— at least not yet. And even though it's early, it's hard to imagine that changing a whole lot as the season progresses. New defensive coordinator Jim Knowles, brought in from Oklahoma State during the offseason to stop the bleeding on that side of the ball, likes an attacking, physical brand of defense. And judging by the first two games of the campaign, his players are adapting quickly to that mindset, relishing the chance to take the fight to the offense.
And the ringleader has been Streetsboro's Hall. He has been the catalyst behind Ohio State's defensive resurgence, a return to the "Silver Bullets" era of the late 1990s and early 2000s that produced a national championship in 2002.
In Knowles' turn-'em-loose philosophy, it's not difficult to imagine Hall wrecking one offense after another as the weeks click by. There aren't too many— if any— offensive linemen who have the chops to handle him for four quarters. Even double teams don't seem to work all that well against him. Hall's strength and quickness allow him to easily split double teams and devour ball carriers.
One more thing about the former Rocket star: He doesn't take plays off. He's emotional and all business at the same time, and it's difficult for opposing linemen to match that intensity for an entire game. Hall goes full tilt boogie every play, placing offenses one snap from disaster every time they have the ball.
He's a difference maker, he's a matchup nightmare, he's a once-in-a-generation defensive tackle, and he's a future first-round NFL Draft pick.
And I can't imagine being one of those poor souls trying to block him in high school.
---
One preseason college football magazine had listed Kent State's Sept. 10 date at Oklahoma as one of its Mid-American Conference "Games to Watch" in 2022.
And for one half, it was. The Golden Flashes went down to Norman and battled the No. 6 Sooners to within 7-3 at halftime, causing fans around the nation to sit up and take notice.
In fact, KSU led 3-0 late in the second quarter before Oklahoma took the lead 18 seconds before intermission.
The Flashes, now 0-2 on the season, ran out of gas against the powerful Sooners in the second half, giving up 24 points in the third quarter en route to losing 33-3. But the strong first half showing— including limiting Oklahoma to just seven yards rushing in the first two quarters— demonstrates that Kent State has the talent to repeat as MAC East Division champion.
That performance came on the heels of KSU's 45-20 loss at Washington to open the season Sept. 3, a game that saw the Flashes move the ball fairly well but shoot themselves in the foot with three interceptions.
The big test— and that's an understatement if there ever was one— comes Sept. 24, when Kent State travels to defending national champion and current No. 1 Georgia. It's the type of game and opponent that may tell us nothing about the 2022 Golden Flashes.
Or it may tell us everything.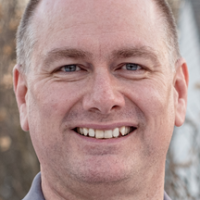 Tom Hardesty is a Portager sports columnist. He was formerly assistant sports editor at the Record-Courier and author of the book Glimpses of Heaven.