The college football preview magazines are out for the 2023 season, and it's obvious what the prognosticators expect from your Kent State Golden Flashes this fall:
Next to nothing.
The first magazine I picked up, Athlon Sports' preview of all 133 FBS teams, ranks Kent State at No. 132. The only team separating the Golden Flashes from the bottom is UMass, which has posted two straight 1-11 campaigns.
Even arch-rival Akron, which went 2-10 last year and hasn't been to a bowl game since 2017, is ranked higher than KSU at 124th.
Just two seasons ago, the Flashes went 7-7 overall and 6-2 in Mid-American Conference play, captured the MAC East Division title and played in the Idaho Potato Bowl, their second bowl appearance in three years. Last year, they slipped to 5-7 overall and 4-4 in the MAC — but to be fair, three of those losses came on the road to Washington, Oklahoma and Georgia in the first four weeks of the season.
So why does Athlon, and probably every other media outlet in the country, expect the bottom to fall out this autumn?
Two reasons. The first is the departure of head coach Sean Lewis, who was lured by new Colorado coach Deion Sanders — aka Coach Prime — to serve as offensive coordinator for the Buffaloes. Lewis went 24-31 overall at Kent State from 2018 to 2022, turning the Flashes into an upper-echelon Mid-American Conference team in the process. With Lewis' turbo-charged offensive attack leading the way, the Flashes went 19-17 in MAC play in Lewis' five years at the helm, including that East Division title in 2021 and the program's first-ever bowl victory to conclude the 2019 season.
But KSU's wild 51-41 win over Utah State in the Frisco Bowl on Dec. 20, 2019, seems like ancient history now. Lewis is gone, and so are a whole bunch of key players who, in normal times, would have been back this fall to bolster a possible run to another MAC Championship Game appearance. Which leads us to the second, and probably the primary, reason why only one team in the entire country is expected to be worse than Kent State in 2023:
The transfer portal.
In normal times, the Golden Flashes might well have had the top quarterback-running back-wide receiver grouping in the Mid-American Conference this season. But these aren't normal times. The transfer portal has forever altered the landscape of college sports. Whether it's for better or for worse depends on who you are.
If you're Georgia, Alabama, USC or any other blueblood, it's for better. If you're a mid-major team like Kent State, it's for worse. A lot worse.
Tops among these transfer portal departures for Kent State are wide receiver Dante Cephas, now enrolled at Penn State, and quarterback Collin Schlee, now enrolled at UCLA. Cephas, a Pittsburgh native, is expected to play a major role for his home-state school this fall, while Schlee has a solid chance to be the starting QB for UCLA, which is looking to replace four-year standout Dorian Thompson-Robinson behind center.
Meanwhile, starting running back Marquez Cooper also entered the transfer portal and is now at conference rival Ball State.
We could do this all day. The exodus, like at most schools these days, is massive. But for mid-major schools with limited resources and what amounts to chump change for NIL money (that's another column all by itself), coping with this level of personnel turnover is devastating. It might be great for Georgia and Alabama, teams that can easily reload through the transfer portal, but it's not so great for teams in the MAC and similar conferences whose best players are leaving in droves for the greener pastures (and dollars) of the Power 5.
So first-year Kent State coach Kenni Burns faces an uphill struggle in Year 1 at Dix Stadium. He's received some help of his own through the transfer portal, but replacing one player headed to Penn State, another to UCLA, one to Ohio State, one to Central Florida, one to North Carolina, two to Colorado and two to West Virginia — and there are several others — is asking a whole lot of any program, let alone a Mid-American Conference team breaking in a first-year coach.
As an anonymous assistant coach in the MAC told Athlon: "It's a really hard job with bad facilities and resources … You're starting below zero."
Ouch.
---
Congratulations are in order for former Mogadore High School football and baseball standout Gavin Christy, who has been accepted to the prestigious Saint Louis University School of Medicine.
Christy, a 2019 graduate of Mogadore, was an All-Ohio running back (and could have been at linebacker as well) and All-District first baseman for the Wildcats — and also excelled in the classroom as a member of the National Honor Society.
In May, Christy graduated summa cum laude with honors from the University of Dayton, majoring in pre-medicine with a minor in neuroscience. Christy also earned his Emergency Medical Technician license while in college, working as an EMT at one Dayton-area hospital and volunteering weekly at another — while also doing research in his spare time.
Perhaps most impressively, Christy scored in the coveted 99th percentile on the Medical College Admission Test. He starts his four years of medical schooling at Saint Louis on July 31; then, after graduation, he'll be in residency for at least another three years.
It's a long road, but the former Wildcat is well on his way to becoming Dr. Gavin Christy, MD.
---
In line with the G.O.A.T. nominations the past few weeks and the Gavin Christy piece above, Round 2 would like to start a regular "Doing Portage Proud" feature where readers submit the names of Portage County high school student-athletes who have graduated and are excelling in college or their chosen career field.
This can be a family member or friend of any age. All information for each submission will need to be entirely accurate (no guesswork, please) and include the nominee's name, the high school they attended and year graduated, and any pertinent information related to academics (college name, major/minor, degree(s) obtained and when), career information (if applicable), and anything else you think should be included.
Just email the information to me, and let's see if we can get at least one Doing Portage Proud candidate for every Round 2 going forward.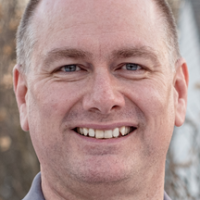 Tom Hardesty is a Portager sports columnist. He was formerly assistant sports editor at the Record-Courier and author of the book Glimpses of Heaven.